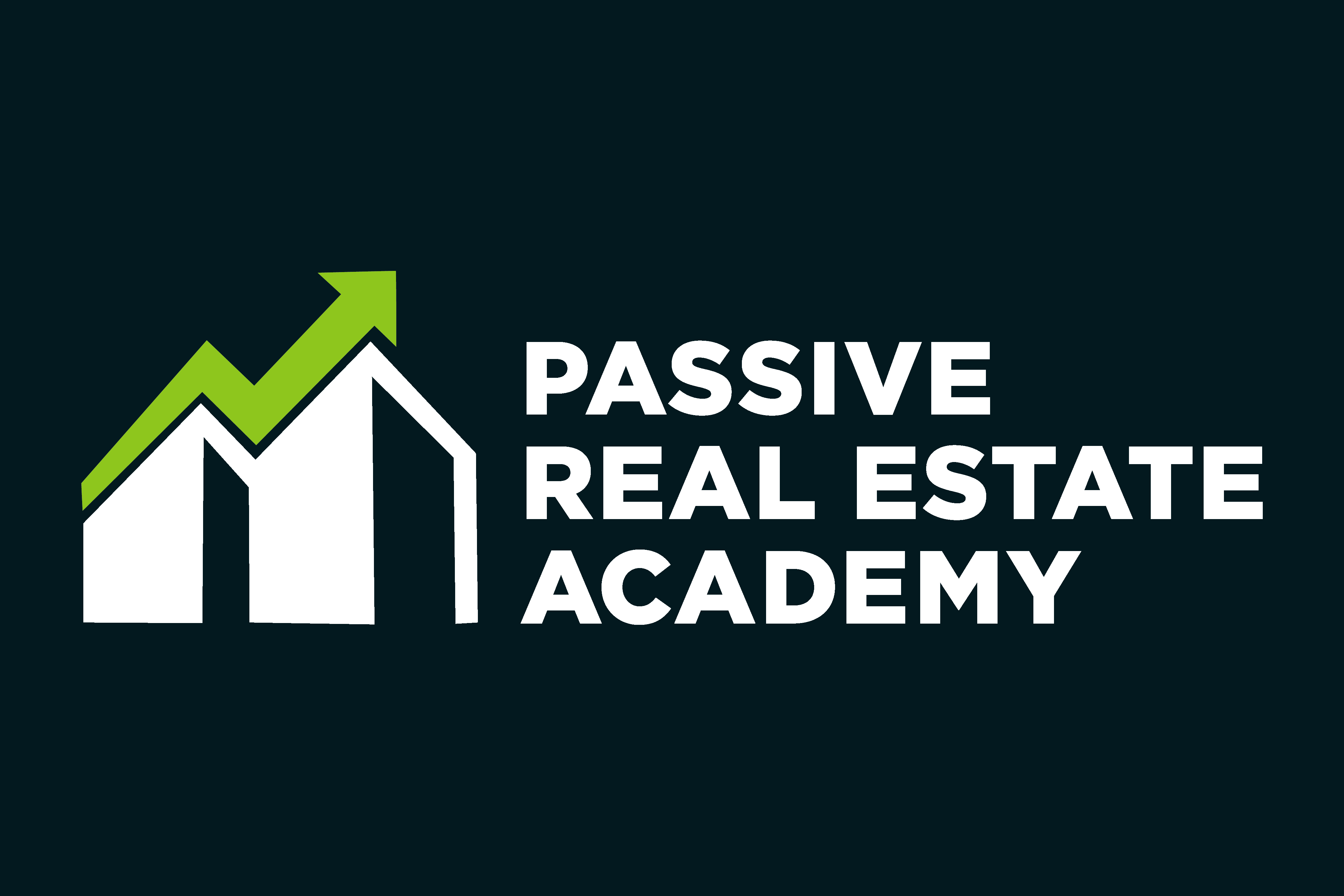 How Do I Invest in Real Estate Without The Hassle of Being A Landlord?
September 24, 2021 • 7 Min Read
Over the years, I've spent a good deal of time talking about the different ways to create passive income and the numerous benefits of investing in passive real estate (like syndications and funds), and there's one question that I hear more often than not –
"How do I invest in real estate without the hassle of being a landlord?"
Understandably, most of us wish to create additional income streams without having to trade any more of our valuable time for money. We're busy professionals and if we had any extra time, we'd rather spend it doing the things we love with the people we love.
That's why the idea of investing in deals like syndications and real estate funds is preferred 3 to 1 over active real estate investing (directly owning by being a landlord).
As anyone who has read my blog post before knows that buying your own rental properties can be a powerful way to create wealth. In fact, I still keep a portfolio of my own properties. However, I've found that as I've reached a stage in my life where time is the most limited resource, I'd rather leverage the experience, effort, and time of professionals to meet my goals.
The question is, how can we feel confident to know what deal to invest in, and more importantly, what deal NOT to invest in.
I've spent years of trial & error and plenty of mistakes to put together a roadmap to success in passive real estate investing.
Over the last few years, we've been training people using the roadmap and now have over 4,000 physicians who share, and vet deals together in our investor community. It's true, there is strength in numbers.
We'd love to invite you to be part of our community.
Passive Real Estate Academy
A 4-week course where you will learn to confidently invest in passive real estate deals.
In creating this course and establishing the community, we recognized the lack of a high-authoritative, credible resource that taught the process of vetting a deal, evaluating a property, and what to do next… all with the busy professional in mind.
Because of this course…You'll be able to answer questions like these:
What is the difference between a debt & equity deal?
What questions should I ask to vet a potential sponsor (a.k.a. deal partner)?
How can I use real estate to reduce my taxes?
What are some red flags to look out for before investing in a deal?
What's the difference between syndications, funds, and crowdfunding deals?
Which classes of properties exist?
How do I evaluate the market so that I'm not investing in a downward-trending area?
How do I find a deal that fits my specific financial & life goals?
And so many more…
No matter what questions you have… the single most important factor to success in real estate — no matter how it sounds — is to believe you can do it!
In the same way that you got used to calling yourself a doctor after medical school…
You'll also feel confident calling yourself an investor after making your way through this unique online course.
CLICK HERE TO ENROLL NOW!
PREA Course Includes
Unlike most long-winded online courses out there, this one is designed to actually help you complete it. Our goal is to help you achieve your desired outcomes by taking this course at your own pace.
Hence, we've split the course into weekly bite-sized modules, which include learning videos, worksheets, checklists, and other downloadable resources.
In addition, you'll gain access to an exclusive Facebook community where we hold live Q&A and share actionable tips to take alongside your weekly course.
3 Big Things You'll Learn from PREA
How to avoid making a potentially expensive mistake by knowing how to do the proper due diligence

Gain access to the best, most exclusive, pre-vetted deals and guidance from the industry experts

Be part of an engaging community of like-minded investors with similar goals
Platinum Investors Club
After completing the course, we had so many people seeking an ongoing, engaging community, a place where they could share their knowledge and resources.
So, we created the PIMD Platinum Investors Club to continue to offer additional learning modules, access to experts in the field of taxes, real estate, asset protection, and an incredible community to share opportunities and the latest industry updates.
Our 1,000+ members share opportunities and vet deals as a community to see if passes our rigorous due diligence process. Investing can be a team sport and that's exactly what we've created.
You will be given automatic entrance into the Investor Club along with other alumni after completing PREA.
CLICK HERE TO JOIN THE COURSE!
Testimonials
Don't just take our word for it… here's what some of our academy alumni are saying:
"This was honestly the best course I have taken thus far, and I seem to be a course junkie. It gave me the confidence to invest in my first deal. I can't wait for the next deal. The community and cooperation have been amazing." –– Dr. Adam Broussard (Pediatric Anesthesiology)
"I started with no knowledge of passive real estate, having never invested in real estate before. The course was very helpful, and I benefited most from the live Q/A sessions going over the deals. I found the FB group to be extremely helpful and learned a lot from fellow group members. I ended the course investing in two syndications! Thank you so much for making this wonderful course! Looking forward to future course updates!" — Dr. Jing Gill (Dermatology)
"I was very nervous when it came to investing due to my lack of knowledge. This course gave me all the knowledge I needed. I now know what to look for, what questions to ask and how to find good investments. The course is easy to understand and will give you the confidence to make investments. The lectures are short and to the point, so no matter how busy you are, you can complete the course." — Dr. Jennifer Cooper-Lewis (Emergency Medicine)
"This was both a great introduction to the world of investing in real estate and a deep dive into the nitty-gritty of syndications and evaluating deals. Best of all, it made me sit down and literally write down my goals and financial plan. The shift in money mindset alone was worth the cost of the course. Now I'm excited about moving forward with a different way of diversifying my investments." — Dr. Marie Frando Frost (Physical Medicine)
Time To Take Action
There's a lot more to real estate than just buying and selling properties, and investing in real estate can be intimidating, to say the least. There are different ways to educate yourself on the topic through books, conferences, courses, and real-life experiences, all of which can take you anywhere between a few months to several years to learn.
However, if your goal is to accelerate the learning process to accomplish massive growth in a short period, then the Passive Real Estate Academy is your opportunity to do so by applying some of the most proven, successful investment strategies that can fast-track your real estate investment journey.
JOIN THE PASSIVE REAL ESTATE ACADEMY!
We open our course just twice a year and our spring waitlist is filling up fast! You can join watch it at your own pace, join live masterminds and Q&A's, all while receiving a bonus module new for this year and having access to the resources for a lifetime!
As always, thank you for being a part of this community. I hope to continue to offer you support, guidance, and add immense value along the way.
See you there…
Peter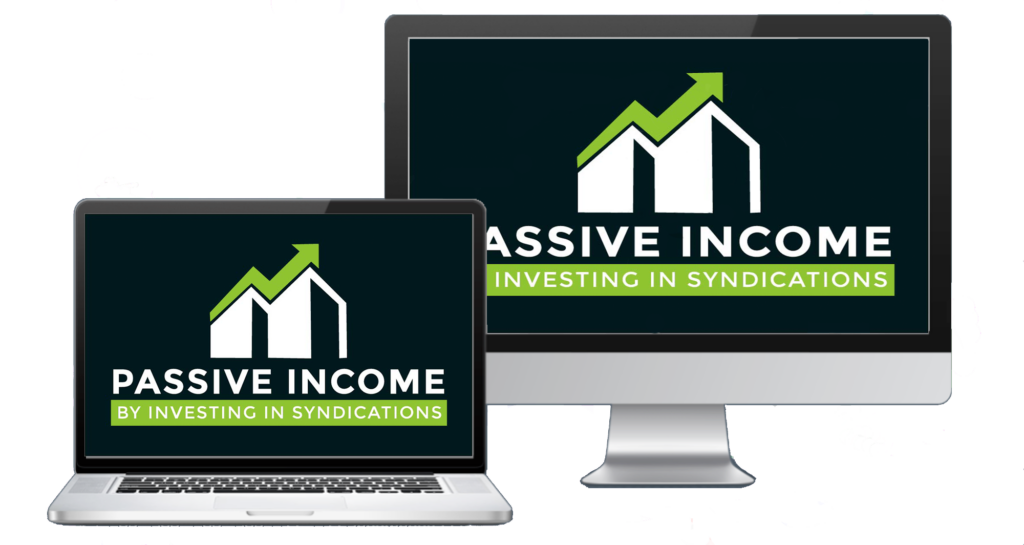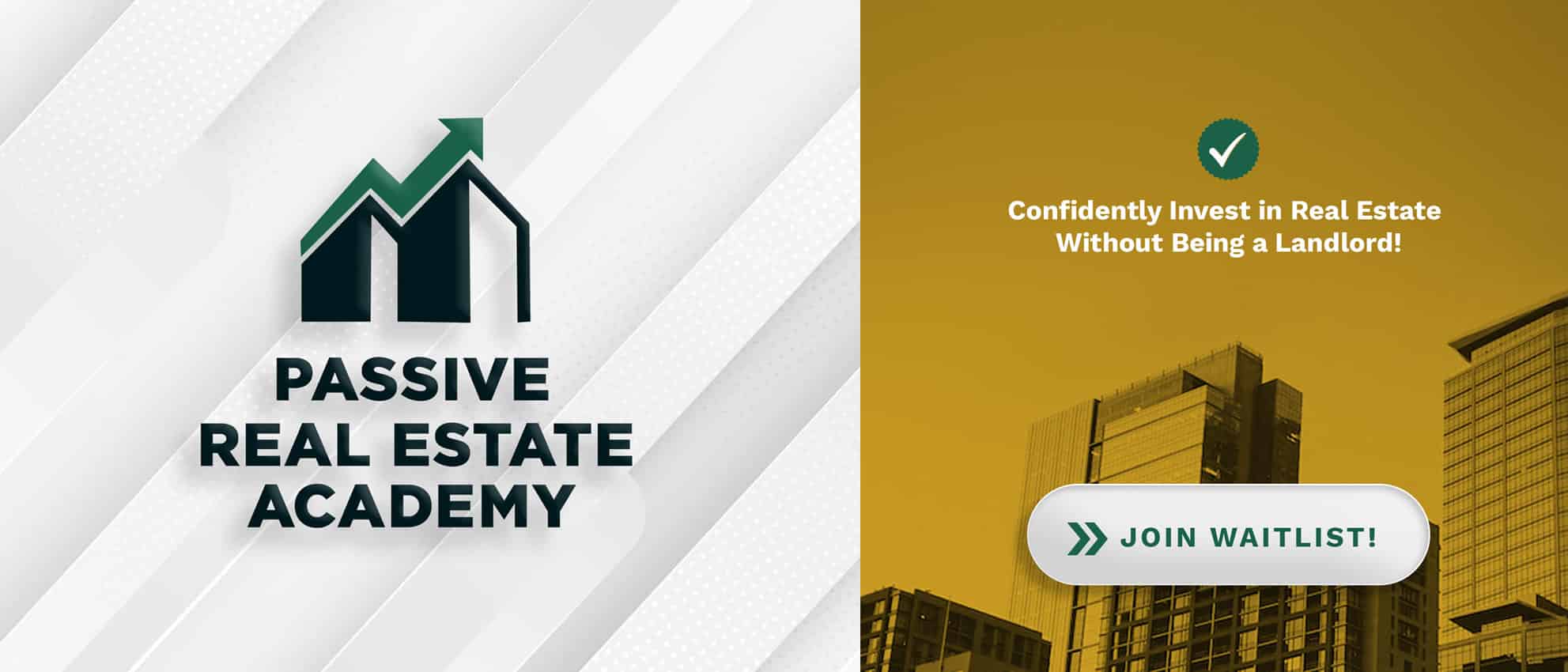 Disclaimer: The topic presented in this article is provided as general information and for educational purposes. It is not a substitute for professional advice. Accordingly, before taking action, consult with your team of professionals.