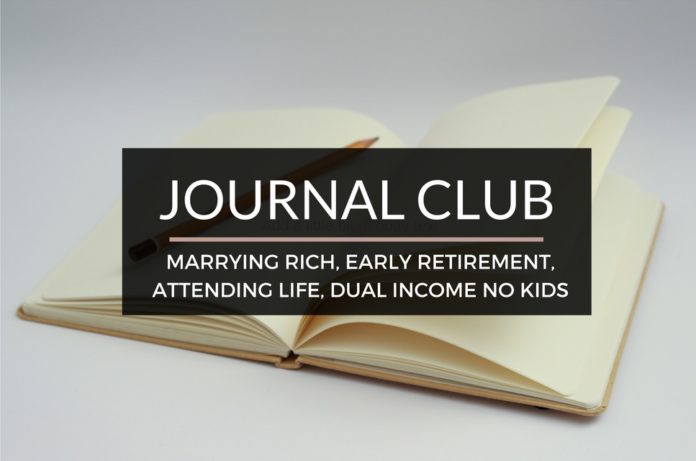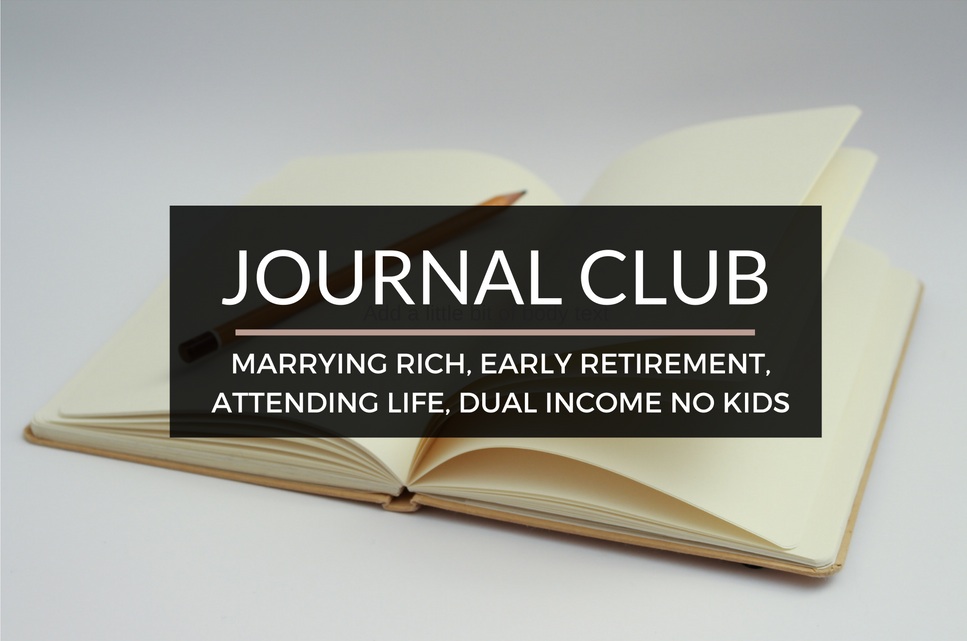 Topics: Marrying Rich, Early Retirement, Financial Independence, Attending Life, Dual Income No Kids
I'm relatively new to this wild world of blogging and it really does feel like being a kid in a candy store. I can barely get to all the content I want to read. I find one amazing article which gets my head spinning then I find another and another. To save you time, I've highlighted a few that have made an impact on me this week.
Here's our Journal Club for the week:
Hope you're having a great weekend!