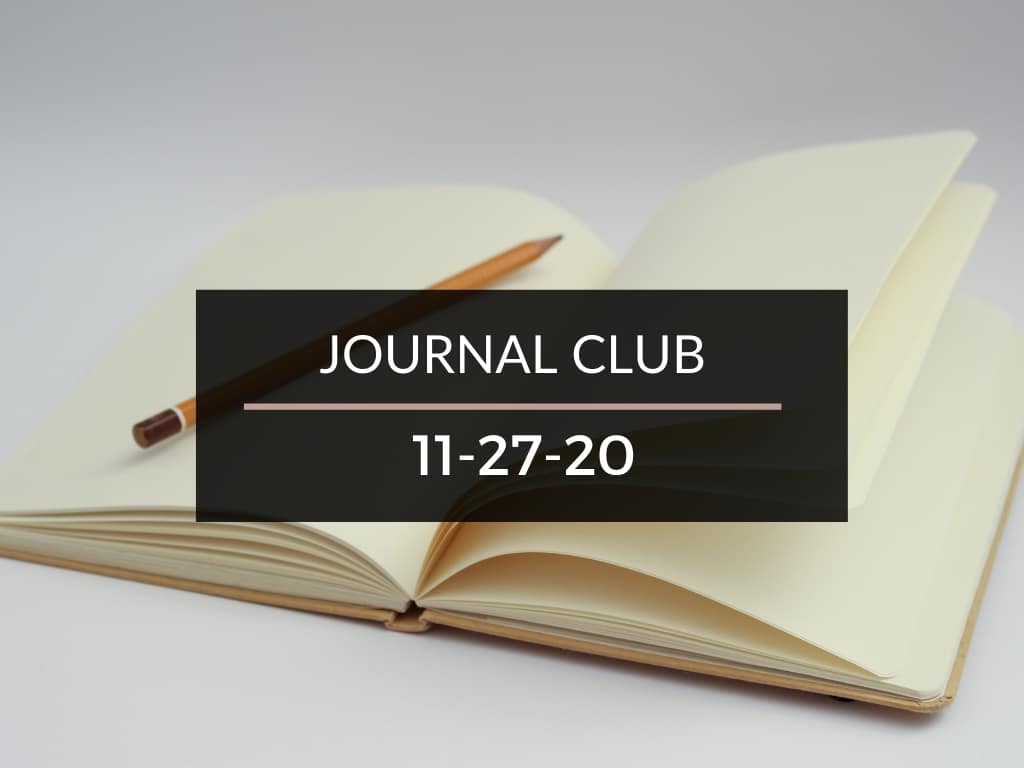 Journal Club 11-27-20
November 27, 2020 • 2 Min Read
Here's Journal Club 11/27/20! Every week, I hold a JOURNAL CLUB. After filtering through the articles on the web, I present a few that impacted my life this week. Be safe and stay well!
---
To say that 2020 has been unpredictable would be quite an understatement.

In this article

, Physician on Fire discusses some of the mistakes he's made this year, from stocks to real estate, and how he's made the best of them.
No matter where you're at in your career, the idea of financial freedom and early retirement can sometimes seem distant. In

this post

, Debt-Free Doctor outlines some common obstacles to that goal, and how, despite those obstacles, it's actually possible to retire within 10 years.
When it comes to budgeting, there are basically two camps: those who love it and those who hate it.

This article from Love, Success, and the Sock Drawer

discusses some of the most common objections to budgeting, and how a good plan can make all the difference in achieving your goals.
As physicians, we know that burnout is a very real problem for our profession. We know of many reasons for this (poor work-life balance, stress, etc), but

Smart Money MD

has some alternative perspectives that aren't so obvious. And if we're aware of the issues, it becomes easier to address them.
That's it for this week! I hope Journal Club 11/27/20 was helpful to you.
Lastly, here's a little bit of motivation below. Enjoy and have a great weekend!
---

---
Disclaimer: The topic presented in this article is provided as general information and for educational purposes. It is not a substitute for professional advice. Accordingly, before taking action, consult with your team of professionals.