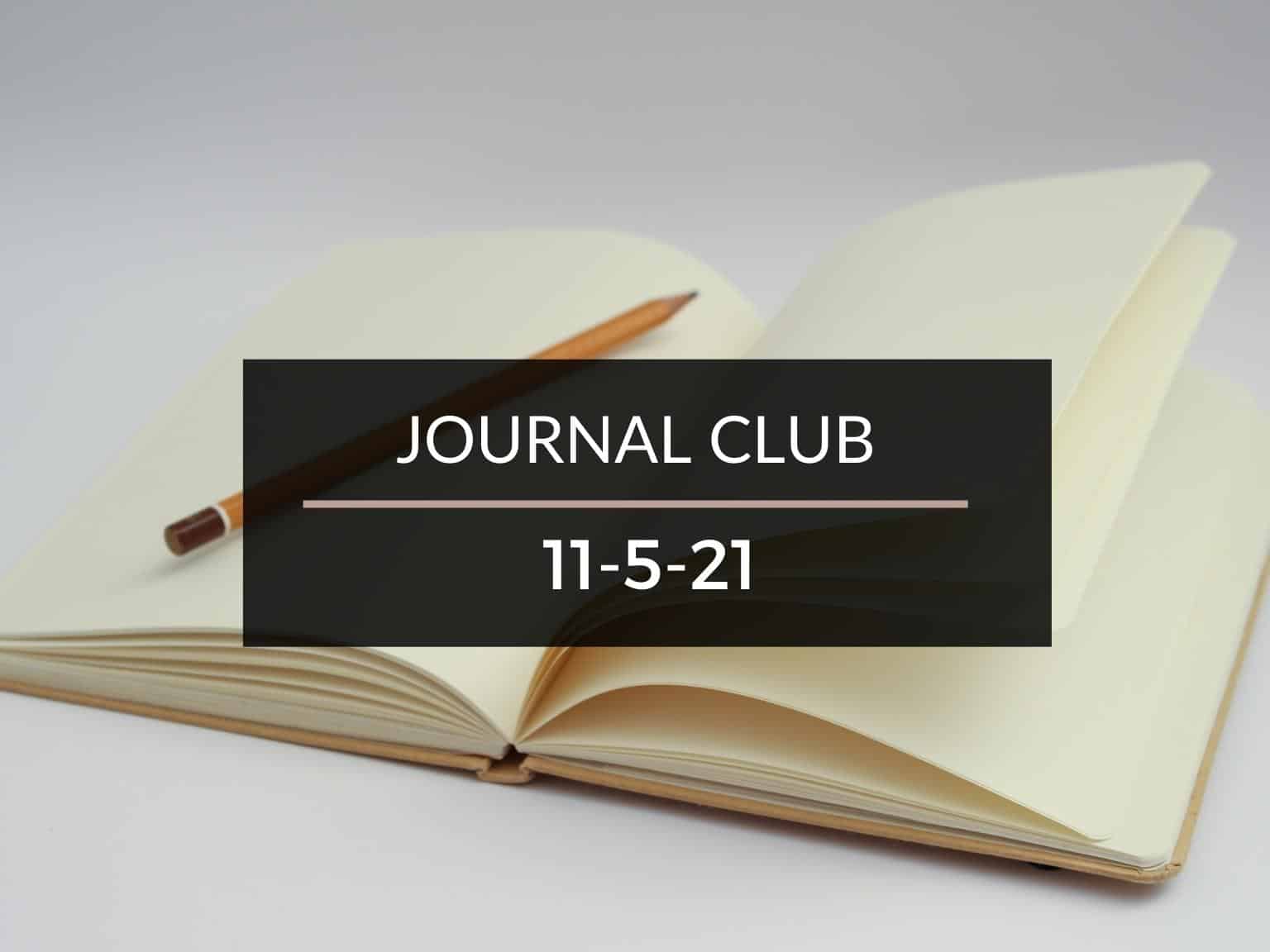 Journal Club 11-5-21
November 5, 2021 • 2 Min Read
Here's Journal Club 11/5/21! Every week, I hold a JOURNAL CLUB. After filtering through the articles on the web, I present a few that impacted my life this week. Be safe and stay well!
---
If you're fairly new to the world of personal finance and investing, then it's no surprise that you might have questions about debt repayment, the best stocks to invest in, whether should you invest in a Roth IRA, and so on. Well, the author of

Wealthy Doc

enjoys talking about all things personal finance and investing and shares beneficial tips to enhance your financial well-being in the article –

How To Make Your Financial DESIRES Come True?
Speaking of personal finance and savings, have you ever noticed that your first $100,000 takes the longest to accumulate? But once you cross that threshold, the magic of compounding helps you achieve your financial targets much faster. The author of

Four Pillar Freedom

brings up this fascinating observation and discusses the rationale behind the exponential growth in one's net worth after hitting $100k in the article –

The Math That Explains Why Net Worth Goes Crazy After the First $100k

.
Whether you're studying, training, or attending, it's not uncommon for us to wonder and dream about the next chapter in our lives. There's no harm in looking forward to that next exciting phase in life. However, the author of

Physician on Fire

reminds us that contentment is the key to enjoying wherever we are in life right now. In addition, the author also shares his perspective on being more present and mindful while still looking forward to new things in life in the article –

Do You Suffer from Someday Syndrome?
If you look closely, you'll see a common thread among the most wealthy people. It's multiple streams of income. To be precise, it's multiple streams of passive income. However, setting up passive income streams requires a bit of your time, effort, and money upfront. Interested in learning how to create passive income streams through multiple sources? Check out the article –

20+ Passive Income Ideas to Build Wealth in 2021

by the author of

Retire Before Dad

.
That's all for this week! I hope this week's journal club was helpful.
Read any fascinating articles? Please drop them in the comment below!
Thank you for reading and sharing!
Peter
Disclaimer: The topic presented in this article is provided as general information and for educational purposes. It is not a substitute for professional advice. Accordingly, before taking action, consult with your team of professionals.