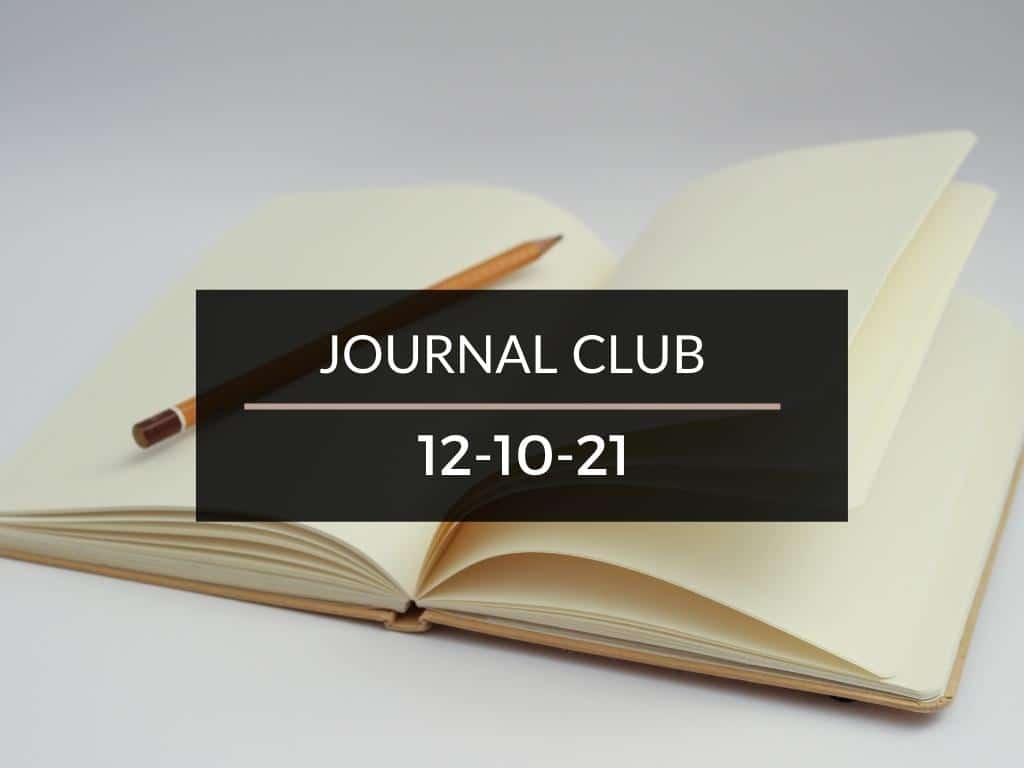 Journal Club 12-10-21
December 10, 2021 • 2 Min Read
Here's Journal Club 12/10/21! Every week, I hold a JOURNAL CLUB. After filtering through the articles on the web, I present a few that impacted my life this week. Be safe and stay well!
---
The term early retirement sounds appealing to many for a good reason and has been widely celebrated over the past few years. However, even if you were financially ready to retire early, have you thought about whether you're mentally prepared to not work another day? The author of

Physician on Fire

presents this interesting question and shares his take on the subject in the article –

Are You Ready to Retire? Probably Not.
If you're considering investing on a consistent basis or thinking about different ways to maximize your savings. Then you might find the answer to that question in the article –

Here's How I'm Investing Each Month

by the author of

Retire Before Dad

. Here, the author offers a sneak peek into his investment portfolio.
Is the fear of failing or losing your hard-earned money holding you back from exploring investing in real estate or growing your existing investment business? If so, the author of

Financially Alert

shares some valuable insights and investment lessons learned from his very first investment experience, which you might find relatable in the article –

My First Rental Property was a FAT Failure

.
Most of the time, we use logic to solve our problems or overcome any obstacles in our day-to-day life. But did you know there's another essential life skill that you could use instead? The author of

Wealthy Doc

shares and encourages implementing this powerful tool to enhance your personal and professional life in the article –

Label Emotions and Become a Fierce Negotiator

.
That's all for this week! I hope this week's journal club was helpful.
Read any interesting articles? Please take a moment to share them in the comments below!
Thank you for reading and sharing!
Peter
Disclaimer: The topic presented in this article is provided as general information and for educational purposes. It is not a substitute for professional advice. Accordingly, before taking action, consult with your team of professionals.