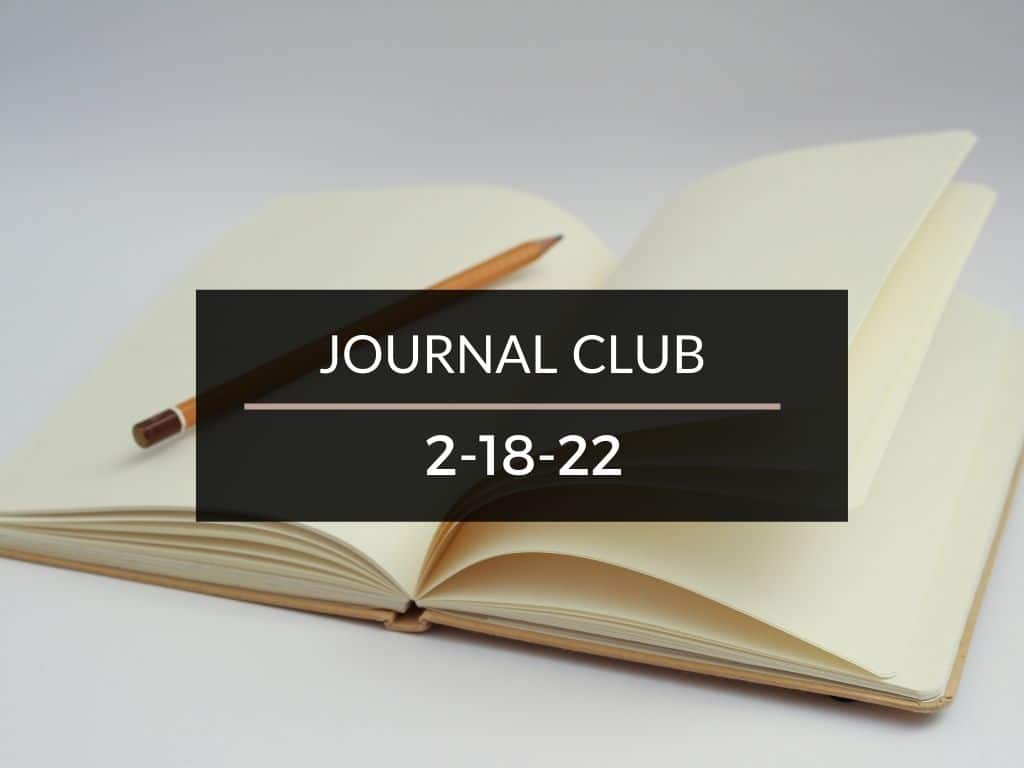 Journal Club 2-18-22
February 18, 2022 • 2 Min Read
Here's Journal Club 2/18/22! Every week, I hold a JOURNAL CLUB. After filtering through the articles on the web, I present a few that impacted my life this week. Be safe and stay well!
---
If you're just starting your FIRE journey or at the halfway point to your financial independence goal, the thought of paying off your mortgage might have crossed your mind at some point. Still, you wonder if this is a goal worth pursuing. Do check out this fascinating interview shared by the

Physician on FIRE

that offers some helpful tips on the subject –

FIRE Crossroads 020: Should They Pay Off the Mortgage?
We've all heard the phrase "money can't buy happiness." But why is happiness such a big deal? The

Debt-Free Doctor

takes a closer look at the question and discusses whether money is really that important for people to be happy. Check out the article –

What If Money CAN Buy Happiness?
Many new or aspiring real estate investors find themselves stuck in the analysis paralysis phase. According to the author of

Afford Anything

, new investors are unable to make decisions because they are too focused on crunching theoretical numbers, leading to inaction. To help you get started, the author shares an encouraging investment story in the article –

How Kelsey Bought a Rental Property in Joshua Tree, California

.
That's all for this week! I hope this week's journal club was helpful.
Read any interesting articles? We'd love it if you could please take a moment to share them in the comments below!
Thank you for reading and sharing,
Peter
Disclaimer: The topic presented in this article is provided as general information and for educational purposes. It is not a substitute for professional advice. Accordingly, before taking action, consult with your team of professionals.