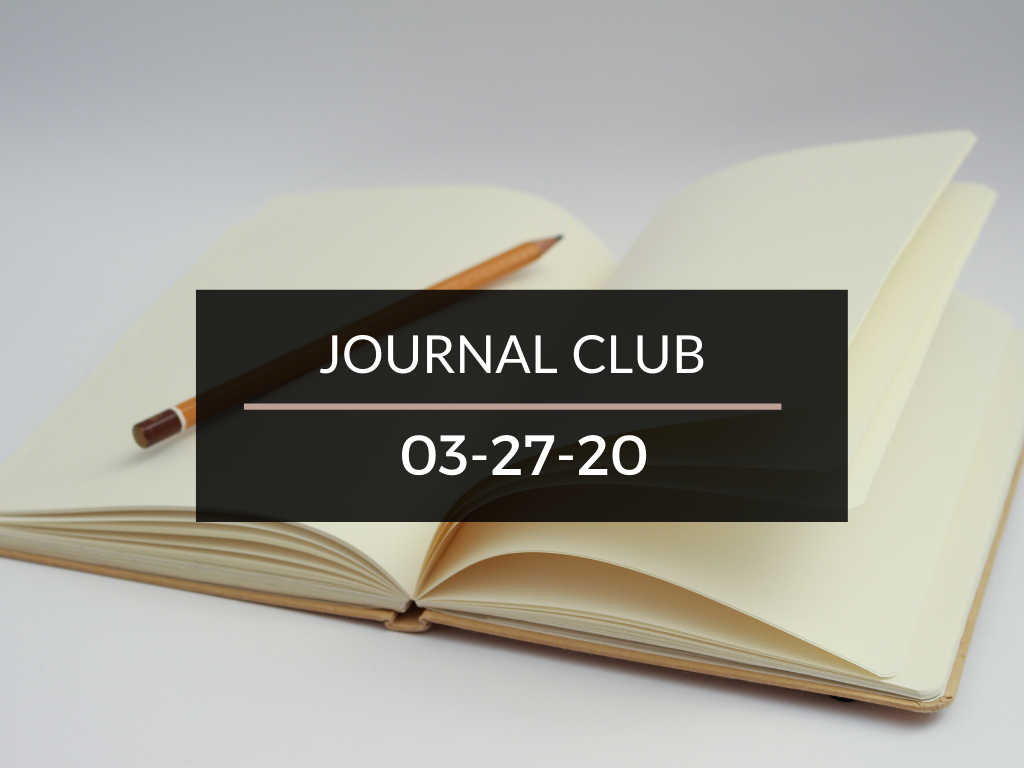 Journal Club 3-27-20
March 27, 2020 • 2 Min Read
Every week, I hold a JOURNAL CLUB. After manually filtering through the millions of articles out there on the web, I present a few that impacted my life this week, so you don't have to.
Here's our Journal Club for the week. Be safe and stay well!
---
We're not taught the difference between a 401(k) and 457(b) in medical school or residency. If you're self-employed, you may have opened a SEP-IRA when an individual 401(k) may have been a better idea. Physician on FIRE explains investing basics for physicians with little time or experience. Take a look here to learn more.
The coronavirus pandemic has changed our world in ways we could have never imagined. For medical professionals, it's all-out war. For the rest, it's economic turmoil and a new way of living. But one thing is constant. We are all fearful. We are fearful of change. Fearful of the unknown. Fearful for our financial health. In this article, we talk about the importance of managing fear, not just in your daily life but also when it comes to investing. Semi-Retired MD speaks on managing fear and investing during a downturn. Read more.
How do you feel about risk and uncertainty? Sure, they're around us on a daily basis, but cushioned in our comfortable routines we can deny them our headspace. Facing a worldwide pandemic has changed all that. COVID-19 adds an extra dimension of fear to our lives. It adds a very real physical and financial threat to everyone around us. It's shaking us out of our complacency. Financial Residency talks about surviving quarantine, pandemic, and a market crash.
Dr. Dave from Doctors Unbound Podcast received many inquiries about COVID-19. Everybody's been impacted by this. As an anesthesiologist, who must intubate patients, Dr. Dave is at high risk. He's also a business owner who is taking a hit, so he can relate to fears on both health and financial fronts. This episode with Dr. Kevin Cuccaro, talks about how they're dealing with this crisis and what they're seeing in the medical community. Take a look at his message of hope.
A little bit of motivation below. Enjoy and have a great weekend!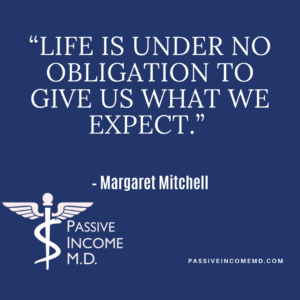 ---
Disclaimer: The topic presented in this article is provided as general information and for educational purposes. It is not a substitute for professional advice. Accordingly, before taking action, consult with your team of professionals.