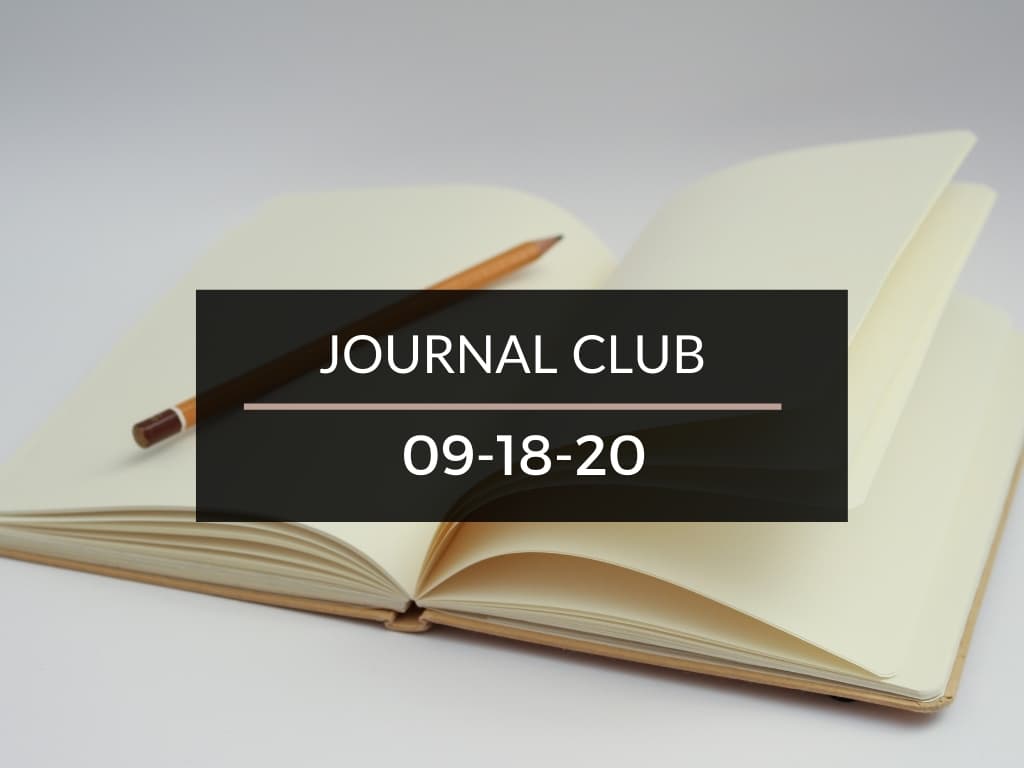 Journal Club 9-18-20
September 18, 2020 • 2 Min Read
Here's Journal Club 9/18/20! Every week, I hold a JOURNAL CLUB. After filtering through the articles on the web, I present a few that impacted my life this week. Be safe and stay well!
---
First on the list is

this insightful post

from Get Rich Slowly. The author discusses the idea of "net negatives," which are basically habits or behaviors that don't contribute to the lifestyle you want for yourself. I like the way the author compares this to the idea of getting rid of the clutter in your house–keep the behaviors that spark joy, get rid of those that don't.
Most people don't think of their car as a luxury item. But in

this article from Smart Money MD

, the author posits that often times, our vehicle becomes a liability rather than a necessity. This is to highlight a broader point, and one I think is very important: if your goal is financial independence, it's worth taking a hard look at the things hindering that goal.
It's easy to get caught up in all the minutiae of budgeting, goal-setting, and investing. These are all good things, but sometimes it's good to take a step back and take a look at the big picture.

In this post

, XRAYVSN gives a list of the steps you can take to reach financial independence and includes a very motivating conclusion for those undertaking that journey.
There are a lot of things in our lives that require us to step out of our comfort zones. This may be something like starting a new business, a new investment opportunity, or even a career change. How do we take that first step when it's so easy to leave things the way they are?

In this article

, The Physician Philosopher makes it simple: "you start by starting." Addressing many of the potential obstacles physicians face, this article will motivate you to overcome your fear and take action.
That's it for this week! I hope Journal Club 9/18/20 was helpful to you.
Lastly, here's a little bit of motivation below. Enjoy and have a great weekend!
---

---
Disclaimer: The topic presented in this article is provided as general information and for educational purposes. It is not a substitute for professional advice. Accordingly, before taking action, consult with your team of professionals.