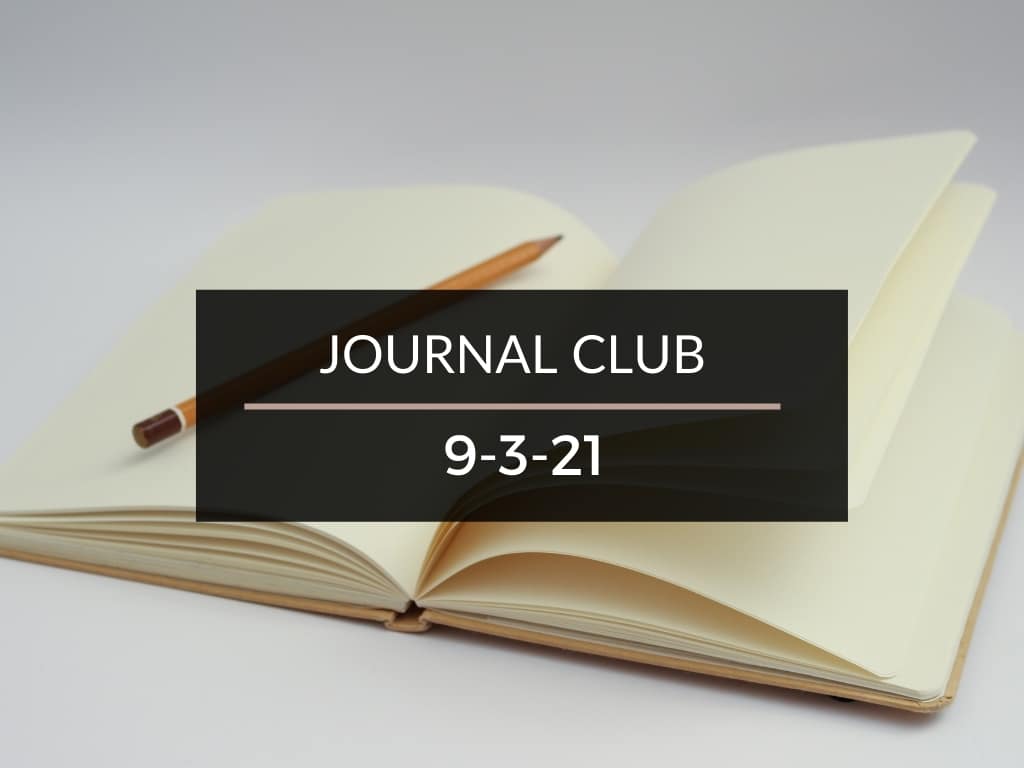 Journal Club 9-3-21
September 3, 2021 • 2 Min Read
Here's Journal Club 9/3/21! Every week, I hold a JOURNAL CLUB. After filtering through the articles on the web, I present a few that impacted my life this week. Be safe and stay well!
---
In real estate, you've probably heard the term "Leverage" more often than not. But what does it really mean? The author of

Spark Rental

explains this concept in simpler words and discusses the upsides of investing in real estate compared to any other asset class in the article,

What is Leverage in Real Estate?
Speaking of leverage in real estate, building the right team is often the first step toward starting a successful business. Sometimes finding a business partner can be an added advantage to you as you get to pool your knowledge and resources with other entrepreneurs. The author of

Fortune Builders

shares some key points to keep in mind when looking for your next business partner in the article,

15 Questions To Ask A Potential Business Partner

.
Although the stock market has been at an all-time high, there are plenty of risks associated with investing in the stock market. On the other hand, investing in real estate offers you a ton of flexibility to choose your market, submarket, asset class, tenants, etc., where you can adjust your strategy per market conditions. The author over at

Bigger Pockets

talks about taking smarter risks and managing substantial investments through market research and more in the article,

Here's Why I'm So Freaking Bullish on Real Estate

.
As doctors, you're used to giving up a significant portion of your earnings to the IRS but have you ever wondered how some wealthy folks manage to pay so little in taxes compared to what they make? Well, did you know there are several methods to lower your effective tax rate? The author of

Young and the Invested

sheds some light on different ways to achieve that, whether it's your regular income or passive income, in the article,

How to Grow Passive Income & Pay Little-to-No Tax Forever

.
That's all for this week. I hope this week's journal club was helpful.
Came across any interesting articles this week? Please share them in the comments below!
Thank you for reading and sharing!
Peter
Disclaimer: The topic presented in this article is provided as general information and for educational purposes. It is not a substitute for professional advice. Accordingly, before taking action, consult with your team of professionals.