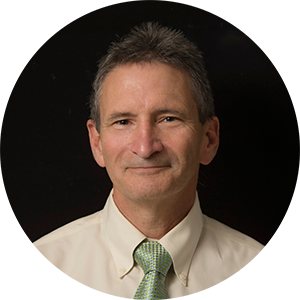 This is an interview with Steven Podnos, physician and principal of Wealth Care, LLC.
What is your background? Why did you start your firm?
I grew up in Florida and went to University of Florida for both college and medical school (where I met my physician wife). We did our residencies and fellowships (Pulmonary/Critical Care for me, ENT for her) at UT Southwestern in Dallas and returned to Florida to start our three kid family.
I practiced medicine for the next 25 years, but always took an interest in my and family financial matters. In the late 90's I obtained a business degree and started a hospitalist program, which I ran for four years while continuing practice. I read a story about fee only planning in 2001 and started the CFP curriculum. I enjoyed it and told friends and family that I was available for financial planning at nights and weekends.
Over the next six years, the practice grew to the point that I decided to practice medicine only on a limited basis. I joined the Air Force Reserve in 2008 in order to practice medicine without having malpractice risks. The financial planning practice grew steadily almost exclusively by referrals, and now totals 150 families (a little over half physician families). My two daughters joined me over the last four years (both CFPs, one a JD also) and we all enjoy our work immensely.
How do you build relationships with your clients? How do you guide them through tough situations?
We are a highly personal fiduciary firm. Every client goes through the financial planning process. Clients have unlimited access via email, text, phone or in person if they live close to any of us.
How do you evaluate a client's financial position?
How much they save vs spend and where they are in their careers.
What is your investing philosophy?
I believe that markets are mostly efficient and that large inexpensive index funds are the basis of successful investing. However, the active allocation is an active process. Each family has a different mix of equities vs. fixed income depending on their need for asset growth and risk tolerance. We also tilt toward asset classes that we think are undervalued at times and vice versa.
What are some underutilized financial resources? How do you stay current on industry developments?
I read constantly from a variety of sources. I belong to a peer group of fee-only planners that manage 2 billion dollars as a group. We meet twice a year for three days and talk/email almost daily.
How do you deal with doctors specifically and why do you like working with them?
Being a physician gives me a direct understanding of the problems they face. My intention is to guide my physician families to achieve the same level of wealth and success that I enjoy.
What are some of the unique tax challenges faced by doctors with multiple streams of income?
There may be some aspects of the new tax law to take advantage of. Multiple streams of income also creates the opportunity for several retirement plans.
Why do doctors need a financial advisor?
They need a Fiduciary fee only planner, not just any "advisor." 99% of financial advisors in the US are just salespeople offering at best an expensive asset allocation.   Almost no real financial planning happens there. Physicians function in a world of rapid information transfer with a high level of trust.   This makes them easy to fool at times.
How much do you charge? Please list your fee structure.
If  there is a range of possible fees readers can expect to pay, what is the range and what determines where in the range they would fall? If you use AUM fees, be sure to list what a reader would pay with $100K, $500K, $1M, and $2M in assets.
Our minimum fee is $5000 a year. This includes a financial plan, follow up and management of up to 400K in assets. This is only for younger physician families who have few assets to manage. Assets above this are charged at 1% a year, but our annual fee for up to 1M dollars is capped at 0.75% ($7500). After 1M, our fee on the next million dollars is 0.5%, and amounts over 2M incur a fee of 0.25% a year.
What is the minimum amount of assets required for you to take on a client?
See above