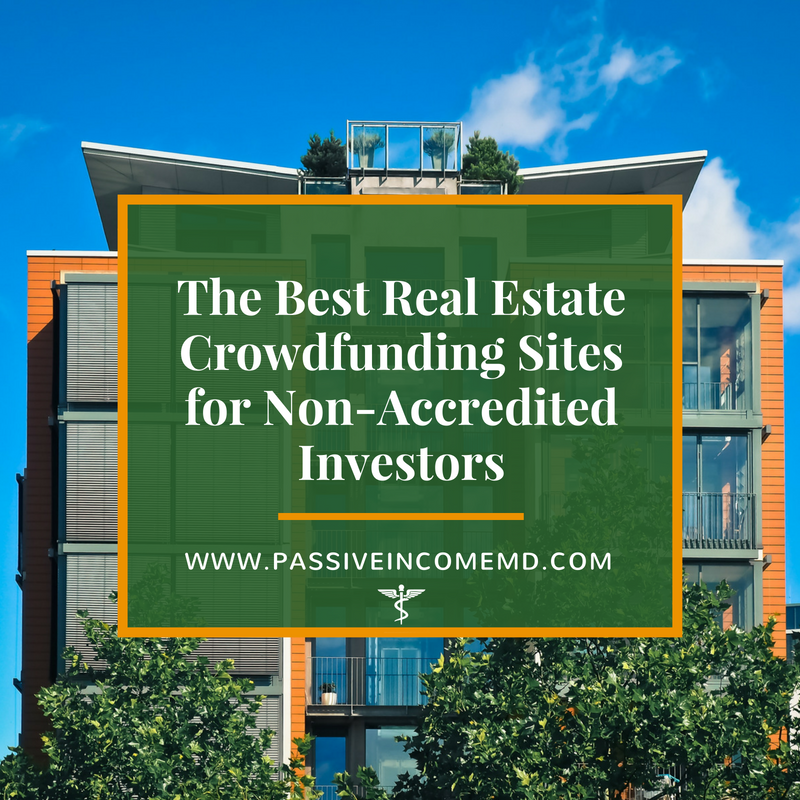 The Best Real Estate Crowdfunding Sites for Non-Accredited Investors
May 29, 2018 • 4 Min Read
I've talked quite a bit about real estate crowdfunding and how it's mostly for accredited investors (in short, a person who makes > $250k/year or has a net worth > $1 million). I've used the word "mostly" because most offerings are truly only available for the accredited investor. In fact, if you are one, you should be checking out these platforms.
However, the SEC updated their rules back in 2015, opening up the world of real estate crowdfunding to non-accredited investors as well. Platforms have expanded opportunities to non-accredited investors over the years due to demand.
Most of the offerings available are in the form of REIT or eREIT investments. If you're not familiar with what a REIT or an eREIT is, see the quick primer on the subject at the bottom of this post.
I've been asked here on this site and on our Passive Income Docs page to review the options for non-accredited investors, so I've created a list, and here are the factors that went into making up this list:
My own personal experience with the sites as an investor

Reputation among experienced investors in the space

Financial stability and market share of the sites
So without further ado, here are The Best Real Estate Crowdfunding Sites for Non-Accredited Investors.

Don't mind the funny name, this crowdfunding site means serious business and hopes to have you cash-flowing passive income immediately. They have one of the most (if not the most) experienced management team among all crowdfunding sites.
Rich Uncles has two different offerings: A REIT that is focused on commercial Triple-Net properties and the other and newest offering is a REIT that is focused on Student Housing, a sector that I think is extremely intriguing. In fact, I've invested in it myself. Minimums are $500. Find out more…
Fundrise markets themselves as the alternative to investing in stocks and bonds. They provide access to private market real estate through their eREITs and eFunds.
They help you build a portfolio depending on your goals – supplemental income, balanced investment, and/or long-term growth. Fundrise was one of the very first platforms to offer options for non-accredited investors. Minimums are $500. Find out more…
RealtyMogul was also one of the earliest players in the space. They specialize in a variety of deals – larger commercial equity deals to mobile home park funds to their well-known MogulREITs.
There are two different options available to non-accredited investors – MogulREIT I which invests in debt and debt-like securities, and MogulREIT II which focuses more on appreciation and income through investments in multifamily properties. These MogulREITs are known to provide steady, reliable returns for as little as $1000. Find out more…
Groundfloor touts itself as "the first and only real estate lending marketplace publicly available to all investors, regardless of wealth or income." You're able to invest in debt deals with minimums of only $10.
Loan terms are usually 6-12 months and they state that typical loans have returned 10-12% on an annual basis. Find out more…
What is an eREIT?
In short, a traditional REIT (Real Estate Investment Trust) is a company that owns real estate assets and is typically traded on major stock exchanges.
Crowdfunded REITs or eREITs (depending on how the platforms coin them) are similar to traditional REITs except that they are not traded publicly. You invest in the companies directly, giving you access to diversified, private commercial real estate assets that are professionally managed.
Summary
Both accredited and non-accredited investors invest in real estate as a means to grow and maintain wealth. Previously, options for non-accredited investors were primarily through direct ownership and publicly traded REITs.
However, as real estate crowdfunding has matured as a viable means of investing passively in real estate, the number of offerings available for non-accredited investors has grown as well. Real estate crowdfunding is growing at a rapid rate and it seems like it's here to stay.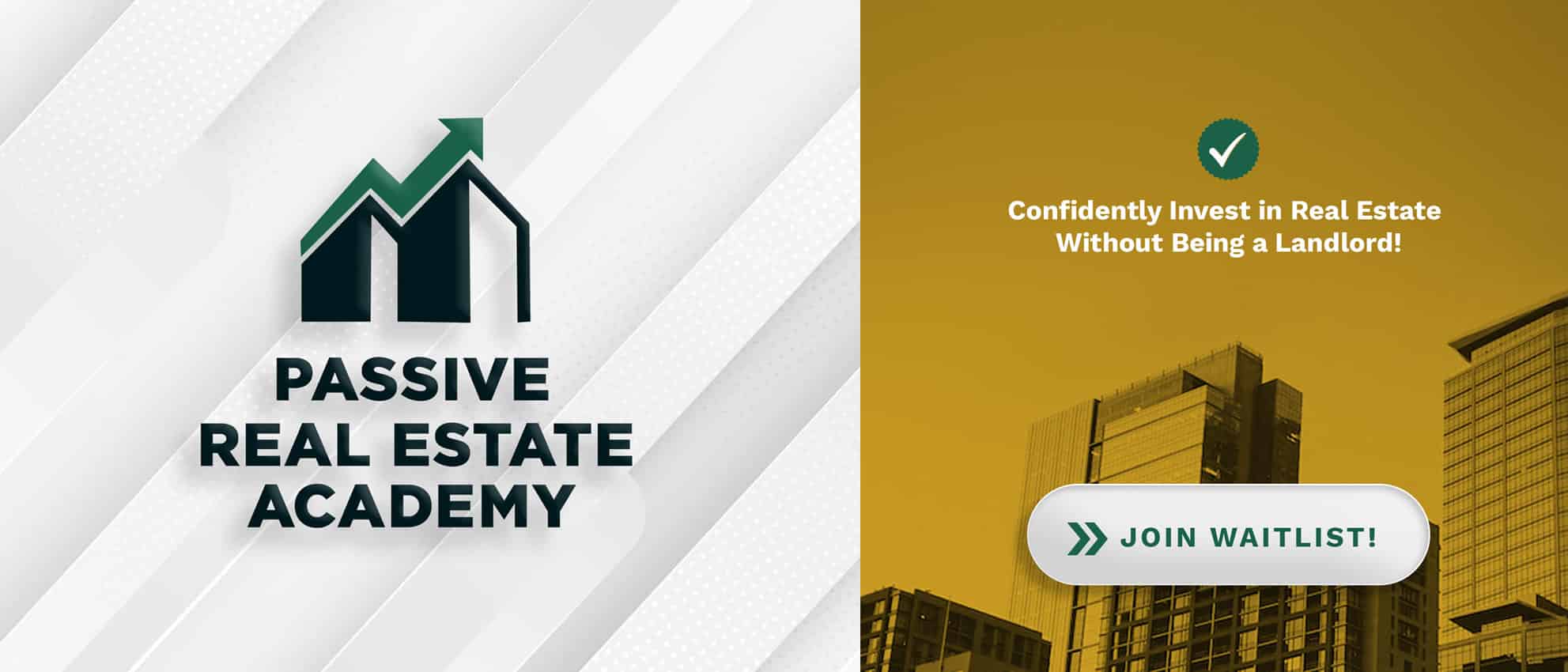 Disclaimer: The topic presented in this article is provided as general information and for educational purposes. It is not a substitute for professional advice. Accordingly, before taking action, consult with your team of professionals.