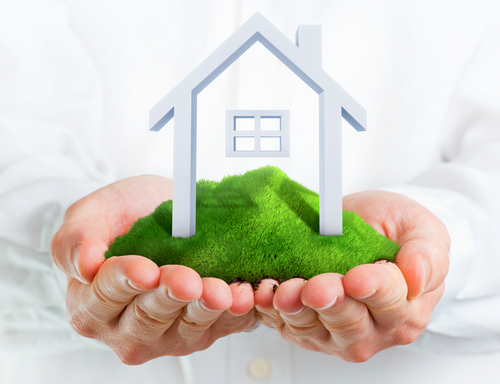 3 Critical Lessons From My Adventures In Real Estate
January 11, 2017 • 7 Min Read
Editor's Note: The following is a guest post by Dave Denniston, a Certified Financial Analyst, author, and voice of the Freedom Formula for Physicians Podcast. I always feel it's beneficial to hear different perspectives, so I asked him to share some of his personal experiences in my favorite arena of investing, Real Estate. I've been a listener of his podcasts for a while on my commutes so I feel privileged to host him here. Enjoy!]
There was once a young man who was excited to hear all about investing. He ate up the successes and failures of those around him. Visions of his great aunt & uncle watching the stock ticker scroll across their TV screen and swimming in the sea of investments.
On top of his fascination with those early influences, his parents invested heavily in real estate. They made some awesome decisions, but also made some horrible ones as well.
Those pitfalls shaped his future. I should know…
He is me.
Dive in with me for a moment as we step into my past and learn lessons from my experiences in real estate.
Lesson# 1: It's All About The Right Renter
My folks made many mistakes in their investing career. They got screwed in the savings & loan scandals of the late 80's. They made some bad investments in oil partnerships.
However, they really hit the ball out of the park with real estate.
It all started at the outset of their marriage. My mom had a place in Southern California and my dad had a place in Washington state. They sold my dad's place in Washington and settled in Southern California. They decided to rent my mom's house and buy a new home.
I'm not sure how they found the renter, but they found an awesome one. He was consistently paying on time. He took care of the property. He let them know when something was going wrong. He didn't stay for 5 years, 10 years, 15 years, or even 20 years. He stayed as a renter for 25 years!!
I realize that purple unicorns like him don't come around every day. However, it shows you the power of making the right decision the first time. They made hundreds of thousands of dollars in both equity and in cash flow.
Lesson# 2: It's All About the Wrong Renter
However, it's not all rainbows and pots o' gold.
My folks also made the (ahem) mistake of hiring their pride and joy, their one and only child (that's me) as the property manager of an investment rental property in Washington state while I was in college.
My grandma helped out as well since she was super close to the property. It was an hour and a half from my dorm and to be fair I was working my tail off and enjoying the college life. Let's just say that I wasn't that interested in property management in the same way that my parents were interested in teaching me a lesson in money.
I did help interview a few prospective renters. The gentleman we settled on was serving our country in the Navy.
It was all fine and dandy the first few months. Cash flow came in, we made a few improvements. Then, the 2nd Gulf War broke out. I tried to set-up an auto pay, but he wasn't game. He was then promptly deployed for 6 months. No rent, no rent, no rent, no rent, and no rent.
He came back and it was delay, delay, and more delay. Then he got deployed again. I hated the idea of kicking him out. After all, he was serving our country and it wasn't his fault that deployment happened.
I admit it. I'm a softie. I hate firing people and I hate kicking them out.
Eventually, he did pay up- but it was like a whole year and a half plus of rent that he was behind on.
For me, it really reinforced the fact that it's all about the right renter AND the wrong renter. You have to do your research on the tenant and DEFINITELY do an auto pay. Even if it's plastic, it's better to collect automatically and take a 3% hit than to NOT collect. (Check out www.rentpayment.com for more info on this)
Lesson# 3: Be Wary Of Leverage
It was June 2007, and the prices of homes in the area were going up, up, and up.
They would never come crashing down. Money was easy and flowing like a river.
The sun was shining brightly in Seattle, yet I could see a storm of clouds approaching.
A tall, lanky gentleman named James had an easy-going nature. He had stars in his eyes and cash in his wallet. He was a pilot, a flyboy. He'd pick up anything with a thrill. He loved motorcycles and living big. He had big aspirations, too. He loved him some real estate.
He bought house after house after house. He levered up every one, used five-year adjustable-rate mortgages (ARMs) where he only paid interest. As a matter of fact, he only had to put down a couple of percent as a down payment.
On top of that, he wanted to invest in cash value life insurance policies and borrow "for free" from them. At that time, I was a fledging para-planner and everything in me screamed that this was the wrong thing to do.
My goal was to be debt-free, not saddled with debts—and then "invest" in a life insurance policy with copper handcuffs that chafe your wrists? No, thank you!
I have to admit, I wasn't there to see it unfold. However, given his lack of liquidity, I have to imagine that the whole thing collapsed as easily as a house of cards. A weak wind could have blown the whole thing down.
Final Thoughts
I have to confess… I'm no real estate whiz. As a matter of fact, I don't own a solitary piece of property that I rent out.
All of my lessons have led me to one conclusion: I don't want to deal with renters unless I can find a property that I can pay for nearly all in cash. This way it cash flows immediately. I believe that this time is coming in the next few years.
However, that doesn't mean that I should avoid real estate now. As a matter of fact, I am embracing it. My wife and I are committed to buying a property and filling it with the best tenants we can find… US.
That's right. We will be the tenants.
You see – we are scouting out a property to purchase for my growing practice. As a matter of fact, it is super close to our house and I know I can collect the rent check anytime I want by walking across the street to our house…
We'll save that adventure for another day.
In the meantime, I'd love to hear from you. What are your adventures in real estate? What are the top lessons that you've learned?
Dave Denniston, Chartered Financial Analyst (CFA), is an author and authority for physicians providing a voice and an advocate for all of the financial issues that doctors deal with. He is the author of 5 Steps to Get out of Debt for Physicians, The Insurance Guide for Doctors, The Tax Reduction Prescription, and his new book, The Freedom Formula for Physicians.
He's glad to answer any questions about finances for physicians, the travails of real estate, and how the heck he ended up in Minnesota despite growing up in sunny SoCal.
You can check out his latest podcast at www.DoctorFreedomPodcast.com.
You can also contact him at (800) 548-1820, at [email protected], or visit his website at www.DoctorFreedomBook.com to get a copy of The Freedom Formula for Physicians.
Disclaimer: The topic presented in this article is provided as general information and for educational purposes. It is not a substitute for professional advice. Accordingly, before taking action, consult with your team of professionals.