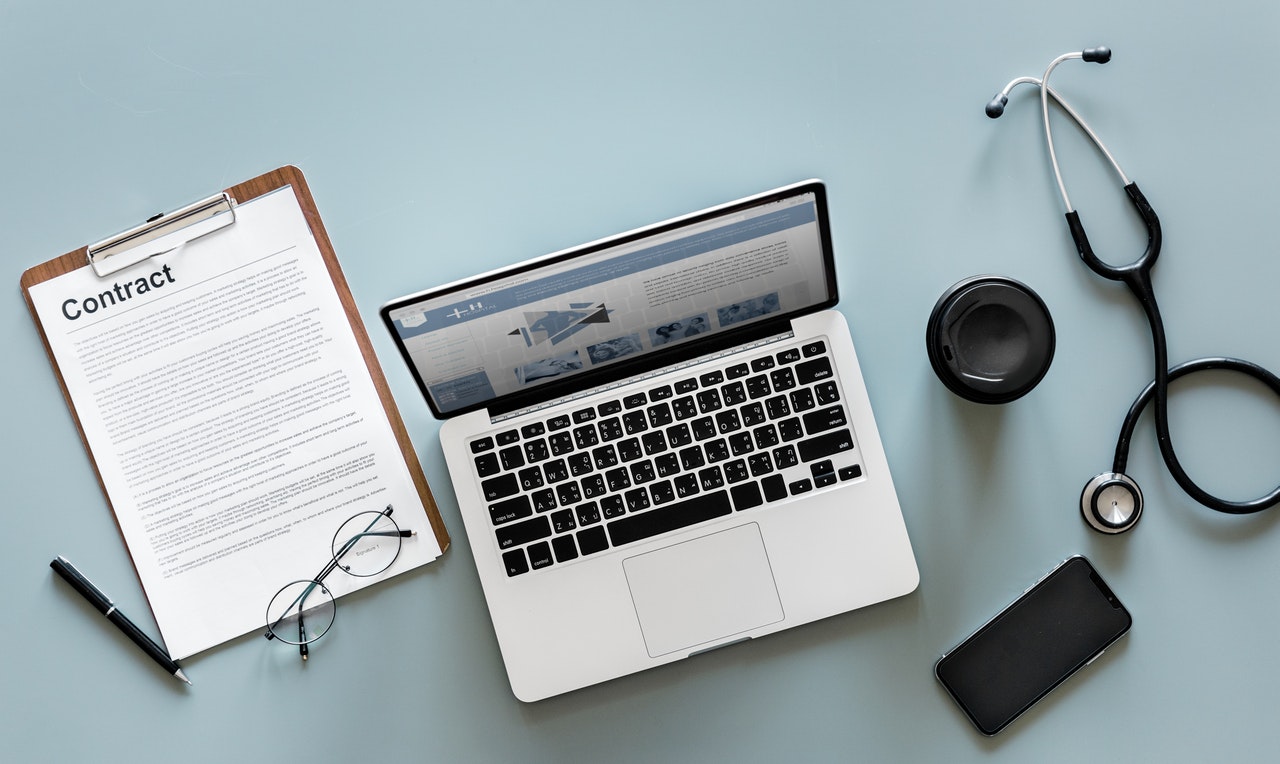 5 Traits Doctors Share with Successful Entrepreneurs and Investors
October 11, 2018 • 6 Min Read
Within the medical community, there seems to be a prevailing belief that when it comes to business and finance . . . well, we're just not very good at it. Some chalk it up to the lack of financial training we received in medical school. Others say it's simply not in the physician's DNA – that our brains are wired differently.
I would disagree.
In reality, I've seen many, many physicians become successful in both business and finance (you can read about some of them here). To go a step further, I believe that our training and mindsets endow us with many of the skills necessary to become successful entrepreneurs and investors.
This idea that physicians aren't great with finances likely comes from the fact that, as medical professionals, we have little time to devote to other ventures. We may also have little experience in finances, which leads us to hesitate at the thought of stepping out in a certain investment or business opportunity.
The fact is that we do have the necessary traits to be successful. Despite the obstacles (real or perceived), all it takes is the knowledge of how to channel those traits effectively.
But maybe, as a doctor, you don't believe you have what it takes to be a successful business owner or investor. If that's the case, stick with me. Here are the traits that you probably didn't even realize you had.
Problem Solving Skills
Doctors are nothing if not problem solvers. We're presented daily with complex issues, and it's our job to not only diagnosis but figure out the best course of action to manage, improve, or fix the situation.
The ability to solve larger and complicated puzzles with just a few pieces of information and tools can translate seamlessly into doing the type of research and analysis that makes for excellent business and investment calculations and judgment.
Entrepreneurs are in essence problem solvers. The best businesses create the best solutions, sometimes for problems people didn't even know they had. Look around you, the things that you've decided to make a part of your life, from apps to products, all solve a problem.
As physicians, we build this skill all throughout medical school and training.
Calm and Focused Under Pressure
Financial markets can be volatile and are often dictated and swayed by factors beyond an investors' control. Even with the best tools and information, business ventures and investments don't always follow a predictable trajectory or work out as expected.
Doctors, who literally face life and death decisions as part of their job description, have an innate ability to course correct and take setbacks and failures in stride. Ever been in called to help out in a Code Blue situation? You've learned to manage that effectively in the face of chaos. Therefore, you know you can make wise decisions while it's all on the line.
Critical and Abstract Thinking Skills
The ability to synthesize complex information, understand patterns and variable projections, and put information into a broader context are all essential for making smart investments and business decisions.
Doctors, as a matter of course, are already equipped for big-picture thinking. In addition to basic performance information for a particular fund, stock, or investment vehicle like real estate, knowing where to put your money for the best results requires the ability to assess the variables that affect everything from price to the potential for growth.
How do you think we come up with diagnoses? We use objective analysis of facts, also coupled with experience, to form a judgment. That's at the heart of critical thinking and it's at the heart of what we do.
Discipline
Despite the stories you've heard about overnight success stories and instant millionaires, building sustainable wealth and solid investments takes time and discipline as well as the ability to stay the course through setbacks.
It also requires the discipline to make sound investment decisions and exercise patience, rather than chasing every trend or "hot stock tip" of the moment – many of which may actually lead to significant losses in the long term.
As physicians, we've learned to stay the course and exercise patience. We all know how long it took to get where we're at in spite of temptations all along the way to jump off and chase the success of people in other industries. We had a goal in mind and spent more than a decade to reach it. Hey, while all your friends were partying on the weekends, how many did you give up to be where you're at? That takes major discipline.
Knowledge Acquisition, Research, and a Healthy Understanding of Risk
Like medicine, the financial and investment landscape is always changing. The main theory behind a lot of investing you read about online may be "set it and forget it," but establishing and maintaining a profitable portfolio takes research and awareness about the various factors that can affect performance in the short and long term. This is especially true when it comes to building and managing a successful real estate portfolio.
One major component of profitable investing is a comprehensive understanding of risk, and how to understand historical market data and performance in order to try and "predict" the future.
Risk/benefit analysis is an area we all know too well. It is at the heart of almost every decision we make. We gather all existing evidence through research and make a solid determination based on everything in front of us. This is not always easy to do in life, but we do it on a daily basis.
Bonus and Summary
Okay, so I decided to add another bonus commonality between doctors and good entrepreneurs/investors. We're life-long learners. As most experts in virtually any field will attest, the more one knows, the more one has to learn.
The same qualities and skills that keep doctors on top of evolving medical and clinical technology and procedures can help to build successful investment portfolios as well.
Making the decision to get started, however, can be the most difficult step. If you know you'd like to make a move but are not sure where to begin, spend a little time outlining your short and long-term financial and professional goals and establish how much risk you're willing to take.
Don't self-limit yourself. Realize you have the traits necessary to be successful entrepreneurs and investors, then go do it!
What other traits do physicians have that allow us to be successful entrepreneurs and investors?
If you want to experience more freedom in your career & life and create multiple streams of income then do not miss out on The Leverage & Growth Virtual Summit for Physicians. Click below to sign up for the free virtual summit…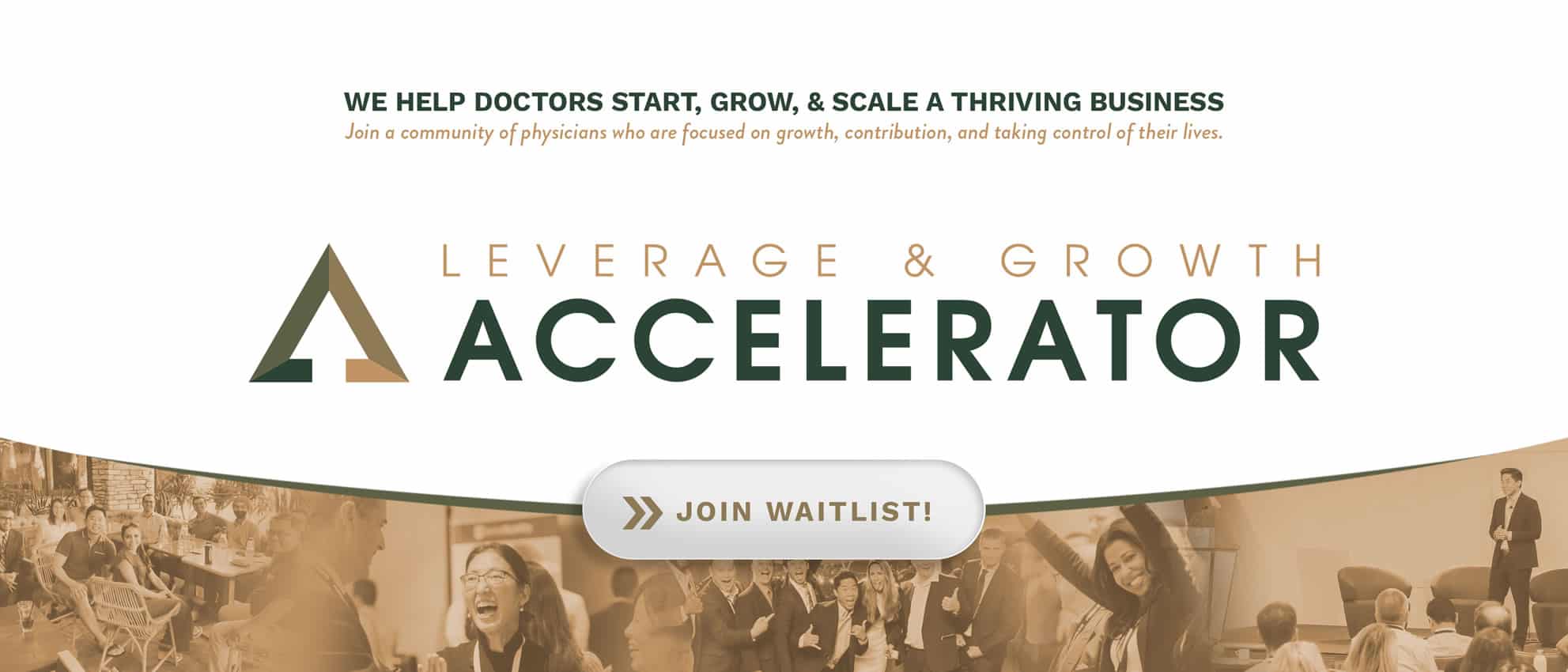 ---
Disclaimer: The topic presented in this article is provided as general information and for educational purposes. It is not a substitute for professional advice. Accordingly, before taking action, consult with your team of professionals.