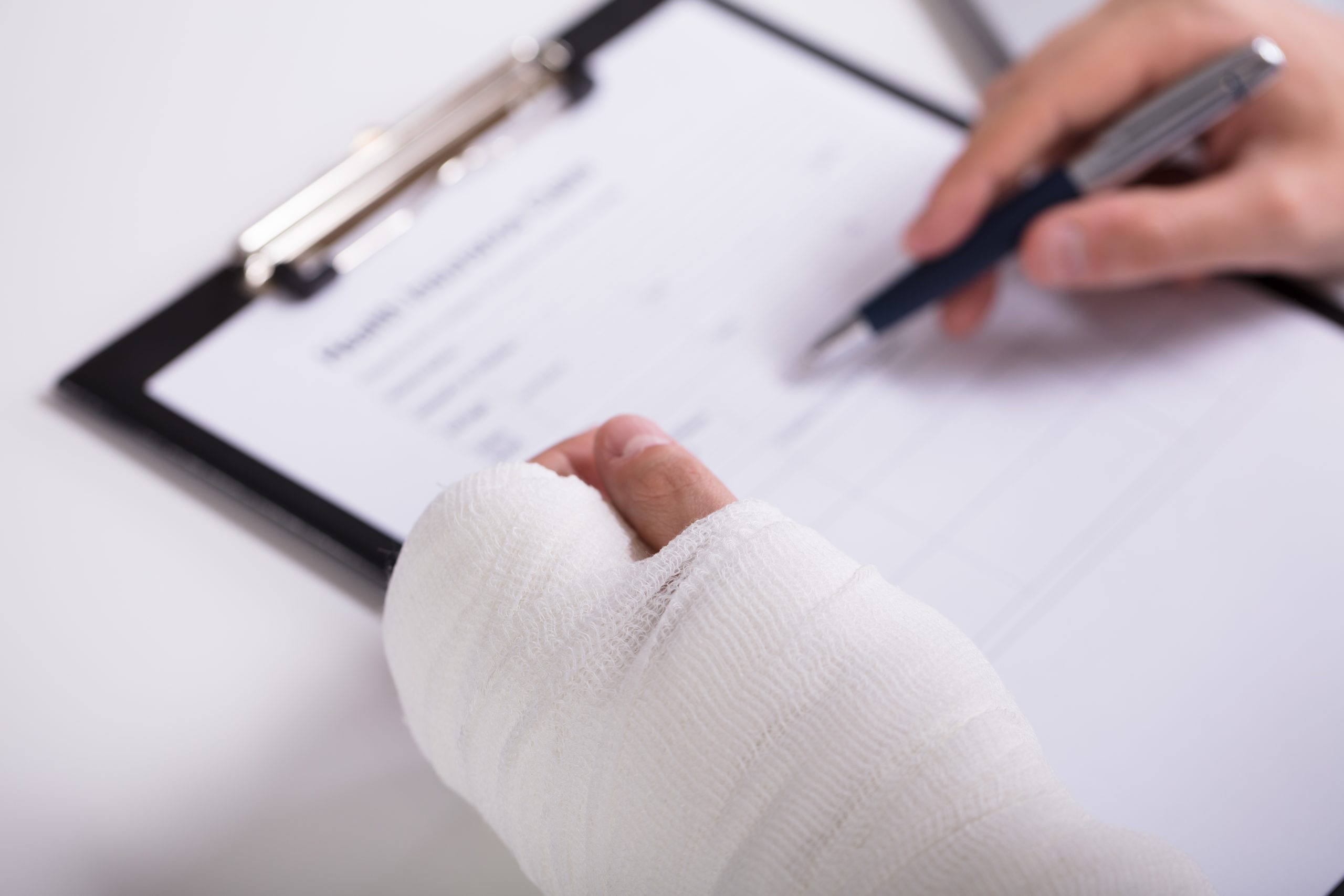 Disability Insurance: Your Plan B to Passive Income
February 18, 2020 • 5 Min Read

Today's post is a guest post from Matthew Wiggins of Pattern Life.
What is your path to financial independence? Does it involve real estate? Are you planning to invent something? Or start a side business? All of those options take careful planning, legal assistance, determination and…a lot of money!
So what happens if the income you are counting on to achieve your desired financial goals is cut off? Planning for your financial future involves having two plans:
Plan A: for the best-case scenario
and
Plan B: for the worst
Unfortunately, most doctors only have one plan that materializes only if everything goes well. So, what happens if you are the 1 out of 4 doctors who get disabled and you're not able to produce the income needed to fund your plan?
Do you just have to give up and relegate your dreams to barely subsisting like a resident for the rest of your life?
No way!
You've invested so much into your specialty, your duties, and your career and you are on your way to becoming financially independent sooner than most. All you need to do now is to secure a plan B in case your optimal plan evaporates.
A Simple Plan B
The easiest way to create a plan B for passive income is with a disability insurance policy. It's the ultimate plan B because of how it emulates what you were hoping for in the first place.
Disability insurance is a type of insurance that provides replacement income in the case that you are unable to work due to an injury or illness. A disability ranging from a long-term illness to a disabling accident could end your career and disrupt your financial stability.
When you are creating a financial safety net, the most important part of the plan is the finances to fund that plan. Disability insurance will replace your income in the event that you should lose your income due to an injury or disabling accident.
If you become disabled during the years you are building towards your goals, it will replace most or all of your after-tax income, making all of your previous goals still possible. Best of all, it's truly passive income, requiring you to do nothing in order to receive it!
Just like with every plan B, there are some common questions that come along with establishing this plan, such as:
The Cost
The Timeline
The Process
We understand that learning about disability insurance can feel like an enormous task. However, we answered all of these questions below, so you can feel confident before you get a policy.
The Cost
Obviously, protecting your plan A with a plan B could be something that is very costly. After all, it is ensuring that your financial and life goals are on track, even if an unforeseen catastrophe robs you of your ability to work.
However, due to the law of large numbers, insurance companies can make securing disability insurance rather affordable.
In fact, most doctors can get this sort of coverage for about 1% of their gross income. This means that if you're willing to make 99% of your current income, you can ensure that you still take home about the same amount of money after a disability and your plans can stay on track!
The Timeline
This answer is simple: as long as you need it! If you reach your financial goals in 5 years, you can cancel your policy without any penalties or fees. If it takes 15 years, you can do the same at that time.
This strategy basically ensures that you have the income to reach your goals whether you get disabled or not. Once you reach your goals and can live off of your passive income source, it's up to you whether you still need the protection.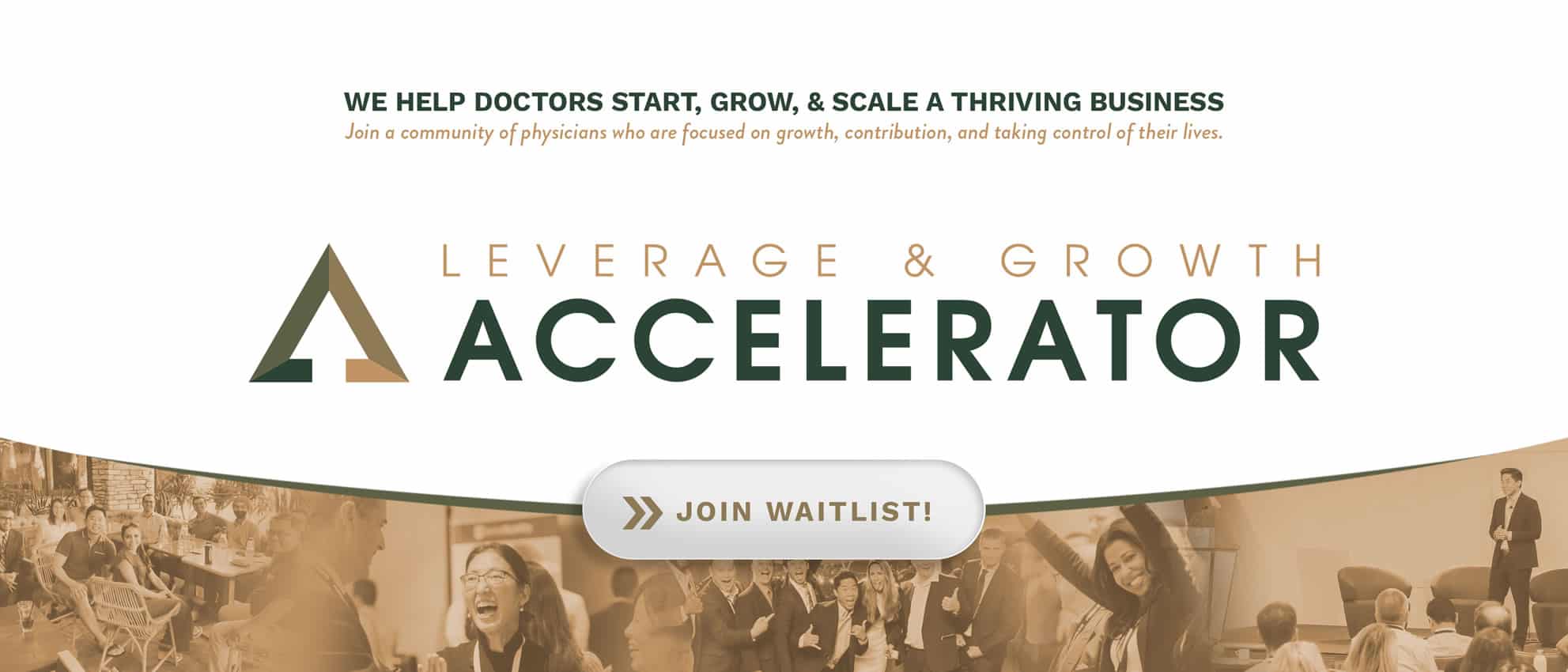 The Process
While it's easy to see that Disability Insurance is a necessity for doctors to protect their income and subsequent financial plans, the coverage itself is fairly complicated. Most doctors don't have the time or background to really assess the options and know which coverage is best for them. That's why most doctors should obtain the services of a physician-specific disability insurance broker.
Look for a broker that has a lot of experience working with doctors, no bias towards any companies, and that can use technology to make the process of learning and obtaining such a policy simple and easy for you.
If you don't know such a broker or don't know where to start, click below and let Pattern help! We've worked with thousands of doctors over the past decade and can put all of your specialty-specific quotes on one report and explain them to you with no obligation.
Click here
to get started with the process. It's less nerve wracking than you think!
Takeaways
Most financial independence plans are based on best-case scenarios and require a period of continuous income
1 out of 4 doctors get disabled, potentially forfeiting their financial goals
Disability Insurance replaces your income so your goals can still be achieved
Disability Insurance is affordable and easy to cancel when no longer needed
---
---
Disclaimer: The topic presented in this article is provided as general information and for educational purposes. It is not a substitute for professional advice. Accordingly, before taking action, consult with your team of professionals.