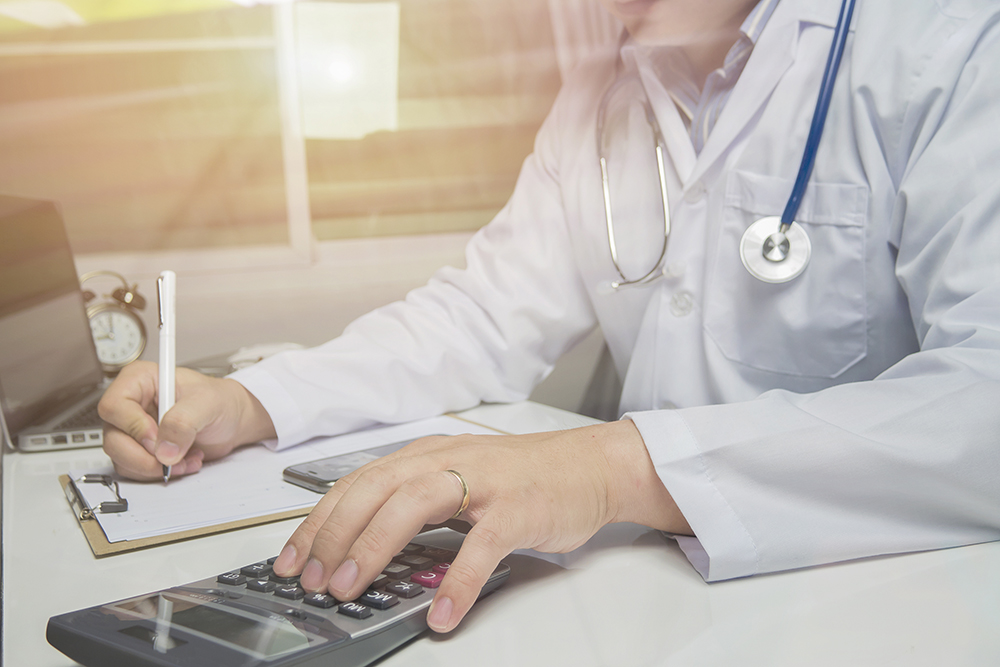 How I Bought an Out-of-State Investment Property From My Call Room
November 15, 2016 • 4 Min Read
If you've read anything at all on this website, you know that as a doctor, I'm always looking for opportunities to grow my passive income streams. I've discovered many ways of doing this, but I must say that one of the best ways I've found is through the direct ownership of real estate.
However . . . I live in Southern California. Needless to say, the prices on investment properties here are astronomical. The rent doesn't even come close to covering the expenses. Because of this, I found it easy to fall into the same mindset that most potential investors living in high priced areas share: I can't invest in real estate because it's too pricey here.
"Live where you want, invest where it makes sense"
I'm a fan of the Real Estate Guys podcast, and they repeat the above mantra time after time. After getting this pounded into my head so often, I finally decided to see if I could invest in a different part of the country—one that might have the right numbers to provide me some cash flow. I did some research and eventually identified some promising cities in the Midwest that fit my budget.
However, I also identified a couple of major issues with these prospects. First, how could I possibly know where to buy if I don't live there? Second, and perhaps most important, how in the world would I manage the property from 2,000 miles away?
Like any good medical professional, I got to reading. To be successful in this new endeavor of finding an out-of-state investment property, I found out that I needed to assemble a super-team consisting of a real estate agent (to help decide where and what to purchase), a contractor/handyman (to fix the property up), a property manager, and a lender (to help finance the property).
Honestly, finding those first three team members seemed like a very daunting task. I started calling around to find random agents and looked for leads on forums, but I just wasn't getting very far. At some point, a colleague of mine suggested I just go through the company he used to accumulate eight out-of-state investment properties: Homeunion (disclosure, HomeUnion is a recent sponsor of the site).
Intrigued, I went online to their website and was greeted by a very catchy tagline:
"You invest, we do the rest."
After having tried doing it the hard way, those words were like music to my ears. After all, doctors are pretty strapped for time. I decided to go for it, and put my criteria in their form. Since this was my first out-of-state investment home, I had no desire to go overboard with it. I picked $100,000 as my purchase price. I wanted a blend of cash flow and appreciation, and it seemed balanced.
I got an entire list of potential properties, went through their detailed analysis, and called their company to hammer out the details over the phone. They helped me find the property and set me up with a lender. Now, they manage the property, and even oversaw the renovation of the property.
By the end of forty five days, I was the proud first-time owner of an investment property in … Indianapolis, Indiana. It seemed crazy being so far away, but it worked. Here are some of the numbers quickly:
Purchase Price $104,900
Down Payment (20%) $21,610
Repairs $6,600
Cash Flow ~ $400/mo.
Cash on Cash Return once stabilized ~13.8%
As for the management, after they helped me find a tenant, I've only ever received one email notification, which informed me of a necessary AC repair. I authorized it, they got it fixed, and billed me. Other than that, I get a direct deposit into my account every month. Does it get better than that? I don't think so.
Still, I'm keeping my fingers crossed, but so far so good. I'll keep you updated.
So, did I actually buy this from my call room? Absolutely, the research for the purchase was done online as well as the e-signing of all the documents for the sale were performed from the comfort of my call room (of course while not being asked to perform patient care).
Anybody else bought any out-of-state real estate investment properties? What's your experience been like? Let me know in the comments.
Disclaimer: The topic presented in this article is provided as general information and for educational purposes. It is not a substitute for professional advice. Accordingly, before taking action, consult with your team of professionals.