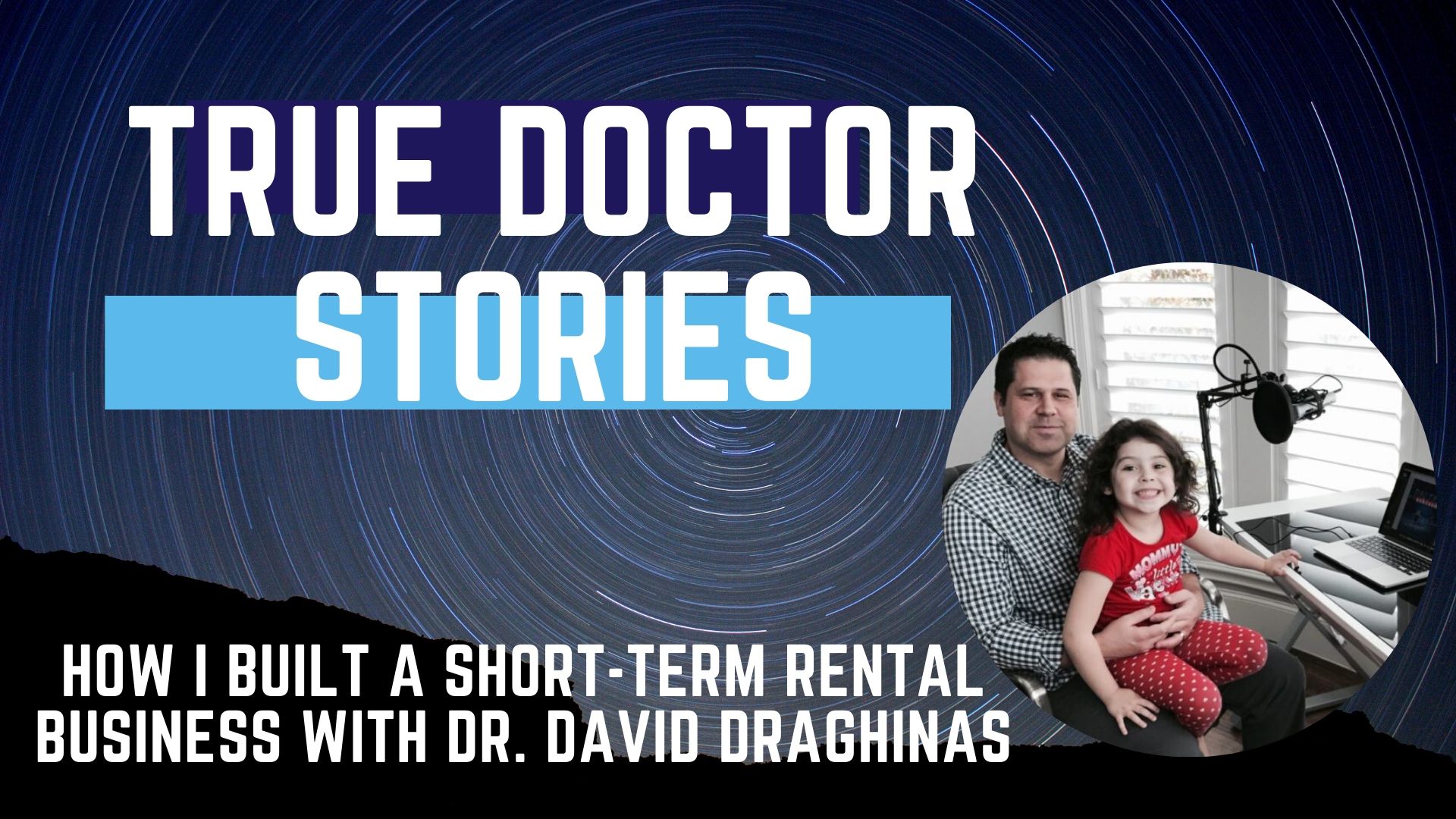 How I Built a Short-Term Rental Business with Dr. David Draghinas
October 29, 2019 • 4 Min Read
It's important for us as physicians to become inspired and motivated by others in different specialties. With True Doctor Stories, we have that chance. So, every so often, hopefully, more frequently than not, I'll be sure to share more stories for this series!
Today's guest on True Doctor Stories is Dr. David Draghinas, a Dallas-based anesthesiologist and short-term rental landlord.
Besides having a busy schedule, he has done an amazing job at not only building his Stay Frisco – Luxury Home Rentals business but also building the Doctors Unbound Podcast where he highlights physicians doing extraordinary things outside of clinical medicine.
Find and follow Dr. Draghinas on his website, Apple Podcasts, and the Doctors Unbound VIP Community.
Enjoy!
---
What inspired you to get into short-term rentals?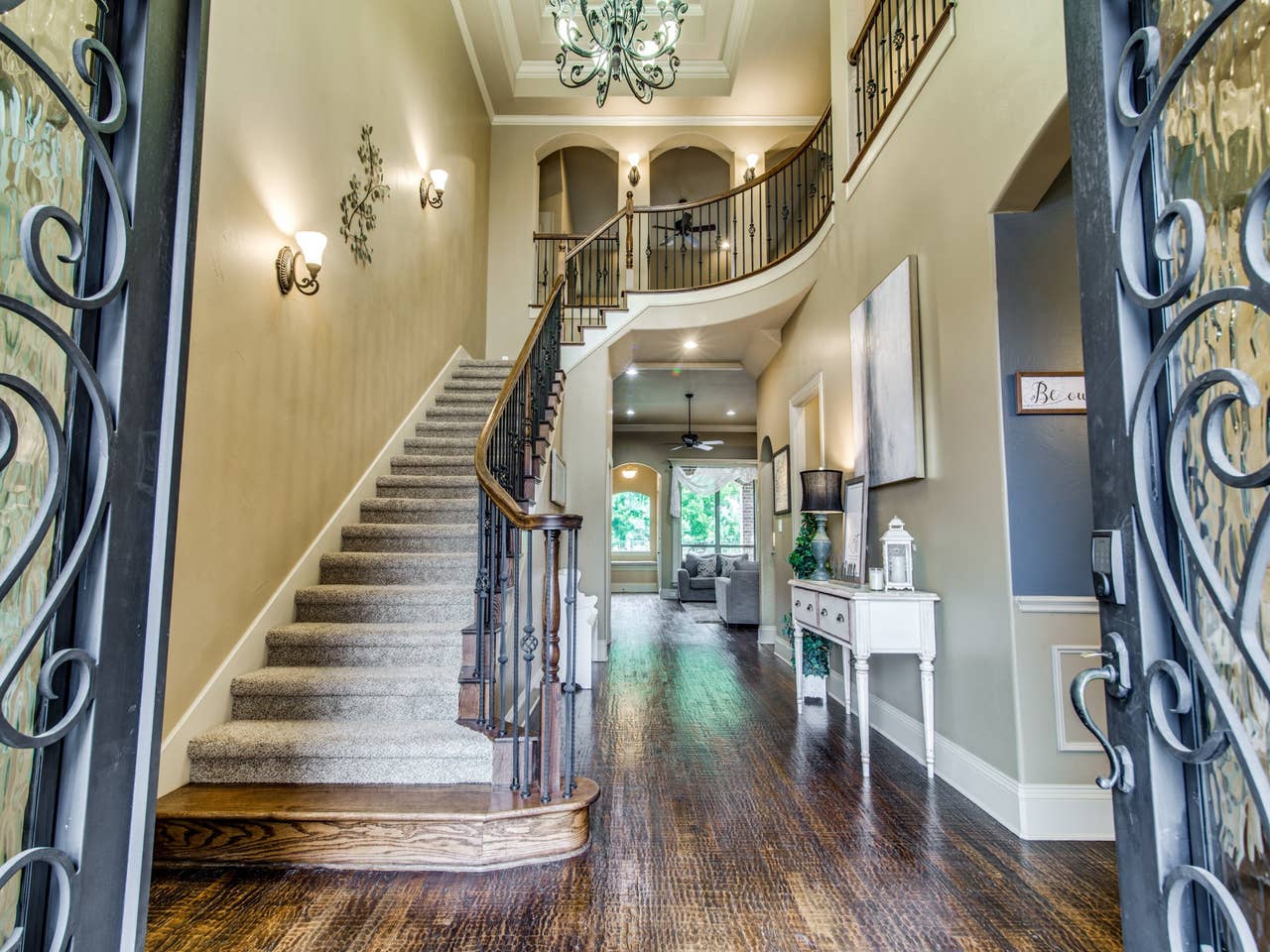 Our initial foray into STRs was serendipitous. We had a furnished single-family home that was originally used as a residential assisted living home. No longer running that business, I was interested in a business model that would provide more cash flow, but without the intense, round-the-clockwork of assisted living. Short Term Rentals was the answer.
How did you get started?
I started by reading everything I could on the topic. I researched to make sure it was legal in my area. I subscribed to AirDNA to get data on the profitability of this model in our city. Once all those things aligned, my wife and I started making preparations to get the home and the listing ready.
What was your biggest motivation for growing your personal brand?
I would describe myself as more of an introverted, private person. But I've gotten over that to create Doctors Unbound because I wanted to connect with, learn from, and promote physicians that are doing amazing things outside of medicine. We've now built a community of intelligent and ambitious doctors that share their "unbound" views on life.
What have been your biggest struggles?
Shedding my more introverted personality to spread the message of Doctors Unbound to more people.
How do you balance everything with your personal life?
It's a struggle. I heard someone say there isn't work-life "balance", but they strive for work-life harmony. That's the philosophy that I take as well.

Have any of your streams of income become completely passive? Did you have that intention going in?
Yes, I've had completely passive income streams. They were in real estate, where I either participated in syndication deals or was a hard money lender on real estate deals.
How has the income from your short-term rental business impacted your family life?
It's all part of that work-life harmony. On the one hand, all this work outside clinical medicine takes time away from my family. On the other hand, I'm hopefully modeling character traits that I hope to build in them. Things like grit, hard work, creativity, entrepreneurship, etc.
And success with these alternative income streams puts our family on a faster path to financial independence, which would give me the flexibility to practice medicine on my own terms.
What does your typical work week look like?
I'm still practicing full-time. My schedule is like that of most physicians- more than 40 hours, at least one call, or sometimes a call on the weekend.
What piece of advice do you have for physicians who are considering pursuing other sources of income?
Just do it. But find like-minded colleagues and mentors along the way. You'll find a community of us at Doctors Unbound, that help each other along this journey.
---
Thanks again to Dr. David Draghinas for taking the time for this interview. Find new shows on the Doctors Unbound website, on Apple Podcasts, and join the Doctors Unbound VIP Community. Check them out!
---
Join our community at Passive Income Docs Facebook Group. Just click below…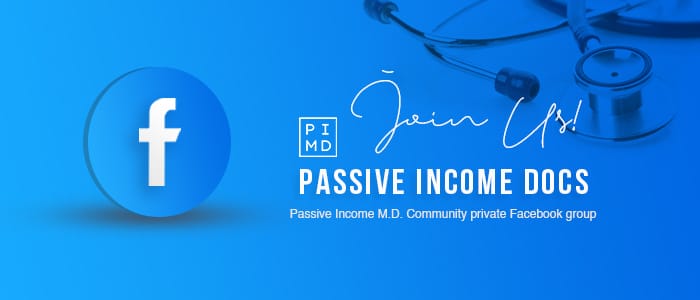 Disclaimer: The topic presented in this article is provided as general information and for educational purposes. It is not a substitute for professional advice. Accordingly, before taking action, consult with your team of professionals.