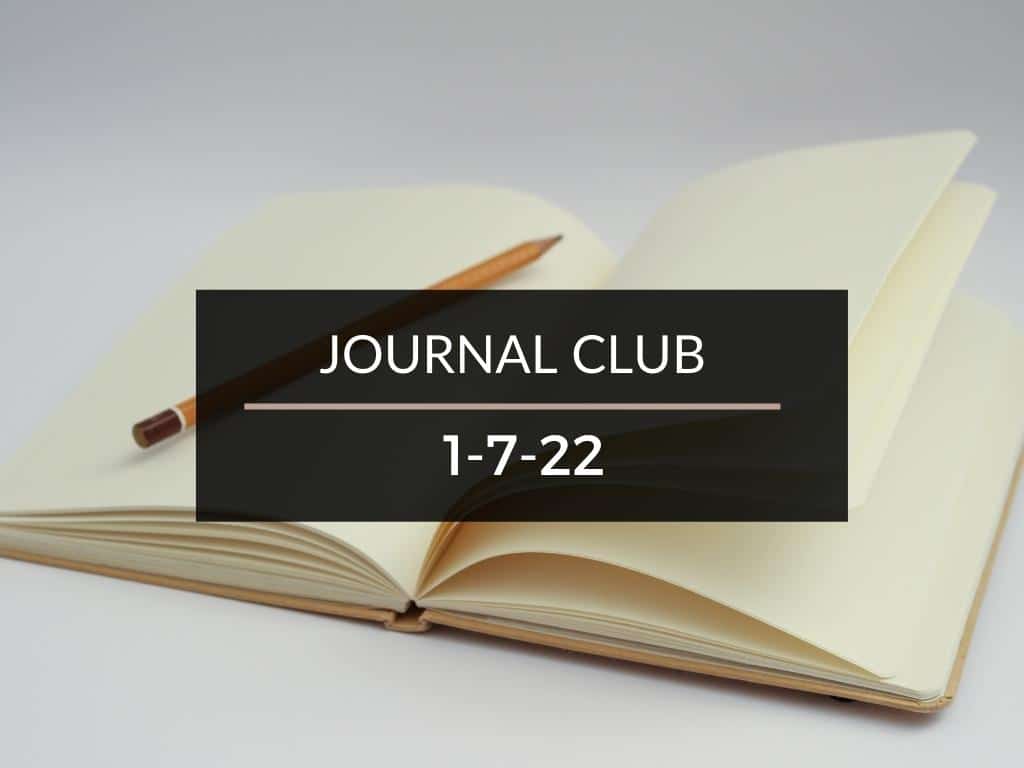 Journal Club 1-7-22
January 7, 2022 • 2 Min Read
Here's Journal Club 1/7/22! Every week, I hold a JOURNAL CLUB. After filtering through the articles on the web, I present a few that impacted my life this week. Be safe and stay well!
---
As new passive real estate investors, the sheer volume of information you need to learn and understand could be exhausting. But according to the

Debt-Free Doctor

, there's only a tiny portion of the information that you really need to pay attention to before investing in any new deal. What's that, you ask? The author shares it all in the article –

The Real Estate Pro Forma: What Investors Should know

.
If your younger self imagined living a rich and famous life, but as time passed, you thought the idea couldn't be any funnier, then you're not alone. The author of

One Frugal Girl

had similar thoughts and feared living an ordinary life. But with time and personal development, the author has learned to embrace it and suggests you try doing the same in the article –

Do You Have a Fear of Being Ordinary?
For those interested in short-term rentals, what do you think is essential for creating a thriving Airbnb venture? According to the author of

Short Term Sage

, just having a killer location and providing excellent service isn't sufficient to achieve and maintain your high ratings. The author suggests leveraging another important tool to stay ahead of the curve in the article –

Property Management Software: Which One is Right for Your Airbnb?
That's all for this week! I hope this week's journal club was helpful.
Read any interesting articles? We'd love it if you could please take a moment to share them in the comments below!
Thank you for reading and sharing!
Peter
Disclaimer: The topic presented in this article is provided as general information and for educational purposes. It is not a substitute for professional advice. Accordingly, before taking action, consult with your team of professionals.