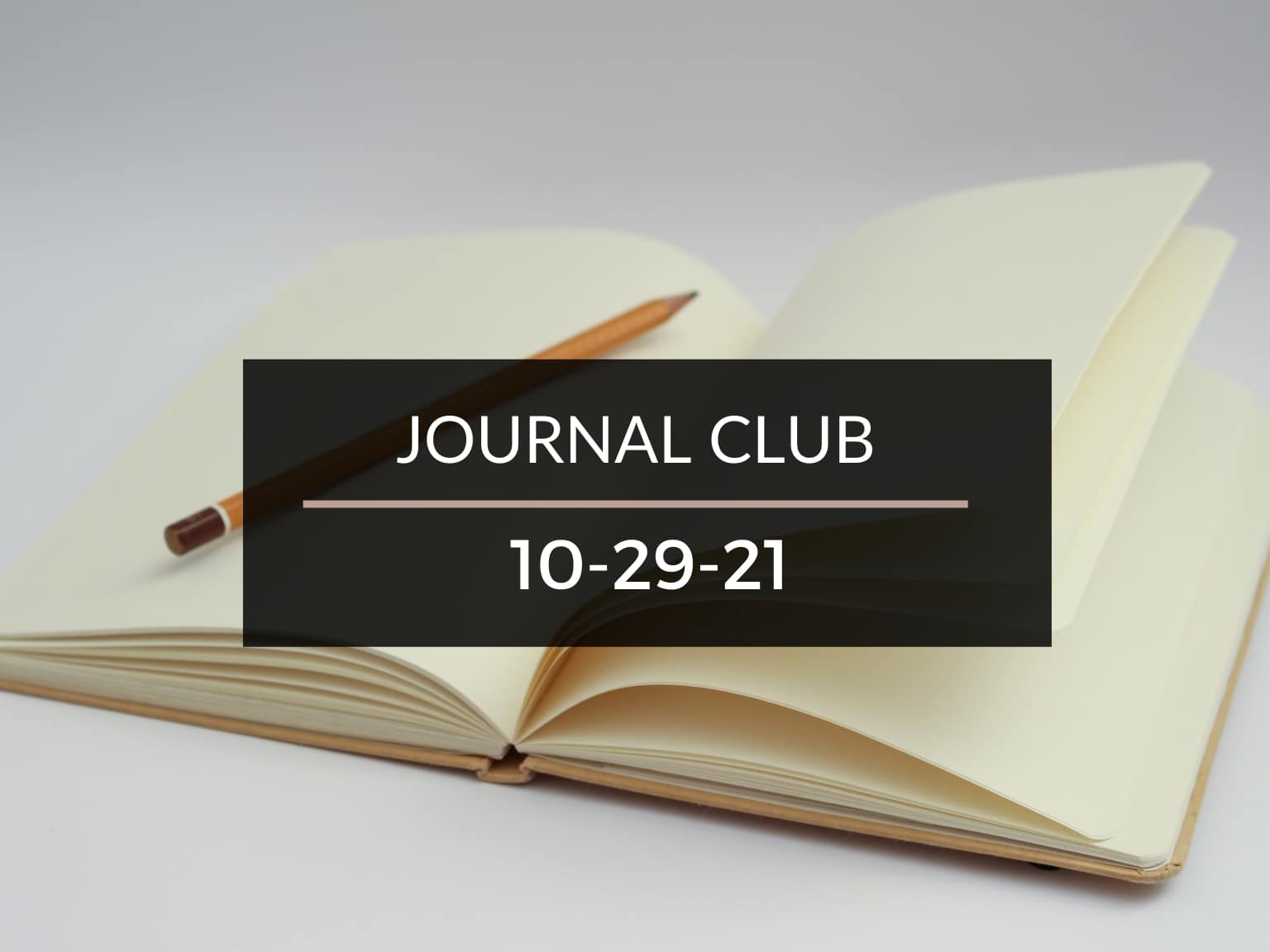 Journal Club 10-29-21
October 29, 2021 • 2 Min Read
Here's Journal Club 10/29/21! Every week, I hold a JOURNAL CLUB. After filtering through the articles on the web, I present a few that impacted my life this week. Be safe and stay well!
---
When it's time for you to start something new, what's your approach like? Do you stick to the checklist you've made in your head, or do you let your curiosity take the wheel? The author of

Crispy Doc

presents this interesting question and shares a fascinating perspective in the article –

Encore Careers And Applied Vs. Bench Research

. Check it out.
Surely you've heard the phrase "the best things in life are free," to which the author of

Doc to Disco

adds – "then why are so many of us pursuing FIRE?" Interesting question, right? The author touches upon all things in life that one can experience without early retirement and yet why she chose to achieve financial independence in the article –

If the Best Things in Life are Free, Why Did I Choose to F.I.R.E.?
Like many investors, have you, too, been eagerly waiting to find out what the newly proposed tax policy changes look like for real estate investors? According to author

Amanda Han

over at

Bigger Pockets

, the proposed policy changes include items that could impact real estate investors. Curious to learn more? Check out this article for a quick rundown –

Biden's Proposed Tax Changes: What Investors Should Know

.
For those looking to refinance your student loans, author

Ben White

shares an excellent resource, highlighting several debt refinancing options available to you today, including the maximum loan amounts and welcome bonuses for each. You can check those out here –

Student Loan Refinancing

.
That's all for this week! I hope this week's journal club was helpful.
Read any fascinating articles? Please drop them in the comment below!
Thank you for reading and sharing!
Peter
Disclaimer: The topic presented in this article is provided as general information and for educational purposes. It is not a substitute for professional advice. Accordingly, before taking action, consult with your team of professionals.