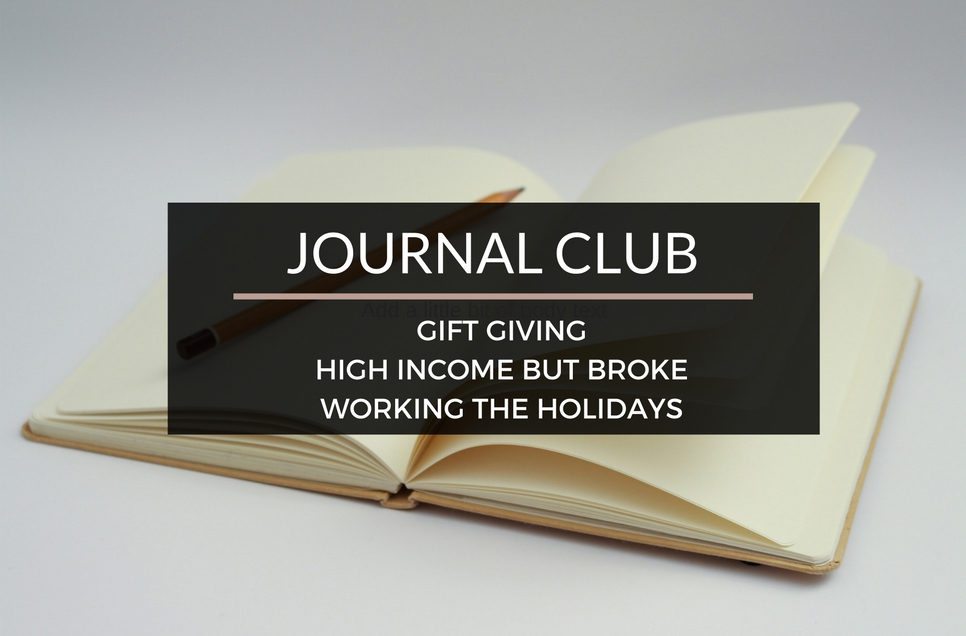 Journal Club 12-24-16
December 24, 2016 • 3 Min Read
Topics: Gift Giving, High Income But Broke, Working The Holidays
Every week, I hold a JOURNAL CLUB. After manually filtering through the millions of articles out there, I present a few that I impacted my life this week. This will also help lay the foundation for some of the topics that we'll dig into deeper on this website.
Here's our Journal Club for the week, enjoy!
Let me tell you, as a busy father of two, one of the best purchases I've made over the last few years is our Christmas Tree. Yes, it's artificial, but it's a snap to setup (the lights are already part of it) and we still get to enjoy hanging the ornaments on it. For that fresh tree smell we use a nice candle, and I'd say it works pretty well. Here's a quick pic:
I'm thankful for another holiday season I get to share with my family. Hope you enjoy yours. Have a great holidays everyone!
Passive Income M.D.
Sponsor Highlight
FIT Advisors
Anjali Jariwala is a CPA and CFP® with a decade of success in tax consulting and financial planning.  She founded FIT Advisors to combine these two skill sets and elucidate tax implications during financial planning.  Frustrated by the way many financial planners push products with hidden fees and commissions, Anjali decided to exclusively use evidence-based investment strategies and a transparent fee-only structure to eliminate any conflicts of interests.  She utilizes the most powerful tools in the industry to save clients time with the option to have virtual meetings.  In recent years, Anjali has developed expertise in meeting physicians' needs by addressing issues for her husband and their many friends & family in medicine.  Today, she specializes in serving physicians and business owners.  Anjali takes a holistic approach as a financial life planner, helping clients discover their goals and build a secure future.
Disclaimer: The topic presented in this article is provided as general information and for educational purposes. It is not a substitute for professional advice. Accordingly, before taking action, consult with your team of professionals.