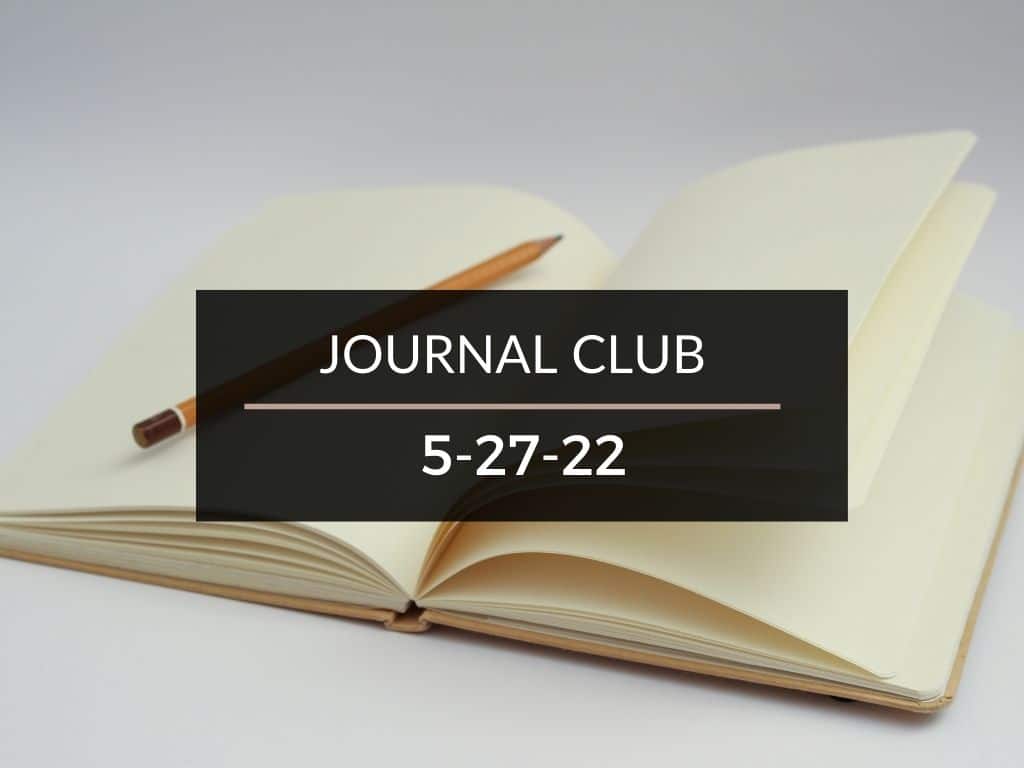 Journal Club 5-27-22
May 26, 2022 • 2 Min Read
Here's Journal Club 5-27-22! Every week, I hold a JOURNAL CLUB. After filtering through the articles on the web, I present a few that impacted my life this week. Be safe and stay well!
---
1. Personal Development Tips
Did you know that your ability to succeed at work correlates with how you handle your social interactions? The Doc Of All Tradez believes that your mindset and personality can significantly influence your position at work and shares helpful tips to enhance your performance in the article – Secrets to Winning at Office Politics: How to Get Things Done and Increase Your Influence at Work.
2. The Rule of 72
Growing inflation, but is there anything you can do about it? According to the Physician on FIRE, there are many ways to keep up with it. The author explains the Rule of 72, different investment assets to protect yourself against inflation, and more in the article – Inflation in 2022, the Rule of 72, and What to Do. Check it out.
3. Strategy for Cryptocurrency
Investing in Bitcoin might seem exciting, but what percentage of your portfolio should you invest in cryptocurrency? Based on real-life investing experiences, the author of Doctor Finances shares some key points to keep in mind while investing in cryptocurrency in the article – How Much Should You Invest In Bitcoin.
4. Index Funds vs. Real Estate
There are different kinds of investors. Some prefer to invest solely in index funds, while some like to diversify their portfolio and have a mix of real estate and index funds. The Generational Wealth MD considers herself a hybrid investor and shares the upsides of including real estate investments in your portfolio in the article – 5 ways Real Estate investing blows investing in Index funds out of the water.
That's all for this week! I hope this week's journal club was helpful.
Read any interesting articles? We'd love it if you could please take a moment to share them in the comments below!
Thank you for reading and sharing,
Peter
Disclaimer: The topic presented in this article is provided as general information and for educational purposes. It is not a substitute for professional advice. Accordingly, before taking action, consult with your team of professionals.