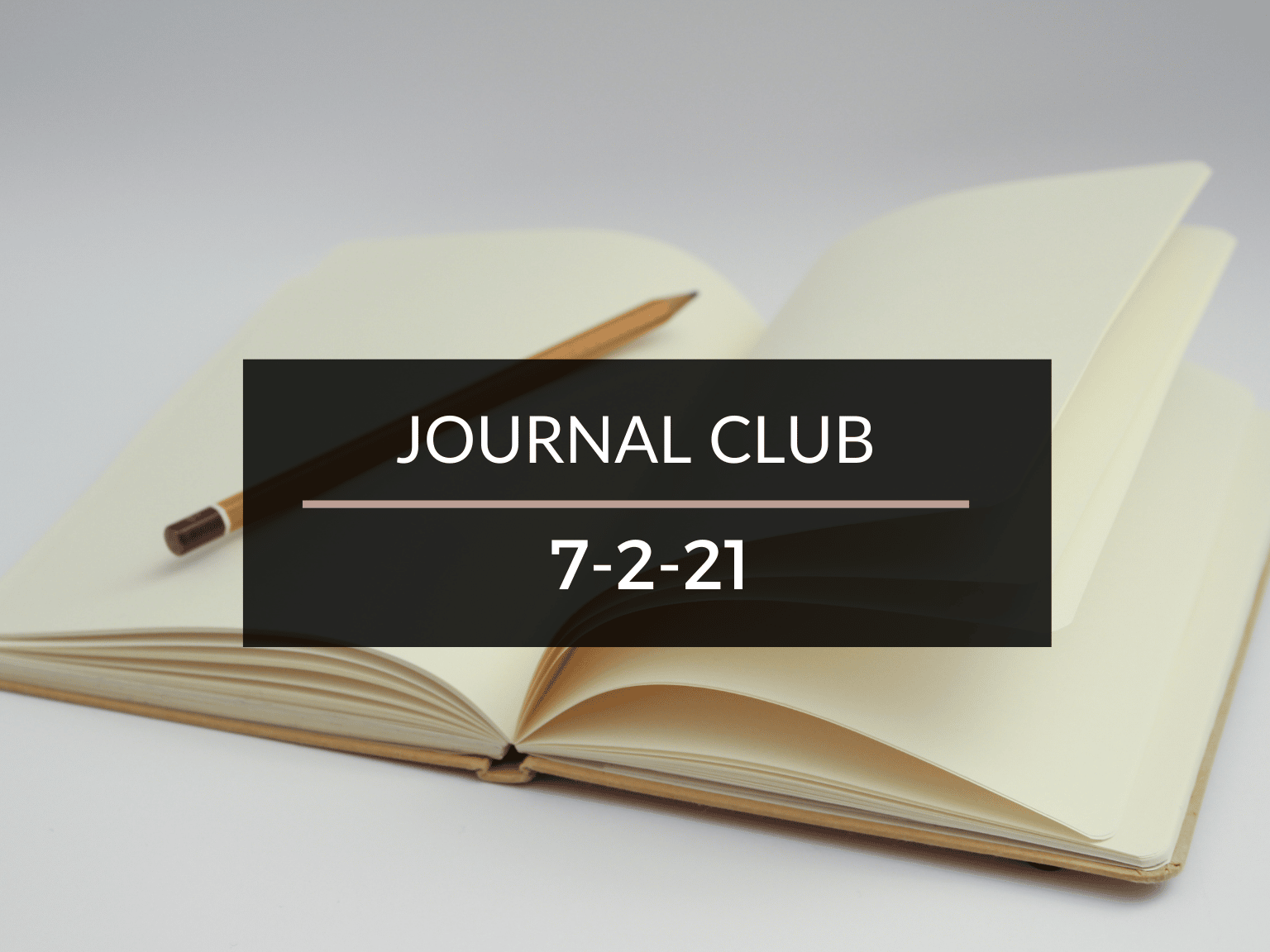 Journal Club 7-2-21
July 2, 2021 • 3 Min Read
Here's Journal Club 7/2/21! Every week, I hold a JOURNAL CLUB. After filtering through the articles on the web, I present a few that impacted my life this week. Be safe and stay well!
---
In this week's newsletter, I talked about the overabundance of real estate investment advice available online in the form of blogs. One can easily feel inundated with all this excessive and oftentimes irrelevant information. So, to help you get started, I want to share with you these resources that offer high-value, actionable investment advice. Whether your style is more hands-on, like owning rental properties, or hands-off like investing in real estate crowdfunding sites, there's a little something for everyone here. So, let's dive in.
If you're looking for an investing experience that's similar to investing in stocks, then you might want to consider Real Estate Investment Trust or REIT. These are publicly traded on the stock exchange, making them easily accessible for individual investors to diversify their portfolios. Wondering where to begin? Check out this article,

Investing in REIT for Beginners

by

Than Merrill of Fortune Builders

. He covers various aspects of REIT, including investing requirements, tax implications, and the best REITs to buy.
If flipping houses sounds too intense and you'd rather invest in something more hands-off, then consider exploring real estate crowdfunding sites. This method works by investing in debt or equity schemes through crowdfunding platforms like Fundrise, CrowdStreet, or RealtyMogul on specific real estate projects. In the article,

A Beginners Guide To Real Estate Crowdfunding Investing

, author

Financial Samurai

talks about the benefits and the best practices of investing in real estate crowdfunding.
That's all for now. I hope you enjoyed this week's journal club. Do check out these sources whenever you have a few minutes to spare.
And if there are some other interesting articles that you'd like to share with me, please feel free to drop them in the comments section below!
Disclaimer: The topic presented in this article is provided as general information and for educational purposes. It is not a substitute for professional advice. Accordingly, before taking action, consult with your team of professionals.