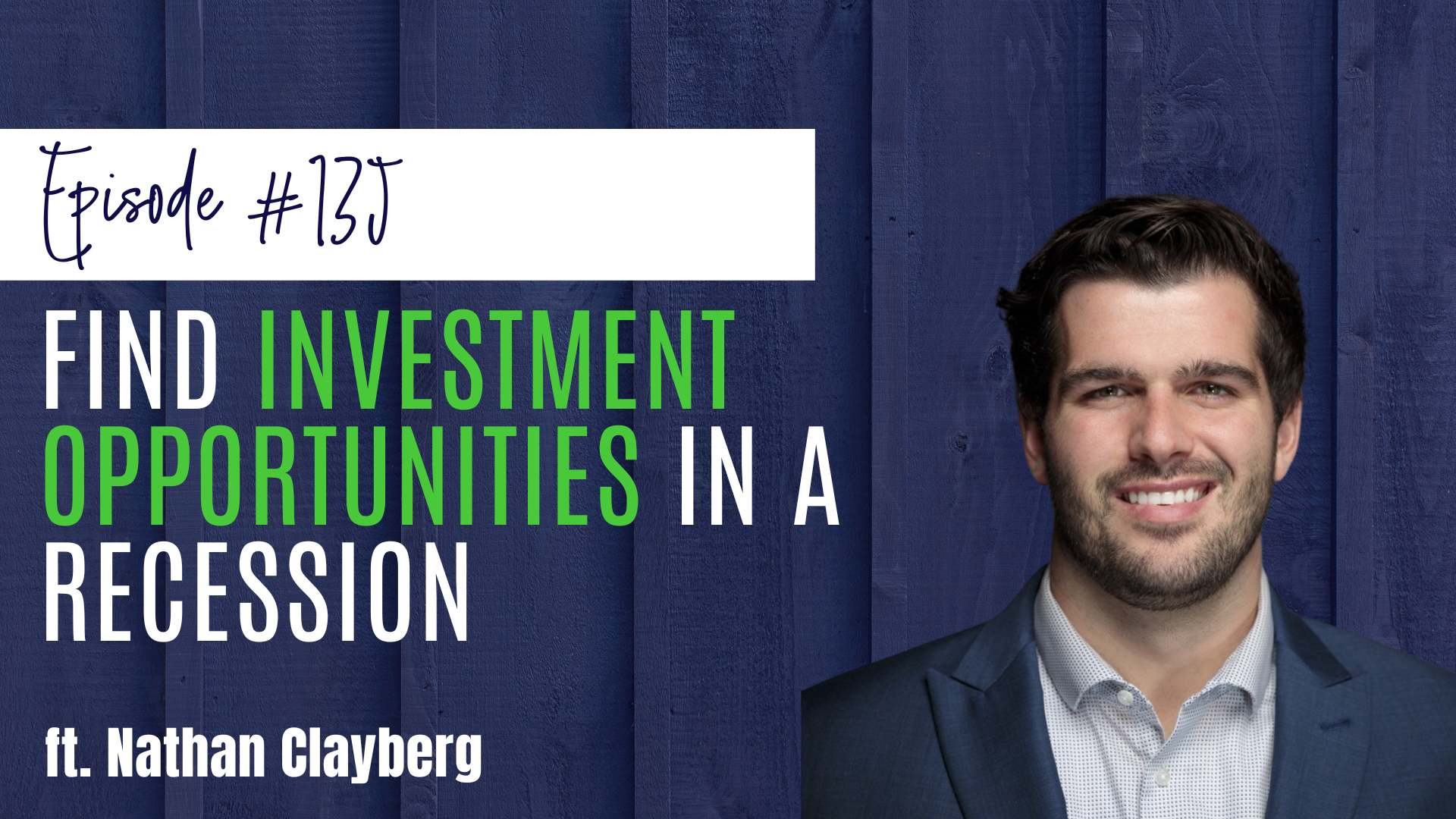 Episode #135
#135 Find Investment Opportunities In A Recession, ft. Dr. Nathan Clayberg
In this episode, Dr. Peter Kim interviews Nathan Clayberg, Assistant Vice President at MLG Capital. MLG Capital is a real estate investment manager with a 35 year track record of delivering attractive, risk-adjusted returns for investors.
In the current real estate market, many investors are looking at it with fear… although this is a time for opportunity. In this episode, we will dial in on where the opportunities are in this current market. 
Join our community at Passive Income Docs Facebook Group by CLICKING HERE. 
3 Min • November 28
Episode Highlights
Now, let's look at what we discussed in this episode:
State of the current market

The value of diversifying across asset classes

Diversified moderate leverage fund

Opportunities in the current market
Episode Breakdown
[3:20]
Nathan explains the state of the current market over the past year. After an adjustment period, there is opportunity emerging.
[4:24]
In the past 35 years, MLG Capital has seen the ebb and flow of the market. For 25 years, MLG focused on individual syndication deals. Following the recession of 2009, MLG pivoted to a fund structure, encouraging diversification across many asset classes and different geographies. Nathan refers to this as a diversified moderate leverage fund.
[6:24]
Peter inquires if MLG sees this a season to manage your funds or do you see it as an opportunistic season. Nathan emphasizes that opportunities are created in times like this. Warren Buffett once said, "Be fearful when others are greedy and be greedy when others are fearful."
[8:14]
Peter asks, why are apartment buildings and office buildings being sold right now at lower prices? Nathan explains how cap rates have been driven lower in the past few years. Now they are seeing these cap rates rise, which will give them a great opportunity to sell these properties in a stabilized world where people will pay more. How much will people pay for the income a property will produce?
[9:24]
Properties that are going up for sale are those who have used high-floating bridge debt. Bridge loans are a short-term loan. As inflation increases rapidly, many buyers cannot pay off the loan as inflation rises as it does not meet the income made from the renters. So, now there are a smaller pool of buyers which gives MLG leverage to purchase. 
[10:47]
The point of maximum opportunity will offer times to buy with investor capital and take advantage of these opportunities. It is important to be educated, prepare to invest, and take action with the time is presents itself to you.
[14:10]
Interested in investing with MLG? Listen to the current offerings with MLG Capital. 
To connect with Nathan Clayberg and MLG Capital, CLICK HERE
We talk in depth about all of this and more in our course–Passive Real Estate Academy. Want to learn everything about investing in real estate with confidence? You can grab your seat right here!