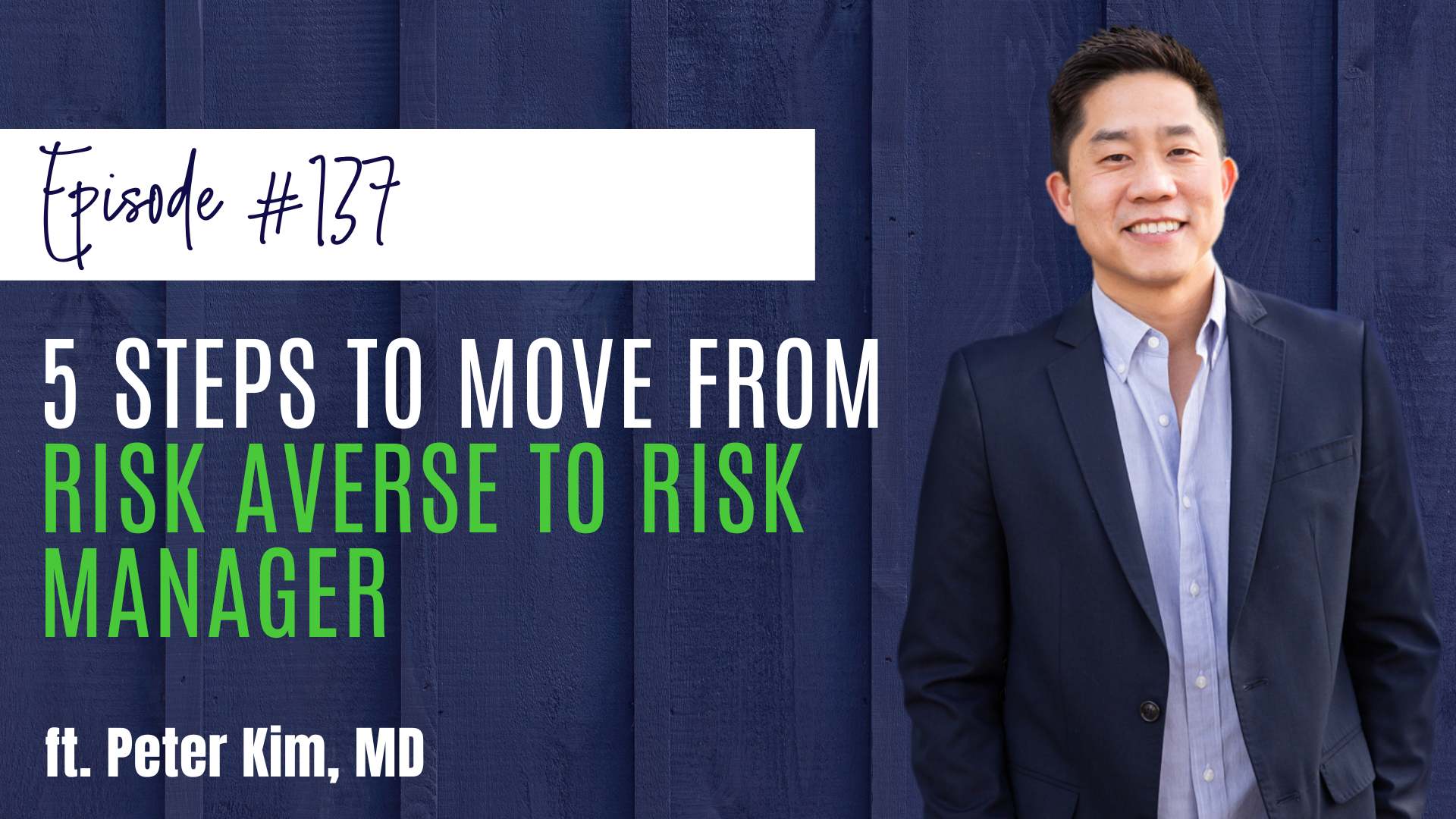 Episode #136
#136 3 Keys to Successfully starting a Business
In this episode, Dr. Peter Kim talks about the three keys to successfully starting a physician-led business and finding the right people that have wisdom that can guide you and share your urgency to start a business.
Join our community at Passive Income Docs Facebook Group by CLICKING HERE. 
3 Min • December 5
Episode Highlights
Now, let's look at what we discussed in this episode:
Three keys to successfully starting a physician-led business

Finding a community of people who shares the same interests

Be crystal clear on why you want to do and wants to achieve – have your vision boards

Be intentional on resources allocation to achieve the results you want
Episode Breakdown
[1:03]
The first step is simple… you just need to get started! Of course, this is easier said than done. There are many questions when you begin the process. Peter recommends beginning with three top priorities. 
Seek advice

Find a community

Ask questions about how others found success. 
Join one of our communities where you can share ideas and find support:
Passive Income Docs
Leverage & Growth Accelerator
[3:08]
The second step that Dr. Kim suggests is… writing your goals and your purpose. Even create a vision board to help you focus and process to ultimately help you take the right actionable steps needed to succeed. Take your ideas and crystalize how it can be useful and achievable. 
Know your why and purpose for pursuing your goals. This will create the motivation behind what you are trying to accomplish.
[4:43]
The third step in successfully starting a business is… keep your eyes on the prize. Routinely, go back and review your goals and vision for your business. When you keep your goals at the top of your mind, you will find solutions that will assist you in achieving where you ultimately want to be. 
Peter emphasizes how important it is to be intentional about how you want to spend your time, energy, or money to help you achieve the results you want. You will thus create momentum.
[5:56]
Unfortunately, sometimes you will feel unmotivated to get things done, or you are not getting the results you are aiming for. These are the moments where you go back to step 1… the community that you have placed around you.
[6:26]
Are you looking for a community to encourage you as you begin, or want to accelerate your business to the next level? Then join thousands of physicians who share the same journey of creating their ideal lives through multiple streams of income by joining Leverage and Growth Accelerators in the spring, or join us in our Facebook communities such as Passive Income Docs and Passive Income MD.
Are you ready to model successful people and start growing your income streams? Learn more about the free LEVERAGE & GROWTH SUMMIT.