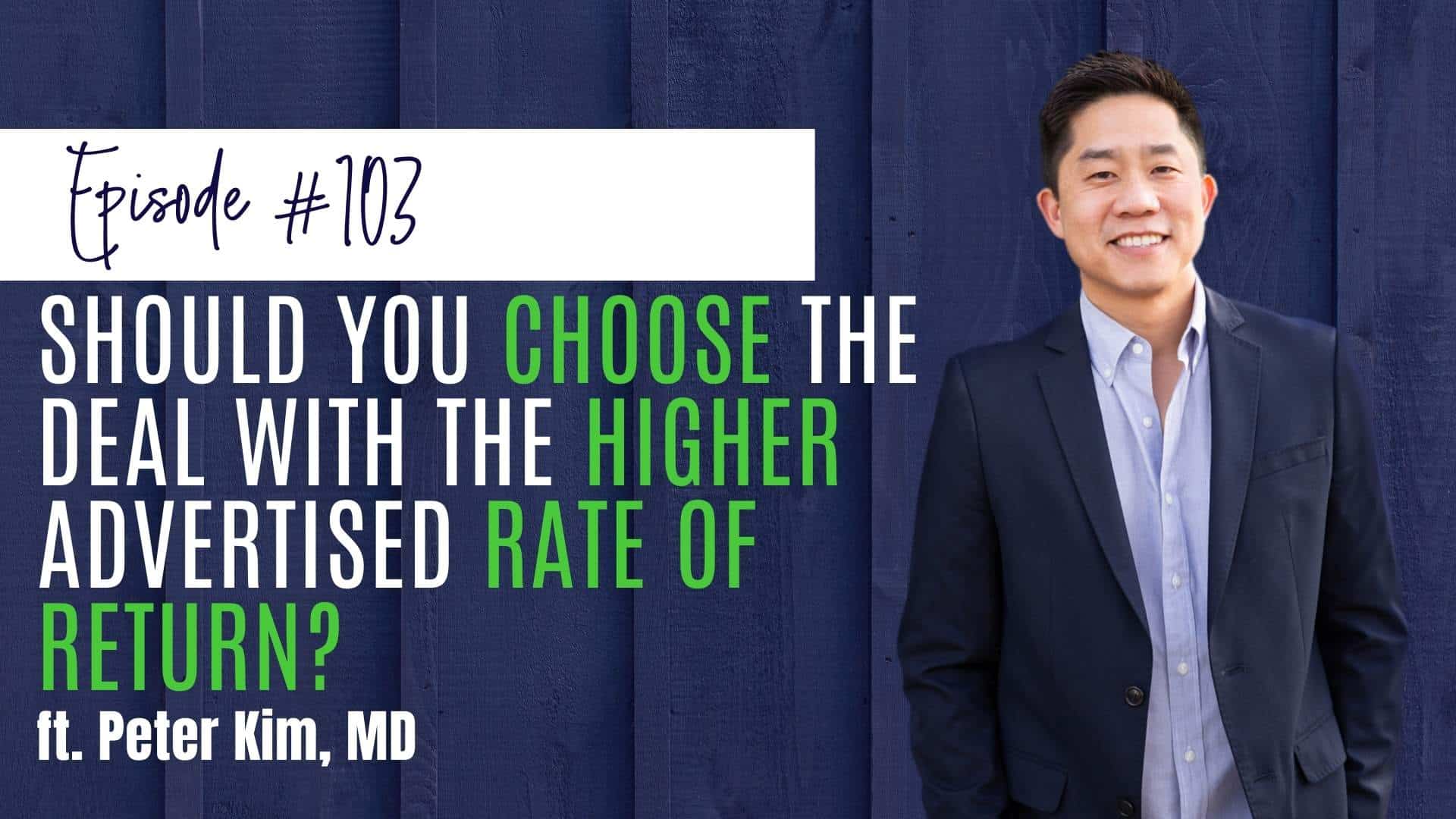 Episode #103
#103 Should You Choose The Deal With The Higher Advertised Rate Of Return
The bottom line is this: do not choose one investment over another simply because it advertises a higher rate of return.
13 Min • April 18
Episode Highlights
The bottom line is this: do not choose one investment over another simply because it advertises a higher rate of return.
I've been guilty of precisely this mistake on many occasions, and suffice it to say, it's gotten me into trouble.
In this podcast, I will define the two main types of returns you'll usually see advertised in real estate deals: Internal Rate of Return (IRR) and Equity Multiple (EM).  Both these metrics are important to use when determining if you should invest and how they match your personal goal. I will also discuss the risk and the assumptions of manipulation.  
---

Are you thinking about investing in passive real estate investments?
Have you tried investing in the past, but you weren't confident in making good decisions in real estate, syndications of funds?
We have a resource for you! 
Passive Real Estate Academy is a 4-Week course where you will learn to invest in real estate confidently. We open up the course twice a year; the waitlist is filling up.  
The course will give you confidence, teach you to understand the process of due diligence, provide you with opportunities while connecting you to a like-minded community that has the education, and will share resources to vet deals together. 
Interested?
Go to >> passiverealestateacademy.com
Now, let's look at what we discussed in this episode:
Define Internal Rate of Return (IRR)

Define Equity Multiple (EM)

Discuss the Risk

The Assumptions of Manipulations

Questions to ask when you are working at your due diligence
Episode Breakdown
[2:19]
The Internal Rate of Return (IRR) is the return on investment. This calculation considers when and how much you will get back, considering all the variables of time, value, and money. 
[3:15]
Equity Multiple (EM) is the cumulative distributive return. This is the total amount returned to you over the life of the investment, divided by the amount you originally invested.   
[4:21]
Risk can be summed up with this simple question: what are the expected return's chances to become a reality? The truth is this, the higher the advertised rate of return; the more risk is likely associated with the deal. Well, that's what you should probably initially assume and look for why the deal makes sense. 
[6:58]
You'll be presented with several metrics whenever you see a pro forma or deck (the investment proposal). Two of the metrics you'll see are the equity multiple and the internal rate of return.
[10:22]
Peter closes this podcast by sharing his own investing experience before understanding the value of due diligence. Making an intelligent decision beyond what the advertised deals are demands that you do your research: 

Who is running the deal?

Who are the sponsors that are running the business plan?

How are they making and manipulating their numbers?

Do they tend to be conservative or aggressive?

What is their track record?

Ask them what have you predicted in the past and what have you

ultimately gotten for your investors on these deals?

Does this deal fit your personal investment goals?
The bottom line here is that you will be presented with different metrics for the potential return on your investment. Sponsors can easily manipulate the metrics to appear better than they are.
We want to hear from you….
What is your story of studying the metrics to make a well-informed investment decision?
Leave a comment below!
Join the Passive Real Estate Academy & Community
Subscribe & Review on iTunes
Hey there – are you subscribed to my podcast?
Click here to subscribe to iTunes! If you aren't, please show your support of the show by doing so now. I don't want you to miss a beat, so if you're not subscribed, there's a good chance you'll miss out on those.
If you're one of our super special listeners, I would be appreciative if you also left me a review on iTunes. Those reviews help other people find my podcast. Why not spread the insight to help other physicians and professionals on their passive income journey? Just click here to review, select "Ratings and Reviews" and "Write a Review," and let me know why you enjoy the show so much. Thank you!
Other Ways To Enjoy This Post:
Download a Transcript (coming soon!)  
Download on iTunes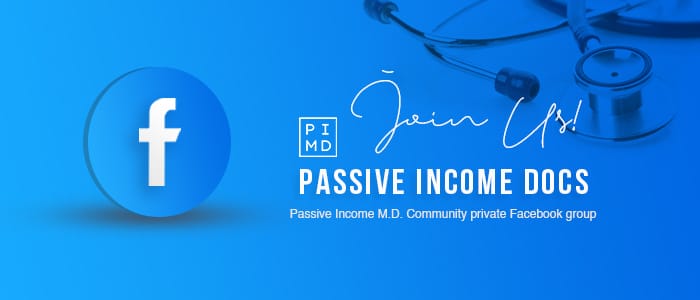 ---