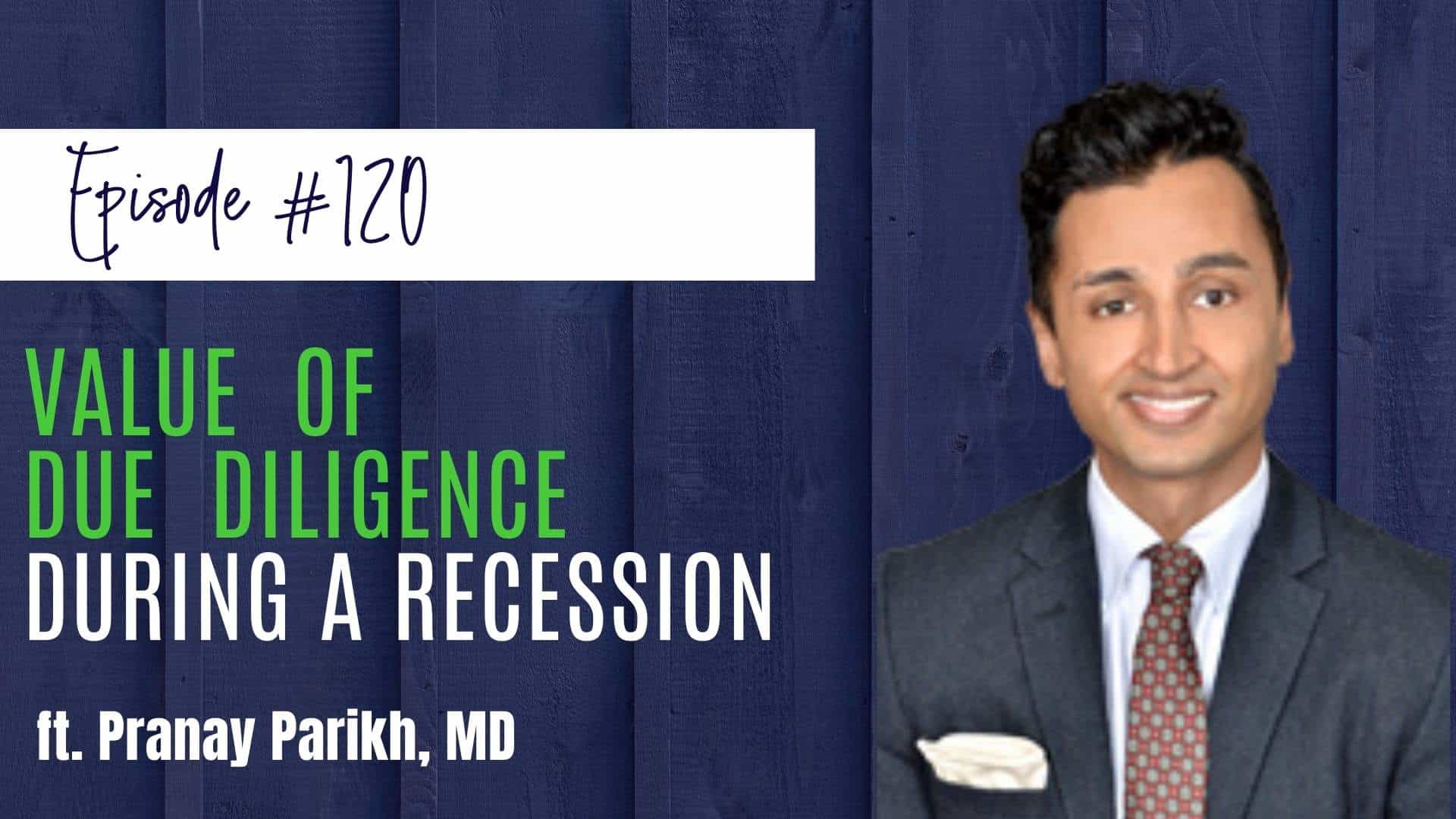 Episode #120
#120 Value Of Due Diligence During A Recession, ft. Dr. Pranay Parikh
In this episode, Dr. Peter Kim interviews his good friend, Dr. Pranay Parikh. Pranay is a hospitalist and has experience with active and passive investing. Dr. Parikh is a partner in the Ascent Equity Group and is the co-founder of Passive Real Estate Academy that helps others begin their journey towards financial freedom through passive real estate.  
23 Min • August 15
Episode Highlights
Peter and Pranay dive into the importance of doing due-diligence, focusing on how to move through the current market challenges, and what to look for in a deal during a recession. 
To connect with Dr. Pranay Parikh or for more information, go to the Ascent Equity Group >>> https://ascentequitygroup.com/
---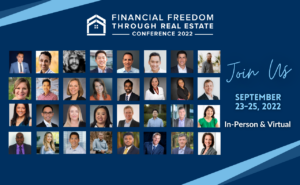 The Financial Freedom Through Real Estate Conference (PIMDCON 2022) is a curated, high-yield event designed specifically for physicians and high-income professionals. 
PIMDCON 2022 will give you the strategies you need to invest with confidence from people who have already done it themselves! You will have access to Real Estate Strategies By Doctors For Doctors.  
Here's what Dr. Pranay Parikh had to say about PIMDCON…
"We have done virtual events. Although, nothing beats the excitement and enthusiasm that you get by meeting "in-person."
I have found that by going to just one conference, meeting others who are in a similar place as me, I leave energized to take on my next big thing."  
It will be fun… especially since this is the first time that we will gather in years!"
You don't want to miss it!
The conference will also provide wisdom and insight into navigating real estate investing in today's volatile environment. Seats are limited!
September 23rd – 25th, 2022 in Los Angeles, CA
Now, let's look at what we discussed in this episode:
Ascent Equity Group

The value of Due-Diligence

Questions for the sponsor

What to look for in a deal during a recession

How a deal ends
Episode Breakdown
[2:17]
Ascent Equity Group works towards finding the best deals for their clients by going to the table with sponsors who have 30plus years of experience. With investors ready, they can negotiate the best terms for their clients. 
[3:22]
In the current market, due-diligence is important for two primary reasons: 
Rising interest rates

Ever increasing Inflation
[4:53]
Peter asks "With rising interest rates, increasing inflation, and the stock market tanking… why is real estate a good investment as an asset class?"  It's good to invest in a necessity, such as housing. Ascent Equity focusing on Class B rentals. After securing the property, renovations and a slight increase in rent… they feel like everyone wins.
[5:56]
During a bear market, if you are getting a 5% return in investments in Class B rentals… you're winning! For example, compared to sub-prime mortgages in 2008, where new home owners became renters again in a few years… Class B multi-family units are recession proof.
[11:29]
The profit split is a primary indicator of how a sponsor values their investors. No two syndications are alike, so the profit split will vary per the type of investment, hold period, and the risks involved. There are two types of profit-sharing: Straight Split, Preferred Return or Waterfall Structure.
[7:31]
During a recession, the focus is not necessarily on making money… but not losing money. Warren Buffett once said, "not losing money is the first rule of investing." It's all about Risk Mitigation, how to get the highest return with the lowest amount of risk.

Begin with the sponsor… 
Who is the sponsor? What is their track record? 

Have they been through a recession? What was their experience?

What is their reputation with other investors? 

How do they communicate and stay in a relationship with the investor?
[10:42]
There are decent deals in the market right now, in spite of the rising interest rates, increased inflation, and possible recession. 
What to look for in a deal…
Has their business plan changed for their current market?  

How is the sponsor working with increased interest rates?  

How are they now covering their debt-service ratio? How are they mitigating this? Are they securing different types of loans from lending companies? 

Debt is not the enemy. Do they have good debt relationships? Do they use fixed debt?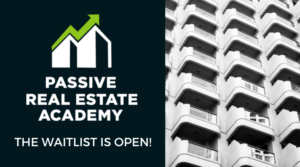 We talk in depth about all of this and more in our course – Passive Real Estate Academy. Want to learn everything about investing in real estate with confidence? You can grab your seat right here!
[13:18]
Dr. Parikh describes the process of deals ending after renovations and filling units to 95% occupancy. Then the multi-family unit would sell to a bigger investment firm. 
[15:36]
People are looking for a safe place to invest. Multi-family units are‌ a great place to invest in passive income.  

To connect with Dr. Pranay Parikh or for more information, go to the Ascent Equity Group >>> https://ascentequitygroup.com/
Subscribe & Review on iTunes
Hey there – are you subscribed to my podcast?
Click here to subscribe to iTunes! If you aren't, please show your support of the show by doing so now. I don't want you to miss a beat, so if you're not subscribed, there's a good chance you'll miss out on those.
If you're one of our super special listeners, I would be appreciative if you also left me a review on iTunes. Those reviews help other people find my podcast. Why not spread the insight to help other physicians and professionals on their passive income journey? Just click here to review, select "Ratings and Reviews" and "Write a Review," and let me know why you enjoy the show so much. Thank you!
Other Ways To Enjoy This Post:
Download a Transcript (coming soon!)  
Download on iTunes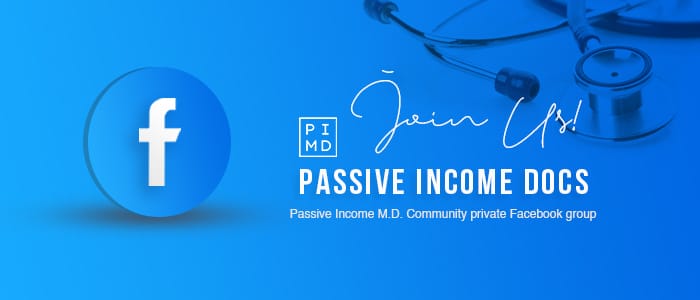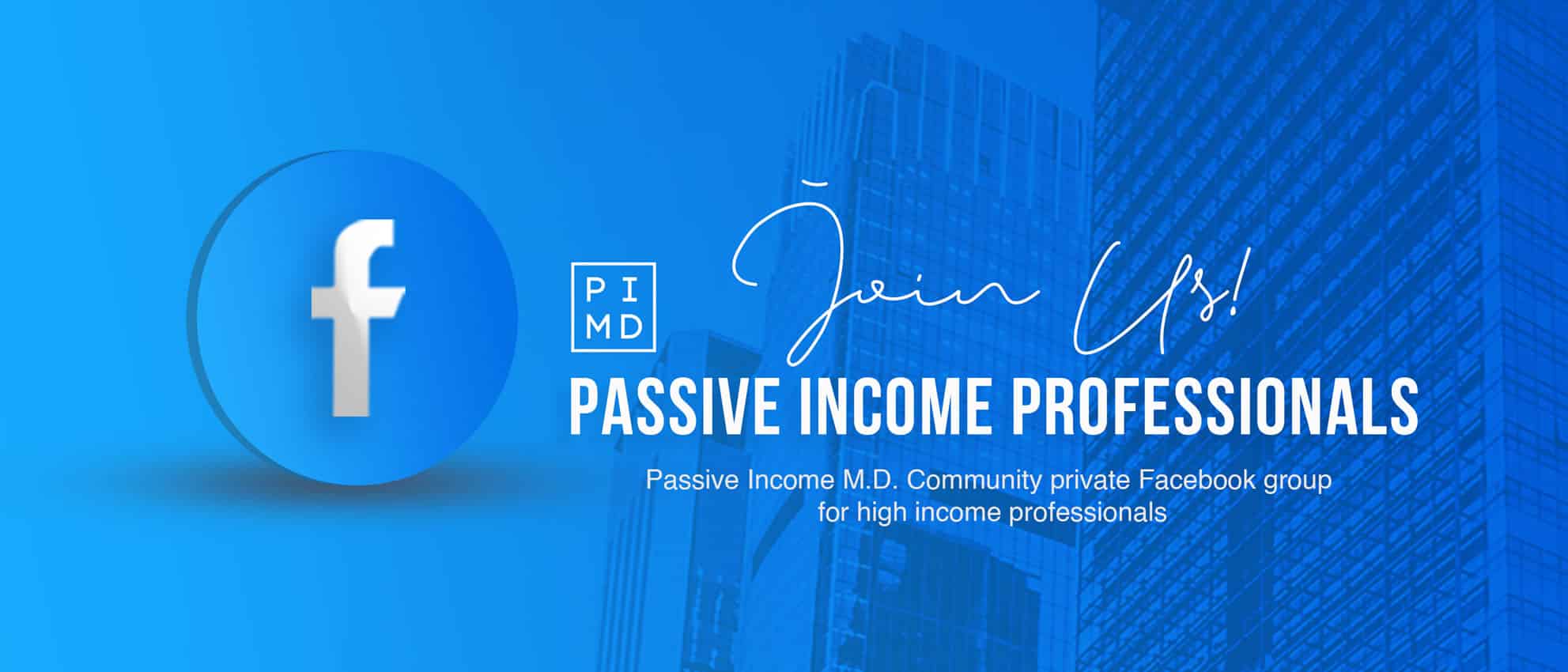 ---