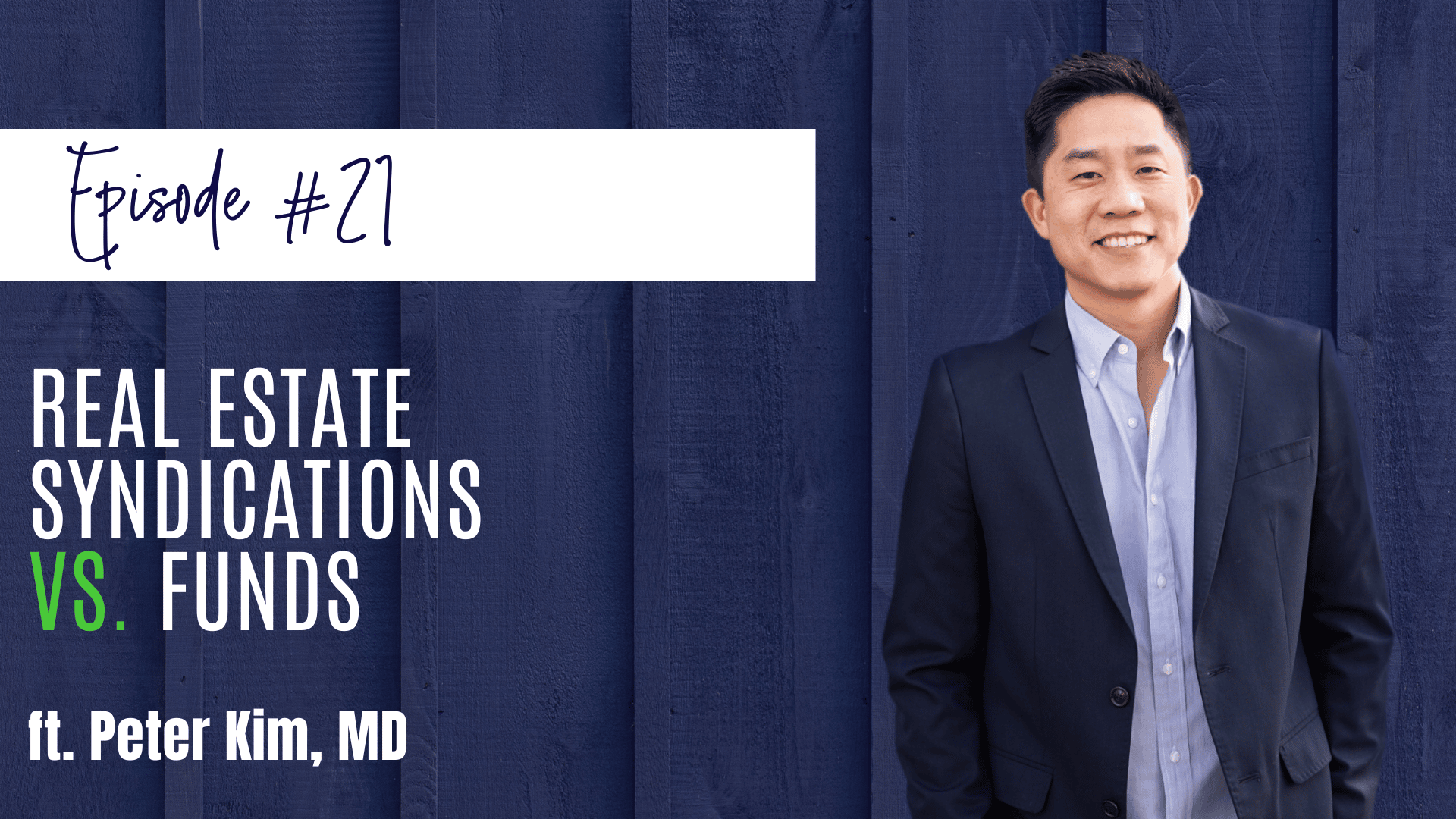 #21: Real Estate Syndications vs Funds
July 20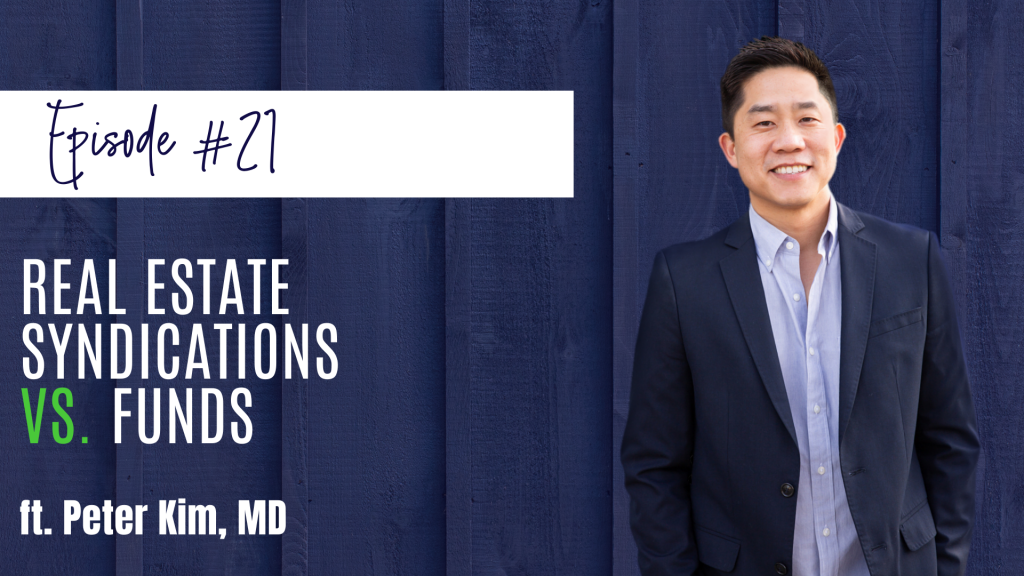 In today's episode, we'll look at passive real estate investment options. If you had to choose between a real estate syndication or a real estate fund-which one should you choose? The answer will ultimately depend on what your goals are.
As usual, there are pros and cons to each of these choices on the surface. However, they actually have more similarities than differences. Taking a look at them side by side may help you make a decision about which one will work better for you.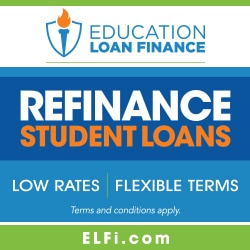 We'll also discuss my very first investment, which was an apartment building close to where I lived. It was syndication for $25,000. The complex had approximately 27 units. I followed through on due diligence to the best of my ability.
That investment has worked out well for me. I still get distributions on a quarterly basis, and all my capital has been returned. If you're interested in having a similar real estate investment success, check out the Passive Real Estate Academy course!
Now, let's look at five things you'll learn about Real Estate Syndications vs Funds!
What is a real estate fund?

What is a real estate syndication?

A peek into my very first investment!

How do a real estate fund and syndication differ?

We'll compare them side by side.
Here's a breakdown of how this episode unfolds…
There are pretty pros and cons to each on the surface, they actually have more similarities than differences. We're going to jump into that. I think ultimately you have to figure out what works best for you. You need to figure out your goals, and then see what works the best for you.
What is a real estate syndication? I've talked about a great length on my blog, but I'll share that again with you. Essentially, it is the pooling of capital from multiple investors to invest in a single real estate opportunity.
As a silent investor, like you or me, we're able to invest some capital and own a share of that apartment building. For example, my very first investment in syndication was for $25,000. It was an investment in an apartment building kind of close to me. I'm trying to remember the exact number of units. I think it was 27 units, and I was able to buy a share of $25,000. I did my due diligence the best I could.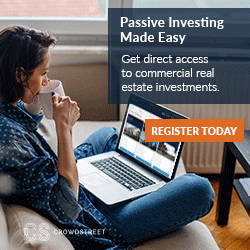 One easy way to think about it as syndication, you own one particular company or a stock. When you invest in a mutual fund, you own a basket of stocks. The same thing happens with real estate funds. You invest in this fund and make a capital investment. They go out and buy a bunch of apartment buildings under that umbrella with those funds. That's what's known as an equity real estate fund or real estate equity fund.
It takes time to learn how to vet the sponsor. Obviously, we talk about it quite a bit on my blog. We talk about it in our Facebook group. Many people have asked about it, which is why we created the Passive Real Estate Academy course.
If you liked this episode, here's another you'd love, too! Maximizing Your Potential to Create Multiple Income Streams ft. Vikram Raya, MD
Subscribe & Review in iTunes
Hey there – are you subscribed to my podcast? If you aren't, please show your support of the show by doing so now. I don't want you to miss a beat, so if you're not subscribed, there's a good chance you'll miss out on those. Click here to subscribe to iTunes!
If you're one of our super special followers, I would be really appreciative if you also left me a review over on iTunes. Those reviews help other people find my podcast. Why not spread the insight to help other physicians and professionals on their passive income journey? Just click here to review, select "Ratings and Reviews" and "Write a Review" and let me know why you enjoy the show so much. Thank you!
OTHER WAYS TO ENJOY THIS POST:
Download a Transcript (coming soon!)
Download on iTunes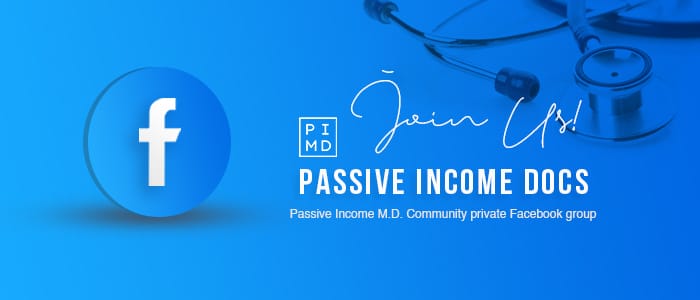 ---

---
---