#23: What's Better – a Debt or Equity Deal?
August 3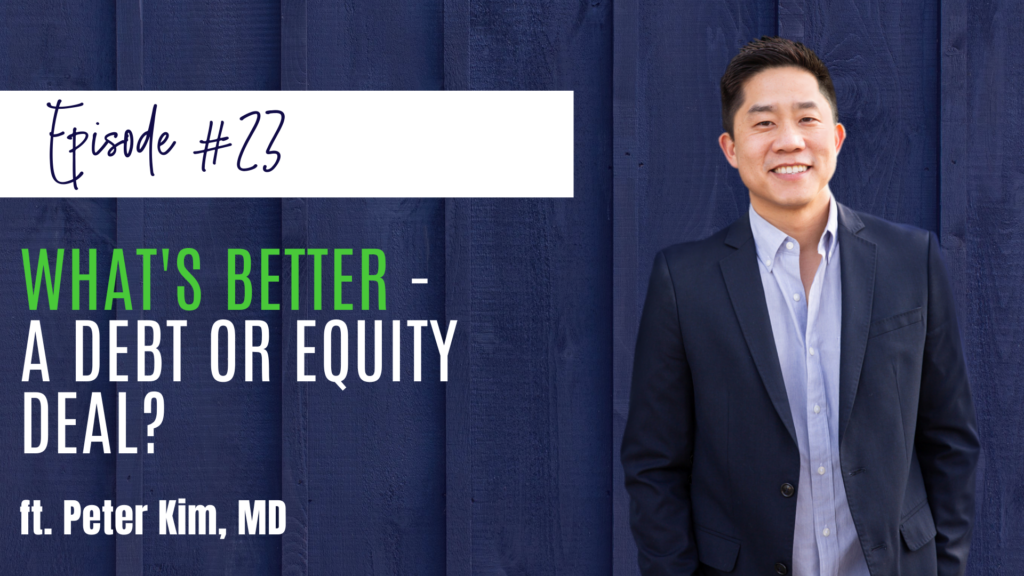 For those of you who don't know where to start when you're offered a deal around investing in passive or private real estate, today's show is for you. I'm talking about syndications or funds. It's all about learning to do the proper due diligence when deciding which one is for the best choice for your situation.
One of the first questions you should ask is it a debt or equity deal? I've invested in both and would like to give you some insight into each one of them. In fact, in addition to today's podcast, we've built a course that will allow you to confidently invest in these real estate deals. You can check it out at passiverealestateacademy.com
It will help you to understand what you need to invest in, and what to avoid. You will have an entire community that you can turn to when you need support. Plus, you will have access to exclusive vetted deals.
Join us as we learn which is better – a debt or equity deal?
Now, let's look at five things about Debt or Equity Deals.
What is the difference between individual debt deals and debt funds?
We look at the downside of investing in debt.
Investing for ultimate diversification.
Real estate tax shelters.
What is an equity deal?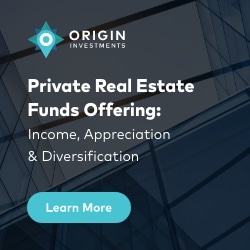 Here's a breakdown of how this episode unfolds…
You are essentially a partner in the deal. You might be a smaller partner, a limited partner, and you're not what's called the general partner which are the people that are actually running the deal.
There's something called depreciation when you buy a rental property. I've talked about it before, when you buy a rental property, the government basically states that the building itself and all of the things inside of it have a shelf life. Over time, they're going to depreciate or devalue. You're able to deduct that yearly or whatever it might be on your taxes.
Some people like to be those longer deals, so they don't have to constantly look for new deals. But for some people, they know that their money is going to be tied up for that long, three, seven or 10 years. They don't like that. They'd rather do some of these debt deals where they know that their money is going to be held only for six months, 12 months, or 18 months.
Should I be investing in these equity opportunities in retirement accounts, and as I mentioned, a lot of people like to do that with these debt opportunities, debt deals or debt funds because they don't have to pay those capital gains taxes and can defer those and continue to turn those deals over and get tax-deferred gains.
I try to be smart about it. Again, most of the time I try to put the debt inside retirement accounts and leave the equity deals out. Sometimes I do invest in debt outside retirement accounts. I'm mixing and matching to ultimately try to get the cash flow that I desire on a monthly basis.
And, if you haven't done so already, let me know what you thought of this episode in one of our Facebook groups: Passive Income Docs or Passive Income Professionals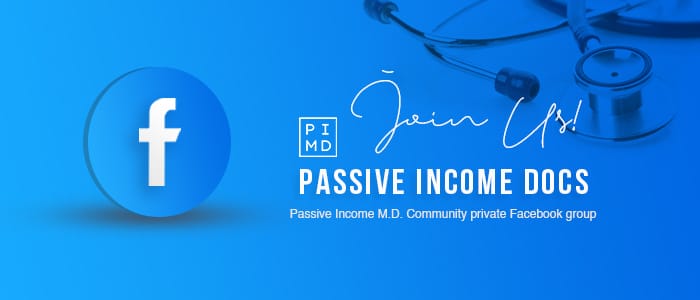 Subscribe & Review in iTunes
Hey there – are you subscribed to my podcast? If you aren't, please show your support of the show by doing so now. I don't want you to miss a beat, so if you're not subscribed, there's a good chance you'll miss out on those. Click here to subscribe to iTunes!
If you're one of our super special followers, I would be really appreciative if you also left me a review over on iTunes. Those reviews help other people find my podcast. Why not spread the insight to help other physicians and professionals on their passive income journey? Just click here to review, select "Ratings and Reviews" and "Write a Review" and let me know why you enjoy the show so much. Thank you!
OTHER WAYS TO ENJOY THIS POST:
Download a Transcript (coming soon!)
Download on iTunes