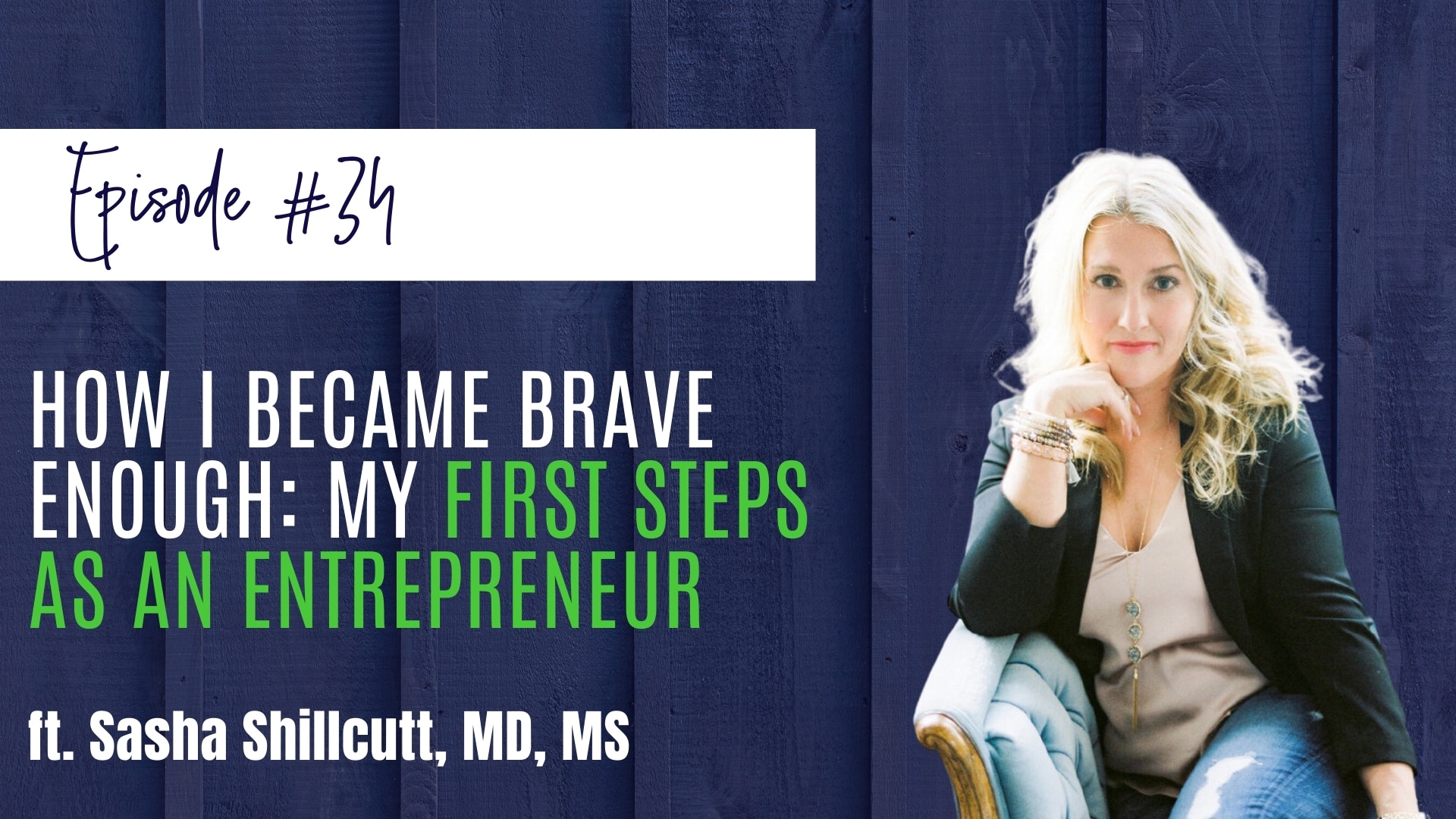 #34: How I Became Brave Enough: My First Steps as an Entrepreneur feat. Sasha Shillcutt, MD, MS
November 17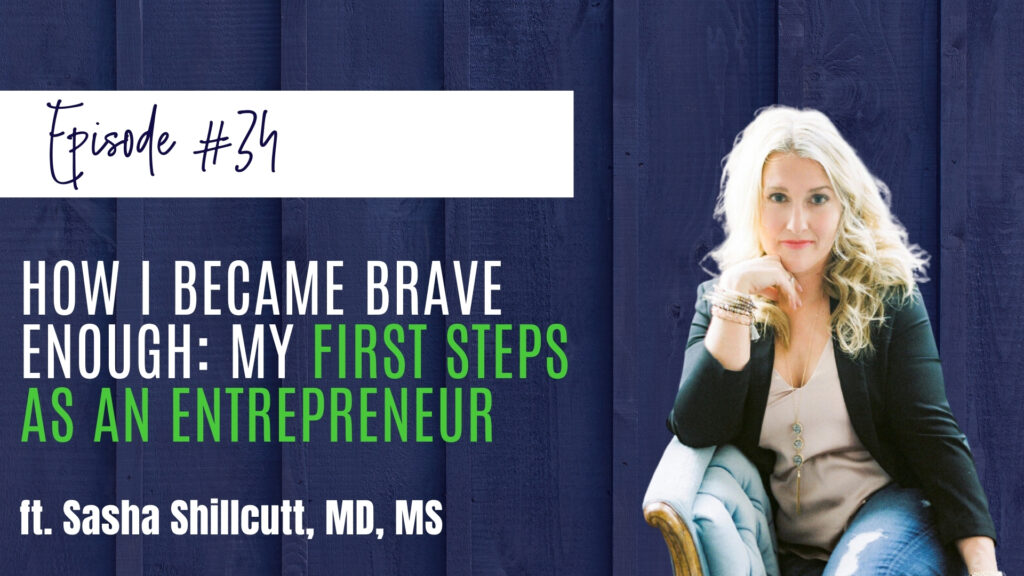 Dr. Sasha Shillcutt is the CEO & Founder of Brave Enough, a company that empowers and teaches professional women to lead. She is a well published researcher in cardiac anesthesiology and gender equity, author, and international speaker.
In 2016, she was awarded the national American Medical Association's Women Physicians Inspiring Physician Award by her peers. Her greatest passion is teaching women how to invest in their own professional and personal development.
She speaks frequently to executives and leaders on the topics of professional resilience and gender equity. Her TEDx talk titled Resilience: The Art of Failing Forward has been viewed by thousands of people. Her writing has been published in both the New England Journal of Medicine and JAMA. She leads conferences and retreats for professional women through her organization, Brave Enough. Her first book, Between Grit and Grace: The Art of Being Feminine and Formidable, was published February 2020.
Now, let's look at five things that we discussed in this episode:
How she started her business
Why she started her community
How being a physician helped her with her business
Sasha's number one advice
Her book, Between Grit and Grace
Here's a breakdown of how this episode unfolds…
[11:36]
I am going to self invest into this pilot conference and see how it works.
[12:57]
If I see a problem, I'm trying to answer that with a solution that allows me to help women
[16:40]
I worked really hard at it. It's something that I'm passionate about, so a part of it doesn't feel like work because I love it. So it's easier to do.
And, if you haven't done so already, let me know what you thought of this episode in one of our Facebook groups: Passive Income Docs or Passive Income Professionals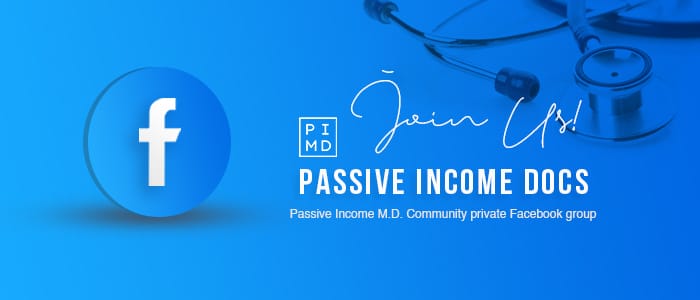 Subscribe & Review in iTunes
Hey there – are you subscribed to my podcast? If you aren't, please show your support of the show by doing so now. I don't want you to miss a beat, so if you're not subscribed, there's a good chance you'll miss out on those. Click here to subscribe to iTunes!
If you're one of our super special followers, I would be really appreciative if you also left me a review over on iTunes. Those reviews help other people find my podcast. Why not spread the insight to help other physicians and professionals on their passive income journey? Just click here to review, select "Ratings and Reviews" and "Write a Review" and let me know why you enjoy the show so much. Thank you!
OTHER WAYS TO ENJOY THIS POST:
Download a Transcript (coming soon!)
Download on iTunes