#43: Different Types of Real Estate Funds feat. Nathan Clayberg
February 1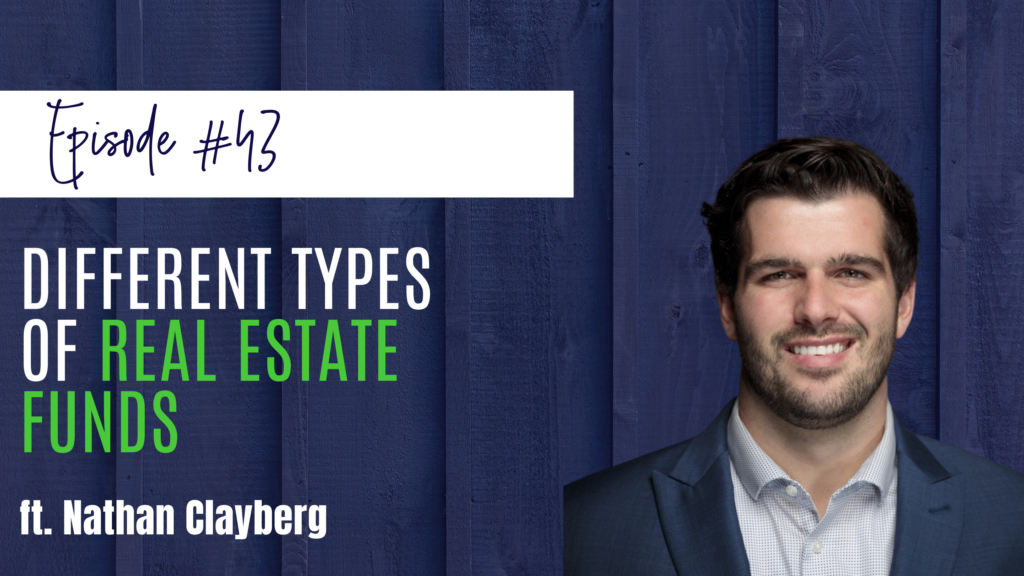 Nathan Clayberg is the Assistant Vice President at MLG Capital. As a bit of background, MLG Capital is a private real estate firm that has been in the industry for over 30 years. Across all investments made in that time, they've averaged a 2.3x multiple on an average hold period of approximately 6.5 years. Fund IV, their current offering, is a $200M Fund that seeks diversification across a basket of 25-30 smart real estate deals, targeting net returns to investors of 12-16%.
Now, let's look at four things that we discussed in this episode:
Pros and cons in investment funds
What is a value add strategy
Two fund investment options
What is UBTI
Here's a breakdown of how this episode unfolds…
[13:02]
What we did is we inserted a private subsidiary REIT entity between the investments and the investors and really this REIT just flows cash through it but it reclassifies the income that you are realizing from passive rental income to dividend income.
[22:03]
Long term, if we can get into value product at a good price and just spruce it up a little bit and make it feel like the newer, nicer product but at a price point that's more reasonable for most renters, we think it's a really attractive investment overall
And, if you haven't done so already, let me know what you thought of this episode in one of our Facebook groups: Passive Income Docs or Passive Income Professionals
Subscribe & Review in iTunes
Hey there – are you subscribed to my podcast? If you aren't, please show your support of the show by doing so now. I don't want you to miss a beat, so if you're not subscribed, there's a good chance you'll miss out on those. Click here to subscribe to iTunes!
If you're one of our super special followers, I would be really appreciative if you also left me a review over on iTunes. Those reviews help other people find my podcast. Why not spread the insight to help other physicians and professionals on their passive income journey? Just click here to review, select "Ratings and Reviews" and "Write a Review" and let me know why you enjoy the show so much. Thank you!
OTHER WAYS TO ENJOY THIS POST:
Download a Transcript (coming soon!)
Download on iTunes
Join the Passive Income Docs Facebook Group
Join the Passive Income Professionals Facebook Group