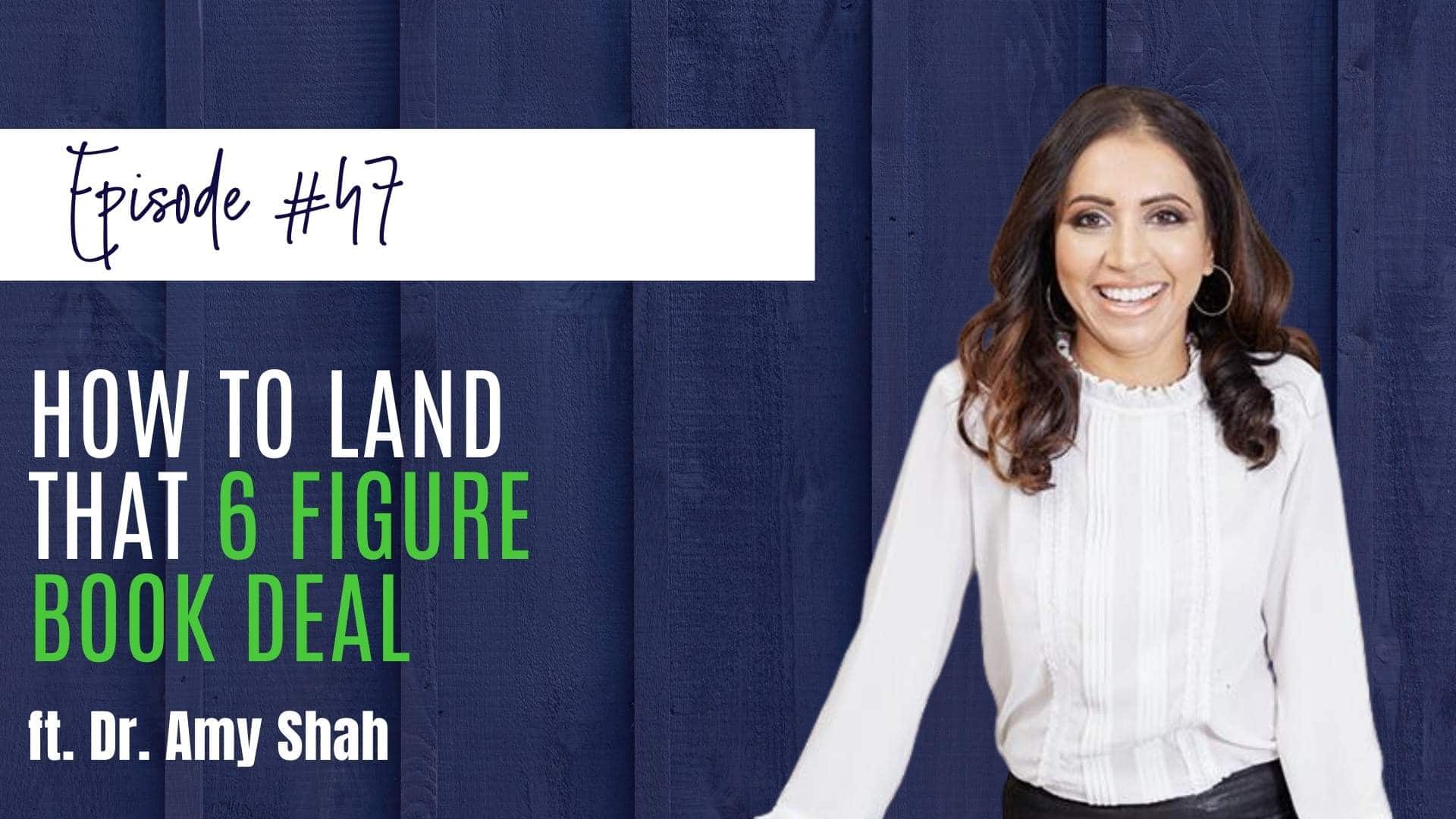 Episode #47
#47 How to Land that 6 Figure Book Deal, ft. Dr. Amy Shah
Interested in writing a book or getting a book deal?
28 Min • March 9
Episode Highlights
Interested in writing a book or getting a book deal?
Our guest this week is Dr. Amy Shah, she's at the Leverage and Growth Summit last year, a double board-certified MD and the published author of I'm so Effing Tired. There's a lot happened in her life since then and we're gonna talk about how she got a 6- Figure Book Deal.
Now, let's look at two things that we discussed in this episode:
Leverage and Growth Summit 2021
How to get a 6 Figure Book Deal. What they are looking for?
Episode Breakdown
[6:10]
The journey that I had getting myself out of burnout, I wrote it down… I lived it, I made a ton of mistakes, and basically, I put in the book the things that actually work.
[13:49]
They are basically betting on you to sell a certain number of books. And If you don't, you don't. You don't have to pay it back. But if you do and you outperformed that, it puts you into a position to get double or triple the advance next time.
[15:41]
They are looking for people with great credentials…
[26:52]
Just do it. Don't be scared. So go for it.
Do you want to take control of your professional life and make multiple streams of income? Registration for the Leverage and Growth Summit For Physicians 2021 is now open! Learn more.
And, if you haven't done so already, let me know what you thought of this episode in one of our Facebook groups: Passive Income Docs or Passive Income Professionals
Subscribe & Review in iTunes
Hey there – are you subscribed to my podcast? If you aren't, please show your support of the show by doing so now. I don't want you to miss a beat, so if you're not subscribed, there's a good chance you'll miss out on those. Click here to subscribe to iTunes!
If you're one of our super special followers, I would be really appreciative if you also left me a review over on iTunes. Those reviews help other people find my podcast. Why not spread the insight to help other physicians and professionals on their passive income journey? Just click here to review, select "Ratings and Reviews" and "Write a Review" and let me know why you enjoy the show so much. Thank you!
OTHER WAYS TO ENJOY THIS POST:
Download a Transcript (coming soon!)  
Download on iTunes 
Join the Passive Income Docs Facebook Group
Join the Passive Income Professionals Facebook Group