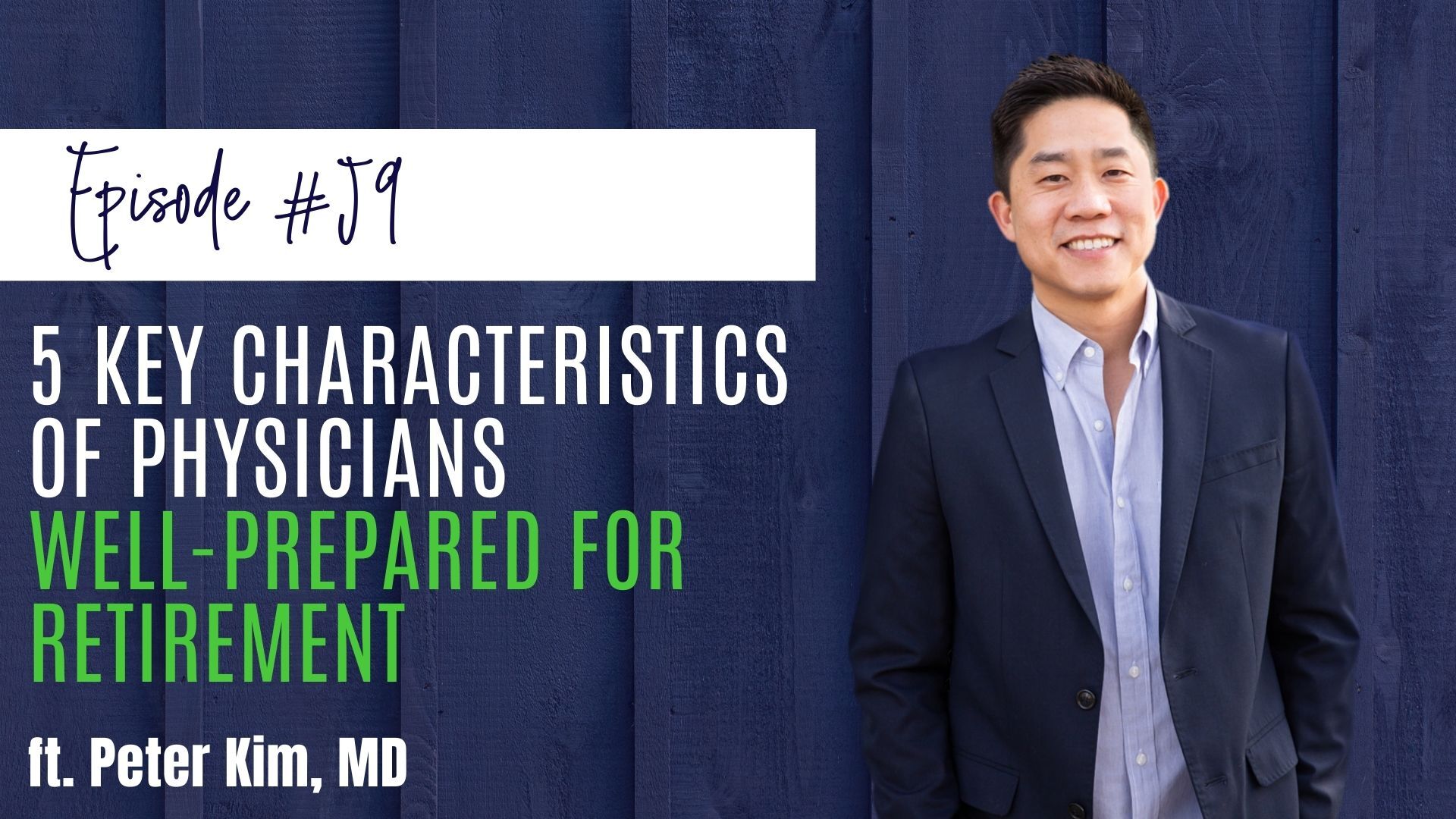 Episode #59
#59 5 Key Characteristics of Physicians Well-Prepared for Retirement
This week, we're going to continue talking about retirement.
12 Min • June 14
Episode Highlights
This week, we're going to continue talking about retirement. Most would agree to feeling at least a little unprepared when it comes to retirement, while some even see retirement as a huge source of stress. So what does it take to truly feel confident in the idea of living out our retirement years in comfort? The AMA insurance company puts out reports every couple of years regarding retirement and physicians well-prepared for it. There are a lot of interesting things we can pull from this report, in this episode I'll discuss a few of those things that I feel are important to note. 
Now, let's look at what we discussed in this episode:
The five most important characteristics of well-prepared physicians. 

Why I don't think retirement should be seen as something stressful. 
Episode Breakdown
[3:00]
Who it's important you become confident you are doing the right things to prepare for retirement when it comes. 
[4:20]
The group of physicians who do not put in any effort into financial knowledge as it relates to retirement, and what sets you apart from them. 
[8:10]
What you should be intentional about regarding your plan for retirement as it relates to your family and loved ones left behind when you pass. 
Subscribe & Review in iTunes
Hey there – are you subscribed to my podcast? If you aren't, please show your support of the show by doing so now. I don't want you to miss a beat, so if you're not subscribed, there's a good chance you'll miss out on those. Click here to subscribe to iTunes!
If you're one of our super special listeners, I would be really appreciative if you also left me a review over on iTunes. Those reviews help other people find my podcast. Why not spread the insight to help other physicians and professionals on their passive income journey? Just click here to review, select "Ratings and Reviews" and "Write a Review" and let me know why you enjoy the show so much. Thank you!
OTHER WAYS TO ENJOY THIS POST:
Download a Transcript (coming soon!)  
Download on iTunes 
Join the Passive Income Docs Facebook Group
Join the Passive Income Professionals Facebook Group
---