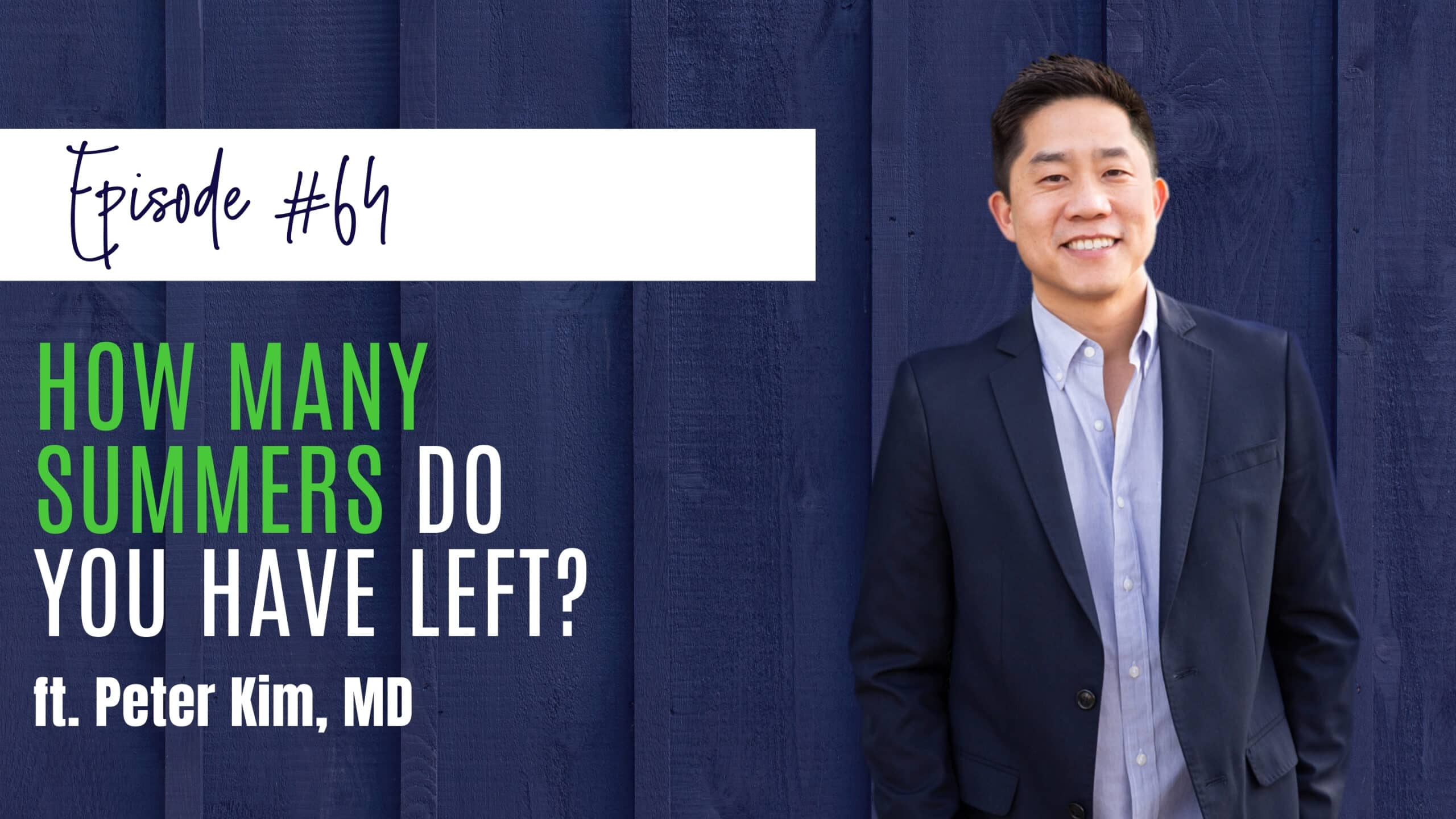 Episode #64
#64: How Many Summers Do You Have Left?
Have you ever asked yourself how many summers you have left?
12 Min • July 19
Episode Highlights
Have you ever asked yourself how many summers you have left?
A colleague said something that has really stuck with me. He said, "I don't have too many summers left, so…" I did a little more thinking, and determined that there are a few major ways to make the most of the time I have.
So how many summers do you have left? And how are you going to make the most of your summer?
Now, let's look at what we discussed in this episode:
How many summers I have left
Ways that I can make the most of the time that I have
My definitive goals for my family life and career
Episode Breakdown
[5:01]
I made a decision that if something doesn't add value to my life in some way, I'm not going to waste any more of what I consider my most precious resource on it – TIME.
[6:03]
The more specific you get and the more you'd write things down in specificity, you probably heard of the SMART goals. It's a framework for you to set goals. It allows you to be really specific and measurable and really kind of put the time down and put ways that you can really set achievable goals.
Subscribe & Review in iTunes
Hey there – are you subscribed to my podcast? If you aren't, please show your support of the show by doing so now. I don't want you to miss a beat, so if you're not subscribed, there's a good chance you'll miss out on those. Click here to subscribe to iTunes!
If you're one of our super special listeners, I would be really appreciative if you also left me a review over on iTunes. Those reviews help other people find my podcast. Why not spread the insight to help other physicians and professionals on their passive income journey? Just click here to review, select "Ratings and Reviews" and "Write a Review" and let me know why you enjoy the show so much. Thank you!
OTHER WAYS TO ENJOY THIS POST:
Download a Transcript (coming soon!)  
Download on iTunes 
Join the Passive Income Docs Facebook Group
Join the Passive Income Professionals Facebook Group
---