#69: How Coaching Can Help You Achieve Freedom ft Jimmy Turner, MD
August 23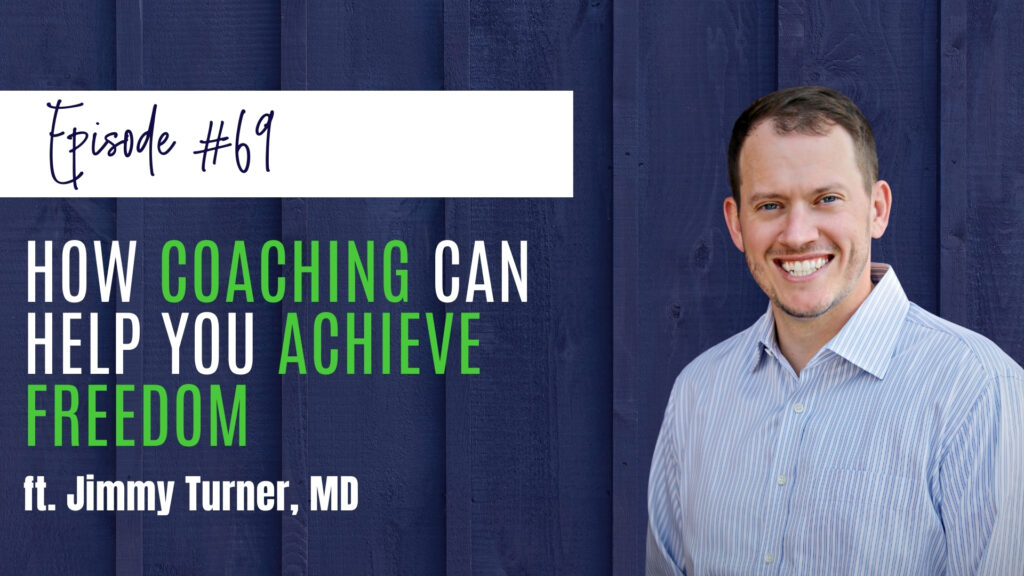 Dr. Jimmy Turner is a practicing regional anesthesiologist, owner of The Physician Philosopher blog, host of the Money Meets Medicine podcast and author of The Physician Philosopher's Guide to Personal Finance. He strives to teach other medical professionals how to escape the burdens of student loan debt, invest efficiently, and find the financial freedom they deserve.
As part of these efforts, Dr. Turner created a 10-week 4th-year medical school curriculum at Wake Forest called the Financial Literacy and Resiliency Education (FLARE) program.
To join and save your spot for the Fall Alpha Group Coaching Experience, use this link: https://passiveincomemd.com/alpha-group-coaching
Now, let's look at what we discussed in this episode:
Why Jimmy considered getting a coach
How coaching changed his life in medicine
Steps he took to get to where he wanted to be
What he helped clients break away into in terms of creating extra income
Two things that hold people back
Here's a breakdown of how this episode unfolds…
[11:24]
When I first started, I had to overcome that fear of caring what people thought and recognizing that you got to find your people.
[19:13]
I know you love this idea, that your time is not linked to how much money you make. Your hours spent at the hospital making $200 an hour or $400 an hour, whatever you do, it doesn't have to work like that. You can work less and make more. That's totally a thing.
Subscribe & Review in iTunes
Hey there – are you subscribed to my podcast? If you aren't, please show your support of the show by doing so now. I don't want you to miss a beat, so if you're not subscribed, there's a good chance you'll miss out on those. Click here to subscribe to iTunes!
If you're one of our super special listeners, I would be really appreciative if you also left me a review over on iTunes. Those reviews help other people find my podcast. Why not spread the insight to help other physicians and professionals on their passive income journey? Just click here to review, select "Ratings and Reviews" and "Write a Review" and let me know why you enjoy the show so much. Thank you!
OTHER WAYS TO ENJOY THIS POST:
Download a Transcript (coming soon!)
Download on iTunes
Join the Passive Income Docs Facebook Group
Join the Passive Income Professionals Facebook Group
---