#71: Is the Time Spent Investing in Real Estate Worth It?
September 6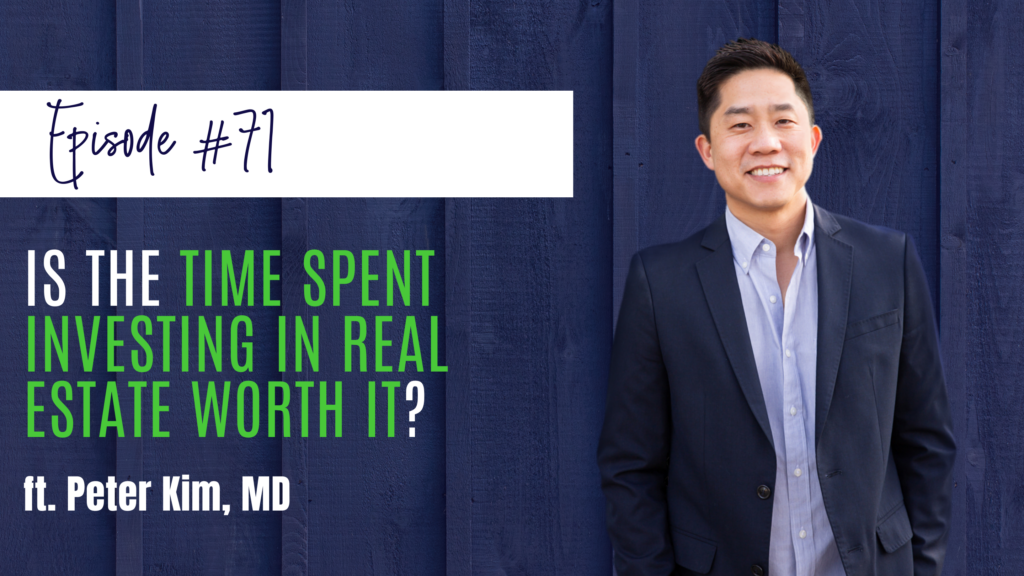 From those who don't invest in real estate, I often hear objections commonly voiced, "I don't want to be called in the middle of the night to unclog a toilet."
What I think they're getting at is that they're protective of their time and effort, and they're worried that investing in real estate is too time-consuming.
In this podcast, I wanted to share my various experiences investing in real estate when it comes to time involvement.
Now, let's look at what we discussed in this episode:
The most time-consuming aspect of real estate investment
How much do you spend on rental properties with good management in place
Ways to invest
How to vet a deal
Here's a breakdown of how this episode unfolds…
[6:33]
Why are they self-managing? Because they want to save on management fees and they feel like they don't want to give up those returns.
[8:52]
I leave all the day to day as much as I can to the professionals. So I could spend my limited time on things that I'd rather be doing or thinking about ways to improve my life.
Subscribe & Review in iTunes
Hey there – are you subscribed to my podcast? If you aren't, please show your support of the show by doing so now. I don't want you to miss a beat, so if you're not subscribed, there's a good chance you'll miss out on those. Click here to subscribe to iTunes!
If you're one of our super special listeners, I would be really appreciative if you also left me a review over on iTunes. Those reviews help other people find my podcast. Why not spread the insight to help other physicians and professionals on their passive income journey? Just click here to review, select "Ratings and Reviews" and "Write a Review" and let me know why you enjoy the show so much. Thank you!
OTHER WAYS TO ENJOY THIS POST:
Download a Transcript (coming soon!)
Download on iTunes
Join the Passive Income Docs Facebook Group
Join the Passive Income Professionals Facebook Group
---