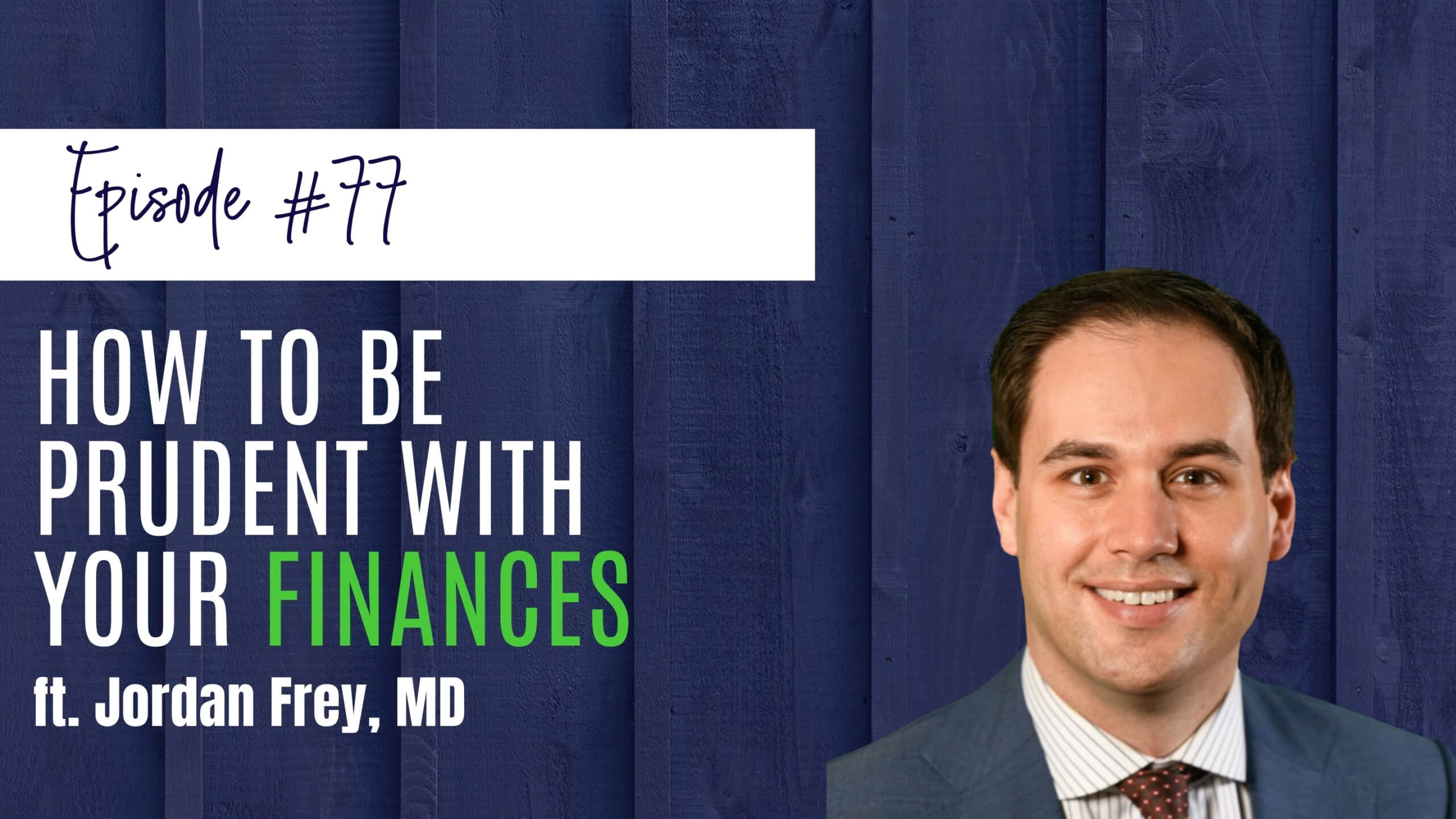 Episode #77
#77 How To Be Prudent With Your Finances, ft. Dr. Jordan Frey
25 Min • October 18
Episode Highlights
Dr. Jordan Frey is a plastic surgeon and the blogger behind The Prudent Plastic Surgeon.
At the end of his 7 years of training in NYC, he realized that he was burned out and was at risk of losing his love and passion for medicine.
His hope is to spread the principles of personal and financial well-being to other physicians, trainees, and people of all walks of life by sharing his journey on this pathway of fulfillment, purpose, and happiness.
Now, let's look at what we discussed in this episode:
How Jordan started blogging
The biggest hurdle he faced in starting a blog
Big financial decisions he made early on
Where he invested his money
Why he decided to start investing in real estate
Two first steps to manage your finances
Episode Breakdown
[15:30]
I really kind of just fell in love with the idea of financial freedom. I don't want to quit my job. I just started working. I really like it a lot. I love what I do. But I just love the idea of being able to do what I want because I want to, not because I have to.
[24:00]
Just do it. Just get started.
Subscribe & Review in iTunes
Hey there – are you subscribed to my podcast? If you aren't, please show your support of the show by doing so now. I don't want you to miss a beat, so if you're not subscribed, there's a good chance you'll miss out on those. Click here to subscribe to iTunes!
If you're one of our super special listeners, I would be really appreciative if you also left me a review over on iTunes. Those reviews help other people find my podcast. Why not spread the insight to help other physicians and professionals on their passive income journey? Just click here to review, select "Ratings and Reviews" and "Write a Review" and let me know why you enjoy the show so much. Thank you!
OTHER WAYS TO ENJOY THIS POST:
Download a Transcript (coming soon!)  
Download on iTunes 
Join the Passive Income Docs Facebook Group
Join the Passive Income Professionals Facebook Group
---