I often write about buying investment properties and how they're a great way to build some passive income. I've gotten comfortable with a few turnkey companies myself, so I put together this list to help you narrow your choices down. I base my preferences on personal experience, reputation, and just talking with the principals and understanding their process.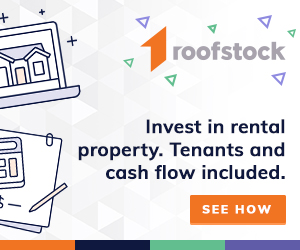 Roofstock is the first online marketplace where investors can find leased single-family rental homes that start generating cash flow from day one.
Since all homes are already vetted and have current cash flow, this is ideal for investors who don't want to deal with the hassles of researching, buying, repairing, and leasing properties themselves.
Instead, investors can treat their real estate investments more like stock portfolios and focus on asset allocation. Find out more here.
As a physician, it may be difficult to find the time to search and manage good investments. While many physicians turn to the stock market and bonds out of convenience, real estate investments are just as simple to own.
Through Homeunion / Investimate you can truly invest in real estate passively. We provide all the services needed to remotely own residential investment properties in growing markets: from selecting properties, handling acquisition, maximizing income, performing management, and selling the asset. You Invest, We Do the Rest.
* Some of you might be familiar with the name Homeunion but you're wondering why it's all of a sudden branded as Investimate when you click the link? That's because they've started working directly with some influencers to create a personalized portal for their readers and as an added benefit, I was able to secure lower fees for readers who use my link. Take a look here.
What makes Norada one of the most trusted sources for Turnkey real estate is their impressive track record. They've been around since 2003, and by researching top real estate growth markets and structuring complete turn-key real estate investments, they help you succeed by minimizing risk and maximizing profitability. Find out more about how Norada operates here.
Disclosure: This post does contain affiliate links, meaning that if you sign up or purchase a property through one of these companies, I may receive a commission. However, this is at no additional cost to you.
Real Estate Investment Services – Would you like to be included on this list? Please send an initial inquiry to contact@passiveincomemd.com and we'll set up a time to talk.