Even some of the best financial thought leaders in the physician blogger space have made not-so-smart moves with money. But lessons learned are opportunities to share wisdom with others, right?
Today's Classic is republished from Physician on Fire. You can see the original here. Enjoy!
---
Recently, a post celebrating a homeless woman buying a $7 candy bar was featured on Rockstar Finance. I shook my head, read the post, shook my head again, and left a comment to the effect that such wasteful spending was nothing to celebrate.
My comment was deleted.
While I don't agree with the censorship (perhaps it was unintentional / spam box) — dissenting opinions lead to compelling conversation. I will admit that my snap judgment was rather harsh.
At first, I thought this woman was out-of-her-mind irresponsible. I mean, I could afford to buy $7 candy bars by the pallet if I really, truly wanted to, but I could not fathom buying even one single bar. And I'm something beyond financially independent — light years beyond broke and homeless.
But, after chatting with my wife and reminiscing about the good times we had when we met, and were both essentially broke, I realized how small luxuries can mean a lot when you have next to nothing to your name.
For example:
That Time I Was Broke and Spent $1,000 On Beer.
My final medical school rotation was an elective rotation in Stockholm, Sweden. About a half dozen of us from my class participated in an exchange program with the Karolinska Institutet.
We were stationed in dormitories around the city, but with a much lighter workload than we were used to as medical students in the US, we were able to get together for happy hours pretty much every day.
Although I did have a dorm room in Stockholm, I no longer had an apartment back home, and I would be spending six weeks or so bumming around with family and friends before starting residency late June.
It would not be a stretch to say I was homeless, and I had a decidedly negative net worth. I was beyond broke.
Yet, most every day for the better part of two months, I stepped off the Metro at Odenplan to join my classmates for a round or three of delicious nitrogenated ale, along with a plate of hummus and bread or mashed potatoes and meatballs.
Swedish meatballs. The cellar bar at Café Tranan, where apparently both Tupac and A Tribe Called Quest have performed, served us well and served us often.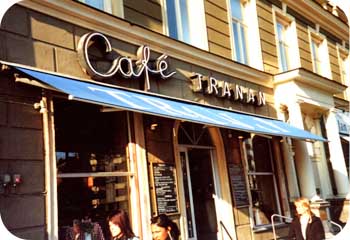 At the time, I knew I had more debt than cash, but I also knew that I would never be a Swedish medical student again. I also knew that I might not be back in Scandinavia for decades, if ever, and I shouldn't let the cost of a pint ($6 to $7 US in 2002) be a deterrent to enjoying my time** with my friends as we wrapped up our final weeks of med school.
After seven weeks in Stockholm, including a long weekend in Oslo, Norway and another in Reykjavik, Iceland (cities where beers were more like $10 apiece), I added up the damage to my wallet and liver. Conservatively, I figured an average of $20 a day went toward buying a few pints from the bar. Realistically, my bar tab exceeded $1,000.
**I'm not saying I have to drink to have a good time, but I will say, particularly in my mid-twenties, that I was more likely to have a good time when I did. I'm not sure that's changed much in fifteen years, but I now abstain more evenings than I partake.
Delayed Gratification Versus Living For Today
The Question comes up often. Is it better to live for tomorrow or live like there's no tomorrow?
We ask ourselves The Question and answer with our wallets. Whether we know it or not, we're constantly making decisions that give us what we want when we want it (Now!) or we deny ourselves to be better positioned for a financially secure future.
The Question is asked, in various forms, on the internet. A recent thread on the White Coat Investor Forum was started looking for answers to The Question from people in their 80s and 90s. Rather than answer the question, I suggested he check out the Bogleheads, where Taylor Larimore and many a frugal and wealthy retiree hang out.
The answer, of course, is moderation. Moderation in all things, including moderation (but not black tar heroin).
Frugality is a virtue, but when taken further than necessary, can lead to unnecessary hardship today. Spend every last dollar today, and you have no dollars tomorrow, and financial independence will never be within reach.
The Seven Dollar Object
For her, it was a $7 candy bar. For me, it was a $7 beer, or more like 150 of them.
These are the things we decided were within reach, despite circumstances that might suggest otherwise. Are they "luxury" items? Yes. You can score a standard candy bar or a cheap beer at the store for under a buck.
Did the purchase of these items put our future in peril?
No, they did not. But they did make us feel like someone worthy of such a treat.
I imagine the candy craver can earn that $7 in under an hour. Four years after my Nordic adventure, I was earning $1,000 after tax in a single day as a locum tenens anesthesiologist.
If I had chosen to skip out on our regular happy hours, I would have missed out on riveting conversation, inside jokes, and various shenanigans that I'll remember to my dying day.
As Ferris Bueller famously said, "Life moves pretty fast. If you don't stop and look around once in awhile, you could miss it." If you don't even show up, you're guaranteed to miss it.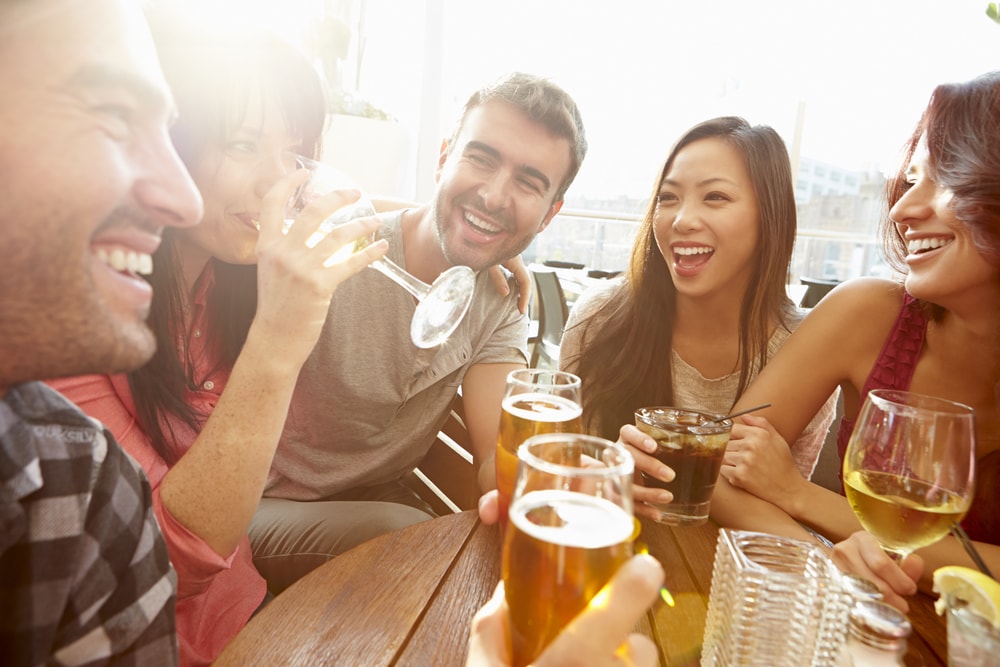 What's The Point of The $1,000 Bar Tab?
I'm a self-described frugal physician. Based on my savings rate of about 77% net and 50% of gross income, I could be considered a super saver. But there are times and there are places where the frugal choice may not be the best one.
The times I am most likely to temporarily abandon my more frugal tendencies are when traveling and with friends.
When you've paid your way to be someplace new, somewhere you may never be again, it can be worth it to spend the extra $7, $70, or even $700 to make it a truly memorable experience.
With friends, spending decisions become group decisions, and unless you hang out solely with FIRE-minded folks, your friends may choose to spend in a way that you normally wouldn't.
In these cases, it's usually smarter or better to accept that you'll be temporarily spending a bit outside your comfort zone, like MMM did with his pals, and understand that it's alright to bust a budget on occasion.
To summarize:
When you can't afford big luxuries, like upscale housing, or any housing, a small luxury can be rewarding without sacrificing your future.

You can be relatively frugal without always being frugal.

Don't choose between living for today and living for tomorrow. Make good choices and you can do both.
I used to drink a lot of beer. To paraphrase Mitch Hedberg, I still do, but I used to, too. Just kidding. I think.
What a great piece by Physician on FIRE! Usually, it's the toughest life lessons that help us see clearly down the road. What do you think? Find Passive Income Docs on Facebook to share your thoughts. 
---