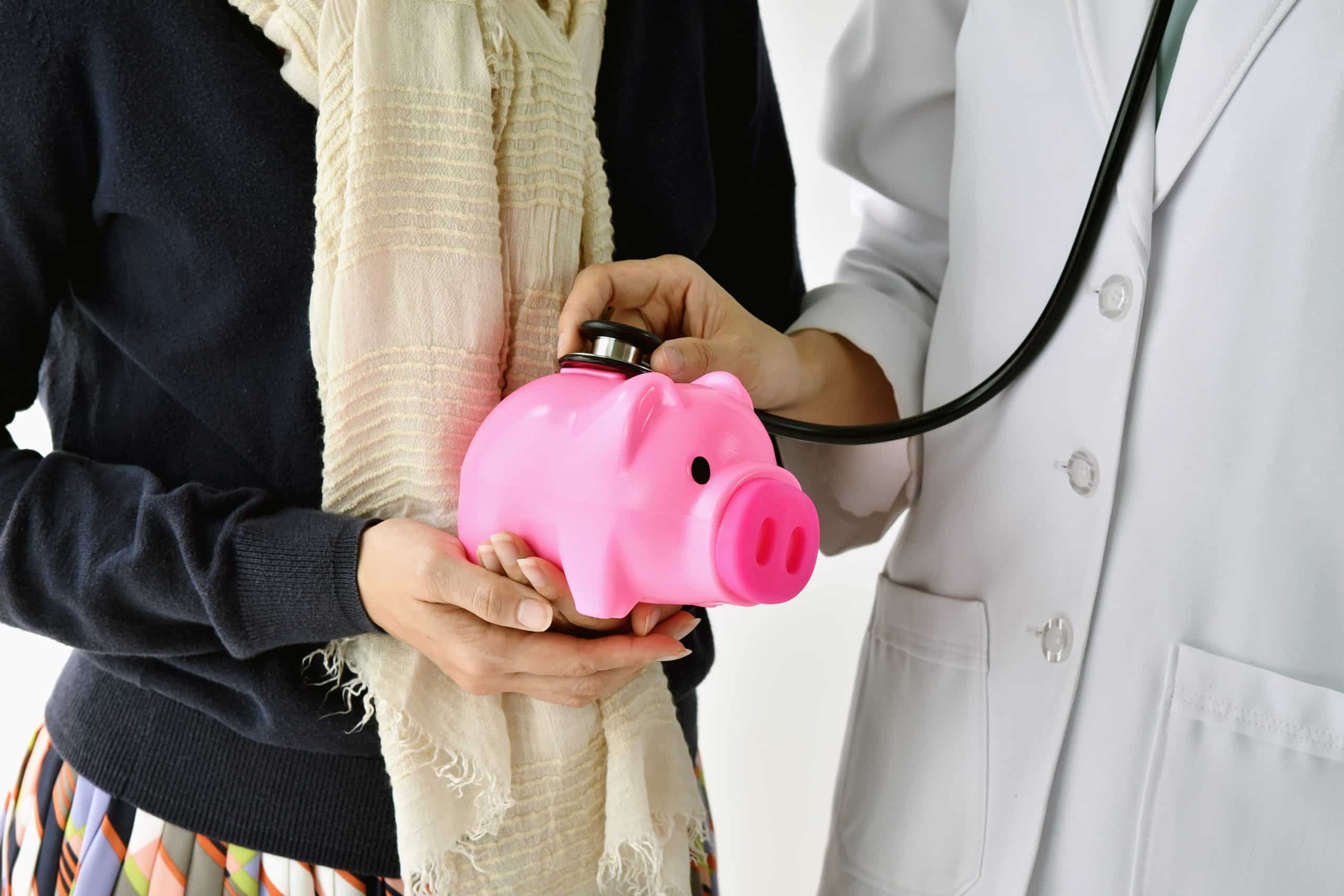 The Doctor Loan: My Experiences Buying and Building with Physician Mortgage Loans
April 18, 2020 • 13 Min Read
Physician on FIRE
has used a
physician
mortgage loan, a.k.a. doctor loan, to buy or build a property twice in his career. Here's his experience, and the pros and cons.
Today's Classic is republished from Physician on FIRE. You can see the original here.
---
I was finally a doctor. A real doctor!
The year was 2002 and I had just graduated from medical school. After a one-year internship living in resident housing in La Crosse, WI, a small city famous for having the most bars per capita of anywhere in the U.S., I would be heading to The University of Florida to spend the remaining three years of my anesthesia residency as a Gator Sedator.
Gainesville, a college town and something of a party town in its own right, had no shortage of student housing. But I wasn't a student anymore, I was a doctor, a doctor who would be getting up really early, often working late and sometimes working nights for weeks at a time.
I needed a place of my own. I needed a place of my own in the swankiest building downtown high above the din of the partygoers below. I needed a doctor loan, or a physician mortgage loan, specifically.
Having taken out all the subsidized loans I qualified for as a medical student, I ended up with a little bit of money leftover, knowing I might need some down payment money, eventually.
As an intern with little time off and incredibly cheap on-campus housing, I was able to save a bit more each month. I didn't much time off for frivolity, and when I did, I knew all the best happy hour spots. The Friday night beer and pizza cruise on the Mississippi was a great frugal and fun option in the fall and spring.
I somehow got connected with a mortgage lender and was introduced to the concept of the physician loan. I'll go into more detail below, but a physician mortgage loan or "doctor loan" is essentially a mortgage with low or no money down, no private mortgage insurance (PMI), and typically a slightly higher rate.
In a fall visit to Gainesville, I found the building that was just what I was looking for, and before long, a one-bedroom condo opened up. I got in touch with my mortgage lender, who had pre-qualified me before I started looking, and prepared an offer.
Years later, after selling the place, I no longer have all of the documentation, but I do have a few emails and a decent memory of the details.
Buying My First Property with a Physician Home Loan
Doctor loans aren't just given out to anyone with an M.D., D.O., D.D.S, D.M.D., etc… behind their name. There are some criteria which will vary by lender, but the process didn't go as smoothly as I had hoped.
I was initially hoping to put 5%, or $6,000 down, on a $120,000 property. Apparently, that would have been fine in a single family home, but the lender could not approve me for such a loan on a condo in a building with five or more stories.
They didn't love my debt to income ratio, either. With an income of about $36,000, taking on debt of $114,000 on a place with association dues of $175 a month was pushing the limits of what they were willing to underwrite. And I did have that student loan debt, as well.
Did they forget that I was a doctor? I'm good for it, you know!
Eventually, I was approved for the loan with 10% down. By the time we closed, I had enough cash saved up for the down payment. It was late fall and I wouldn't be moving in 'til the following summer. Fortunately, I had no trouble lining up a tenant in the interim via a property manager, a process that was in the works before closing.
After I moved to Gainesville, I had a sweet pad above a mixture of office, retail, and restaurants. There was a prime steak joint and a Hooters that was later upgraded to an excellent sushi restaurant. And I lived basically paycheck to paycheck for three years.
My Experience with a Physician Construction Loan
I did nothing but locum tenens work for nearly two years after finishing residency. Initially, I used the Gainesville condo as a home base, but I was eventually able to convince my wife to move our belongings out and find a tenant to pay rent.
As a homeless doctor, I knew we'd need a place to live when we were ready to settle down in one place. After all, we were expecting our first child in the latter stages of my full-time-locums years.
We had decided to return to a hospital where I had first been a locum. They had been looking for a full-time anesthesiologist, and I would be the department head.
We were told about the strong financials of the place and the fact that they were considering building a surgery center. I might even have an opportunity to invest!
We found a great stretch of vacant waterfront property, and with the help of a 0% APR credit card, I was able to buy the six-figure property with cash.
By the time we were ready to start building (while still away doing locums), the credit card was paid off, and I needed a construction loan.
Did you know you can get a physician loan for construction? It's true! It was arranged at a local bank (technically a savings & loan) that I was referred to by the hospital's CEO.
We were not required to put any money down, but the loan could not be made for more than the appraised value of the finished home and property based on the blueprints. Since we already had $136,000 in equity on the lot, we were able to get a construction loan for $490,000, the appraised value of the finished home on the lot, and about how much it was going to cost to build the house itself. The money spent on the lot would essentially vanish.
In hindsight, we should have given the appraiser's words a bit more consideration.
"You will find that the appraisal is considerably lower than the cost to build the home. There is two reasons for this. First of all, the home is somewhat overbuilt for the area, as most homes in the area are 1400-1800 SF ranches and most are older. Second, this segment of the market has been especially hard hit in the current poor real estate market in Michigan . When you get in the $500,000+ price range, there are many more homes for sale than could sell in 3-4 years, therefore, there are many large, good quality homes on much superior lakefront sites that are for sale and it is a buyers market for these sales. I have researched many sales and feel that this is a pretty solid number for this home. Hope it is good enough to make the deal work."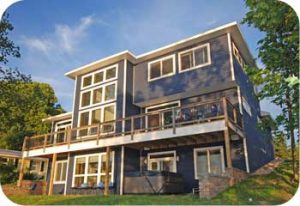 With the construction loan approved, I was able to build the three story, 4,000 square foot home of our dreams. Our forever home.
A few years after we moved in, the hospital went belly up.
I had refinanced to a traditional mortgage by then, and we held on to the property for several years, losing money as accidental landlords, and eventually sold the place for about $200,000 less than we had into it. With realtor fees, it was about a quarter million dollar mistake.
Our Next Home Purchase
If you're not sure you're going to stay in one place for at least five to seven years, you're probably better off renting. I know that now, but I didn't back then, and the break-even timeframe I recall hearing was three years.
After having the rug pulled out from under our feet, we landed a bit awkwardly. I did some traveling locums work, but we now had a second baby, and it was no fun for anyone, including me, to have me working away from home.
A new hospital was opening up in another state, and they had a great job opening. I had made some cold calls to places a little closer to where we wanted to end up, but I hadn't gotten any strong leads. I took a chance and took that job.
The job was great! We liked the town and the people, too, but given the remoteness of the place, it sometimes felt like we were on an island. Which was odd, because outside of a manmade lake or two outside of town, there was little water to be seen.
For this move, we didn't need to shop for a physician loan. I had the funds to make a 20% down payment easily, and this is the route we went. We bought a home in a desirable part of town, knowing that it would likely be easy to sell if we were looking for an out. The fact that this was a consideration should have set off alarms, but what can I say? I'm a slow learner.
Within two years, a great job opened up much closer to home, at a place I had worked as a locum as a new grad, and we left my second "permanent" job after two years. We were able to sell the home by owner, more or less breaking even and recouping the money we had put into the home while living there.
The math of how long it takes to break even definitely changes when both buyer and seller close without realtors. It's a lot cheaper to pay property taxes and homeowners insurance than it is to pay rent on a comparable home for a couple of years.
And the One After That
By this time, I was starting to feel like a collector… of homes. This is not the same as a real estate investor, because an investor purchases properties where the math works out well for profitability, using rules like the 1% rule and evaluating cap rates. These places did not fit those criteria, and it wasn't even close.
My collection when we were shopping for yet another home included the residency condo (now paid off and rented), the "dream home" (a seasonal rental), the one we were living in (under contract to be sold), and our cabin a.k.a. second home which was more like our fourth home if you do the math.
I was carrying mortgages on two of them, and I wasn't interested in a third mortgage. We shopped for a home we could afford with cash, and in a low-cost-of-living area in northern Minnesota, you can get quite a lot for your money.
We ended up back on the Mississippi River with a few hundred feet of footage — I lived within a stone's throw of the Mighty Mississippi in college, medical school, and internship — in a great mid-century two-story ranch with 3,400 finished square feet and a three car garage. Geographic arbitrage is a powerful thing.
Shortly thereafter, we closed on the sale of the home we were leaving and eventually sold both the Gainesville condo and the dream home. We're now down to two homes, but of course, we're not done yet. We've got at least one more real estate mistake to make, if not several.
I'll never say never, but I don't plan on carrying a mortgage ever again. I've been hoarding cash to build our next forever home (and should probably start a slush fund for the one after that), and with any luck, we'll also be selling the house we're in now this summer.
What is a Physician Mortgage Loan a.k.a. Doctor Loan?
Simply put, a physician mortgage loan is a **surprise** mortgage, but with a low or non-existent down payment without the need to purchase potentially costly PMI.
For the privilege, you may pay an extra 0.25% to 0.5% or so on the mortgage rate, but will avoid the private mortgage insurance payment of 0.5% to 1%.
Obviously, it's a break-even proposition when looking at paying an interest rate of 0.5% to avoid a 0.5% PMI, but it's a big advantage to pay an extra 0.25% on the mortgage interest rate while avoiding a 1% PMI.
The specifics matter, and you'd be wise to shop around.
Another benefit is that there is often no additional interest rate increase for a "jumbo" or above-average loan amount with a physician loan.
You're also more likely to be qualified for the mortgage than most people who cannot afford to put down a 20% down payment. The banks know you're a low risk given your high income and relative job stability.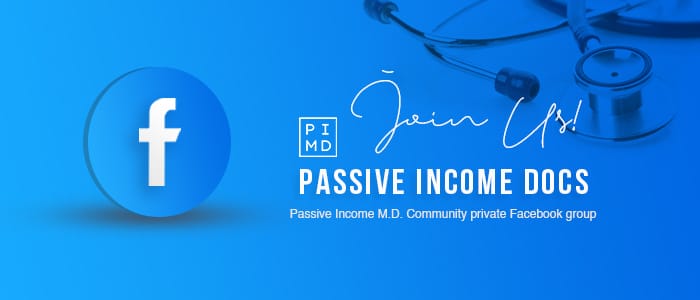 Should You Use a Doctor Loan?
The main "advantage" of using a physician mortgage loan is the fact that you can buy a home sooner than you would otherwise be able to.
This, my friends, can be a double-edged sword.
Most residencies are barely long enough to allow you to break even when consulting a rent versus buy calculator.
Also, keep in mind that many (if not most) physicians leave their first job in the first few years, and before you move somewhere, you may not yet know that the best part of town for you will be or where the best schools are located.
On the plus side, I really don't like moving, and several times, I was willing to purchase a place rather than rent first to avoid having to move twice if we were to stay.
While it didn't necessarily work out ideally for me — I did not expect to have three "permanent positions" — I made mistakes I could afford to make due to my solid income and a high savings rate. Somehow, despite our unwise choices, we managed to become financially independent within ten years of finishing residency.
If, like me, you're not willing to wait until you can put 20% down on a home, a physician loan can be a viable option and one that's not available to much of the population. If interest rates remain steady or drop and you know you'll be staying long-term after you've been in your home a year or two, you can always refinance to a traditional mortgage with 20% or more down.
However, understand that renting is likely the better financial option unless you're fairly certain you'll be in the home for at least five years, if not longer.
Also, be sure you're buying in the neighborhood you'll want to be in. Proximity to recreation, good schools, and especially for doctors, proximity to your workplace can be vitally important. It can take some time to figure that out, and you can't just rely on the internet for the inside scoop.
Have you taken advantage of a doctor loan? Did you choose to rent instead, or wait to buy until you could afford a 20% down payment?
---
Disclaimer: The topic presented in this article is provided as general information and for educational purposes. It is not a substitute for professional advice. Accordingly, before taking action, consult with your team of professionals.