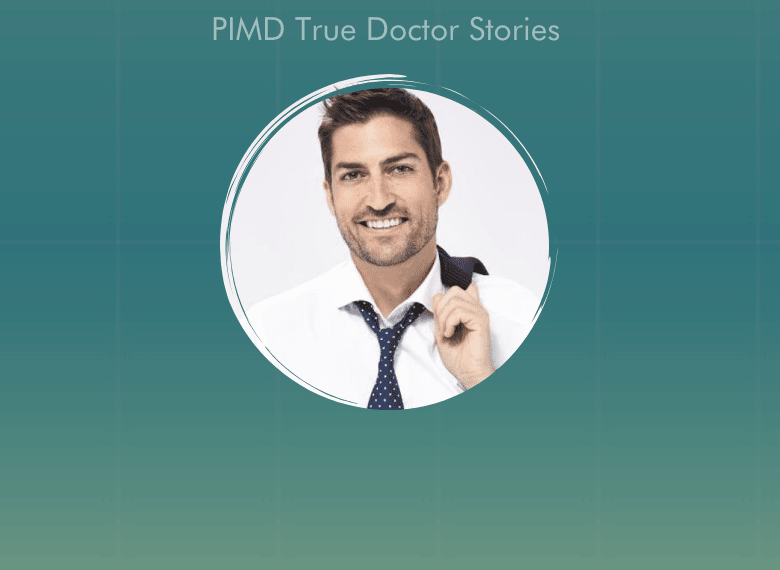 How I Built a Personal Brand as a Busy Surgeon with Dr. Buck Parker
December 11, 2018 • 10 Min Read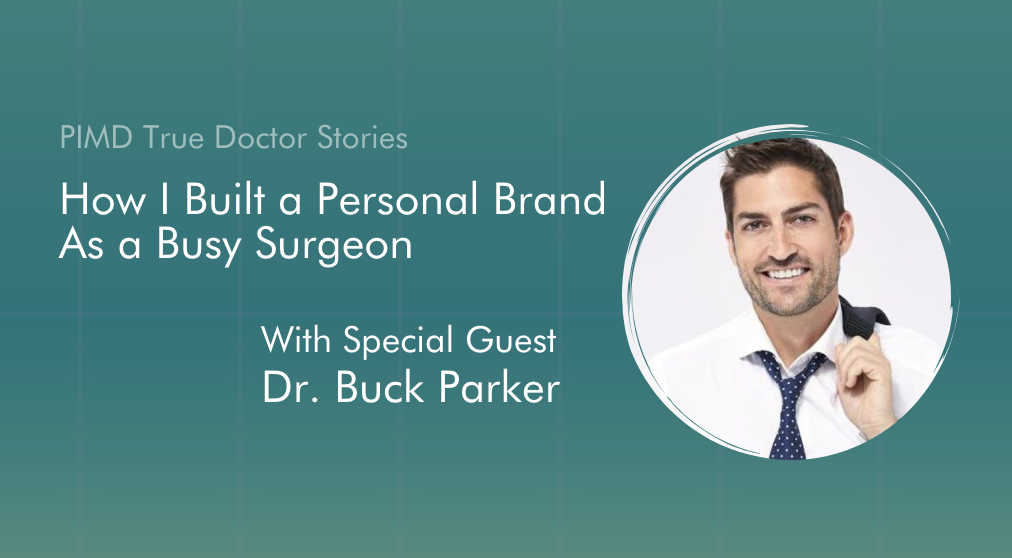 It's been way too long since I've published one of these stories. However, I plan on putting them out much more regularly to provide further education, inspiration, and motivation.
Today's guest on True Doctor Stories is Dr. Buck Parker, a general/trauma surgeon and online entrepreneur. Besides a busy medical practice, he has done an amazing job building up a powerful media presence and brand through his website, YouTube, and Instagram (>100k followers!).
Enjoy!
---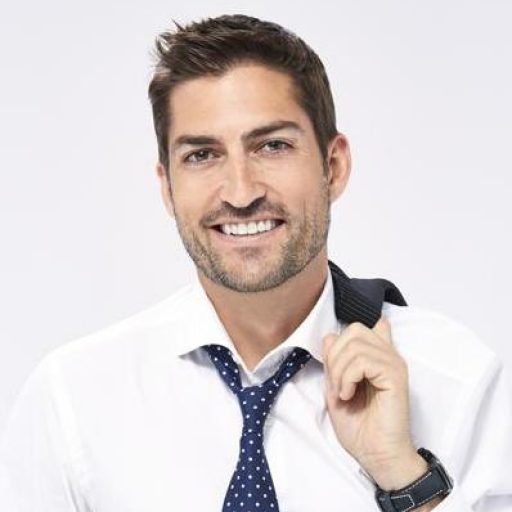 What inspired you to get into online entrepreneurship?
I've always wanted to have my own business. My parents started their own businesses in 1988 and I'd always been involved in some way. I worked as a desk clerk, a busboy, a dishwasher, a waiter all throughout high school and college.
I always thought that it'd be super cool to run my own business. When the internet came around in 1998-1999, I thought "Man, how cool would it be if I made $100/day on the internet?" So that's what sparked the idea and then when I was in my research year, I decided to dig into this topic a little more.
Well, what online business did you start and how?
On the internet, I came across a training course that taught people how to start an e-commerce store, called "stomper net", and it came with a bunch of DVDs – 60 hours of video on how to build a business, how to have an LLC, SEO, research and keywords, etc.
I realized that one of the products I had been using [P90x] might be a good keyword to use to sell. I went through some of the training and really enjoyed it, so I decided to go for it and it took about 4-5 months to build my first e-commerce store and I launched it in April 2007.
I reached out to the company for P90x, and simply said, "Hey, can I be an affiliate for you, sell some of your products, and get a commission?" And they actually said yes. I then asked them if I could build my own website and sell their products and they said yes again… so I built my own website.
I wrote a bunch of articles, did marketing and SEO for 3-4 months all on my own and launched it with Google Ads on April 1, 2007. I ended up ranking 2nd on Google for "P90x". So basically people were going from watching the infomercials on TV, searching P90x on google, finding my ad, and going to my website to buy it.
That's awesome! However, today you're known for building your personal brand, how did you do it?
In 2015, I was a castaway and medical expert on the NBC and Bear Grylls Reality TV Series "The Island". After it aired, I started getting a lot of comments and Facebook messages from people all over the world, mostly kids who wanted to go into medicine. They thought it was cool that I was a surgeon and they looked up to me, which I thought was kind of strange since I thought I didn't do anything special.
I realized that there was the potential to reach a huge number of people and make a significant difference. I felt really good about that so I wanted to figure out how I could do that on a larger scale.
At first, I thought, "Oh I just have to get on another TV show," but that proved to be difficult. So I sat on the idea for a couple of years and didn't really know what to do. I wanted to start a Youtube channel, but I had a difficult time figuring out what to talk about.
Then I made a couple of posts on Instagram and they got a lot of attention and traction, mostly, I think, because it was really authentic and raw. It made me think, "Well maybe this is what people want to hear from me. Maybe they want to hear the bad stuff as well as the hunky-dory stuff."
So I started doing just that, raw and authentic posts, and I continued to gain an audience. I decided to post consistently on Instagram and YouTube for one year and see what happened. Then I'd re-evaluate and see where I was at and if it didn't really happen in 12 months, I'd back off and forget it.
What was your motivation behind all of this?
I really wanted to reach more kids who had a tough time or were in a difficult position and wanted some advice from somebody who had been there.
When I was younger, I had received some really helpful advice from a couple of surgeons and I was really grateful that they took the time out to help me.
One of them told me "Look, I'm helping you, somebody helped me, and you should help somebody else when you're able to do that." I definitely believed in that and so wanted to help others.
Was there any hesitation in putting yourself out there, while in medicine?
I saw that other industries besides medicine were booming when it came to social media, while medicine frowned upon it.
I thought, well, if it's anything like the rest of medicine, it will be a while before it catches up and I can take this time to get ahead of the game right now.
You have a website, a youtube series, online programs, and more.. how do you balance everything with your personal life?
I don't believe in balance honestly. A lot of people talk about it and how you need to balance your life so you don't get burned out, but I think of it differently.
I can't remember who actually told me this, so this is not my own revelation, but it was certainly a revelation for me when I heard this – "If I separate life and work, then when I'm at work I don't have a life."
So now I consider it all part of my life because I enjoy my work and I know I'm doing something good for other people. I used to try to race out of work to get back to my life, but now I don't feel the need to do that anymore. I just need to do everything well and enjoy everything.
As far as balancing the businesses themselves, I don't really have a lot of hobbies and these are kind of my hobbies, I suppose. I love doing them.
If you want to be successful, you have to love the process to get there. You have to love writing the posts, taking the pictures, shooting the video, doing the website. You don't have to love everything about it, but at least the main parts.
Also, you have to know what you're really good at and delegate the things you're not good at. You can't do all of these things yourself. For instance, for my YouTube channel, I shoot the videos, I upload them, and then I have somebody download and edit them, upload them to YouTube, and do all the keyword stuff so I don't have to do those things.
I tried to do it myself at first and it was impossible. I just wasn't getting anything done. So I had to ask myself, what are the key things that I can do and do them well? For me, that's creating content.
I do all my own posts on Instagram, I shoot my videos, and I come up with the concepts. But all the other minutiae that I'm not good at or take a lot of time, I delegate.

Have any of your streams of income become completely passive? Did you have that intention going in?
I don't have any completely passive streams of income. I think the only thing that I know of that's truly passive is probably just putting money in the stock market in some kind of a hedge fund or index fund, and you're not necessarily going to make a lot unless you have a ton of money to begin with.
I feel like I've chased that passive income thing for a while and to me, it's very difficult to do or it doesn't really exist in the way most of us might think.
I am looking at things to do that will eventually take me very little effort to manage, but I don't think they'll ever be completely passive. Even with YouTube, yes the videos get viewed and I get paid on the videos as people view them (although it's not very much), but it's not truly passive because I have to continuously make content.
So I find that concept difficult to grasp, especially if we're talking about the internet and internet streams of income.
Are you still practicing medicine and in what capacity?
Yes, full time. I take call 2 weeks/month and I take backup 1 week/month and I'm off 3-7 days/month. I take emergency trauma and general surgery calls – I don't do any elective surgeries anymore. I work at one level 2 center and I'm the trauma medical director for a small level 3 hospital.
During my downtime, I try to figure out new content for social media, answer tons of email, as well as Instagram and YouTube comments. During my backup week, I usually go in once a day to assist and then try and do a lot of content creation during those weeks and my off week.
What are some of your favorite resources to keep on top of marketing and new trends?
I follow a lot of marketers on Instagram and YouTube, but mainly YouTube. I really like Frank Kern – he's kind of an old-school internet marketer. I also follow Tai Lopez and Grant Cardone for new school social media techniques.
I mainly look at what they do, rather than what they teach. I study how they have everything set up as far as content creation and how they spread it all over their platforms.
I'm also constantly buying new educational pieces. People are coming out with courses all the time on YouTube, Instagram, sales letters, etc. Whatever it is, I'm buying it all the time. I usually spend around $5,000 a year, maybe more, on marketing and social media education.

What pieces of advice do you have for physicians who are considering pursuing other sources of income?
One is to do something you like because the only way you're going to be successful is if you're working at it all the time for a while. And the only way you're going to be able to do that is if you like and enjoy it.
Second is to try to find something with a good positive trend because if you're on the tail end of something or in the middle of a trend and everyone is doing it, you're not going to get a lot of traction. If you can get in front of the trend, that's important.
Sell stuff that people really want to buy because if you're trying to sell something that you really like but other people don't care about buying and they don't have to have it, it's really hard to do.
---
Thanks again to Dr. Buck Parker for taking the time for this interview. He can be found at his website DrBuckParker.com, on his Youtube Channel, or on Instagram. Check them out!
[sc name="pip_fb_group_cta"][/sc]
[sc name="pid_fb_group_cta"][/sc]
Disclaimer: The topic presented in this article is provided as general information and for educational purposes. It is not a substitute for professional advice. Accordingly, before taking action, consult with your team of professionals.