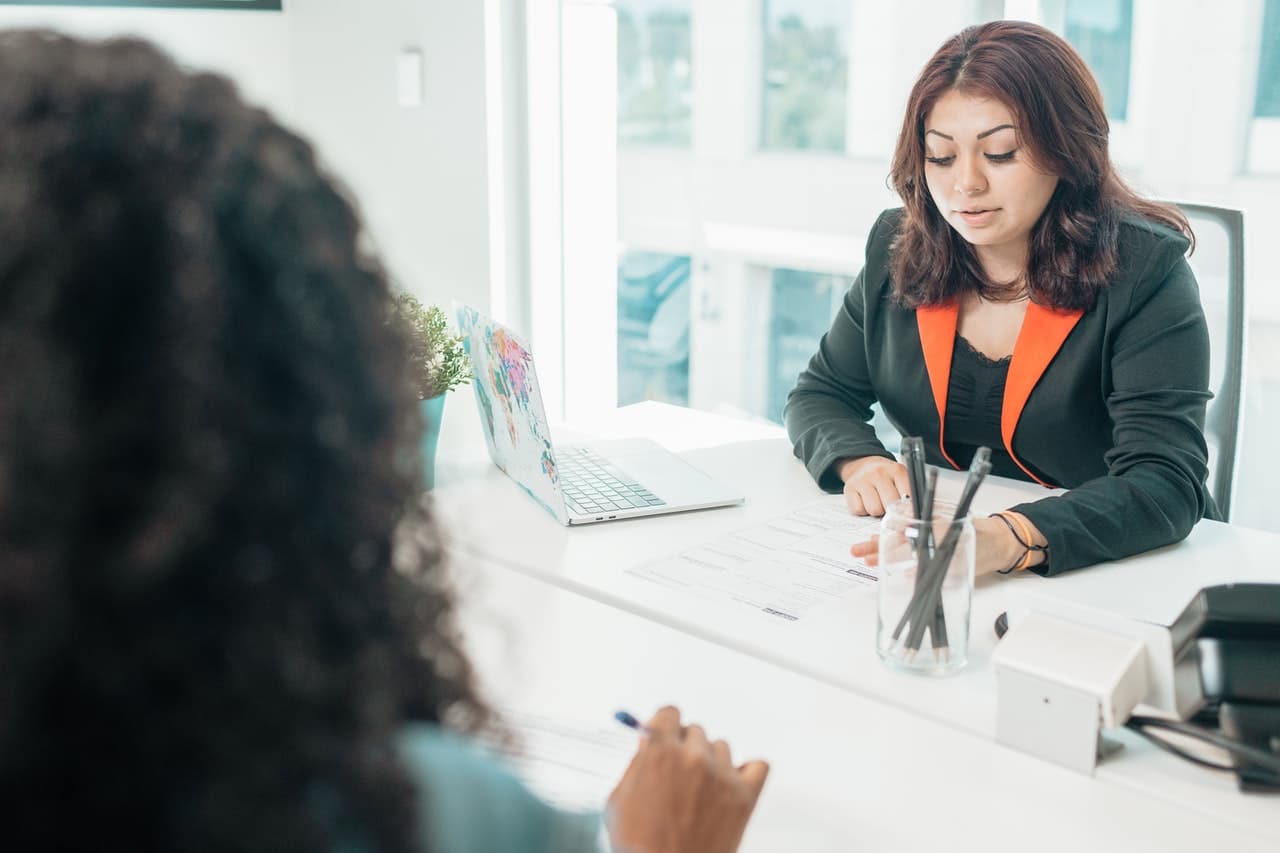 Why Don't More Financial Advisors Talk About Real Estate?
August 25, 2021 • 6 Min Read
[Editor's Note] Many of you have asked when our next Passive Real Estate Academy course will be launching. I'm excited to say we'll be opening the doors again next month. If you're interested in learning how to confidently invest in passive real estate opportunities, join our waitlist to be the first one to hear about it and get access to exclusive discounts.
---
Introduction
It's well known that real estate investing is one of the most powerful ways to build wealth in a tax efficient manner. According to industry experts, a huge portion of the wealthiest people in the United States have attained their net worth primarily through real estate.
However, have you ever noticed that most financial advisors don't really talk about real estate investing? And if so, they relegate it to that small portion of your portfolio reserved for "alternative," riskier investments.
I know there are many people who choose to manage their own finances but I also know that many others would like to have someone guiding them by providing expert advice. So they seek out the help of a financial advisor.
As a real estate investor, choosing the right financial advisor who understands you can take some time and digging. If you manage to find one who understands your financial strategy, including your plans to invest in real estate, then that can be a substantial advantage to you.
So, if real estate is a great way to attain financial freedom and your financial advisors are qualified to help you build a solid financial plan for growing wealth, then why don't more of them recommend real estate investing to their clients?
Well, here are some reasons why…
1) Lack of Knowledge
Real estate investing isn't typically taught in business or finance curriculums.
When financial planners work to get their CFP or RIA designations, they don't receive much education on real estate investing apart from investing in REITs. It's primarily focused on wealth creation through a combination of products including mutual funds, bonds, and insurance.
So most financial advisors are generally unprepared to talk about real estate investing with their clients. The amount of understanding about the multiple ways to create returns in real estate including cash flow, leverage, and tax benefits seems to be quite limited unless they themselves are investors.
Their understanding of the stock market is likely deeper and more extensive.
Unless a financial advisor proactively educates themselves on the subject, the chances of seeking guidance from that person on real estate are incredibly slim. It's not a judgment on the profession or the professional, it's simply a matter of education and training.
According to Ravi Davis, a financial advisor and the founder of Hippocratic Advisors, "There are only a handful of [financial] experts that have a direct background in real estate who invest beyond REITs and their primary residences.
Also, very few talk about real estate investing in a substantive way that covers investments like direct ownership or private placements. And when they do, their understanding is usually limited to REITs as a diversifier to a broader stock and bond portfolio."
2) Incentive and Compensation
Financial advisors are typically compensated in two ways.
Sales on products – Traditionally speaking, financial advisors can be compensated on a commission-based structure, and they're licensed to sell investment vehicles like stocks, bonds, mutual funds, insurance products, etc.

Assets Under Management – When your financial advisor invests your money in stocks and bonds, they charge a percentage-based fee to manage your portfolio. Typically, their fees average around 1% of your portfolio value. And, if your portfolio is in the high 6 or 7 figures, then that's quite a significant amount to be earned annually.
Unfortunately, outside of REITs, buying your own rental properties or investing passively through syndications or funds are excluded from these compensation models.
Everyone is motivated by incentives, whether it's obvious or unintentional thing. We're human beings and incentive drives our actions. This is primarily a great thing because it fuels us to work hard, stretch and try new things, and also be innovative. It's helped us get where we're at today.
However, that incentive can also force us to decide what we should focus on and what we shouldn't.
Plain and simple, there is very little incentive for financial advisors to have their clients invest in real estate outside of REITs.
3) Regulatory Oversight
Also licensed financial advisors who sell and manage investment products must adhere to stringent regulations and compliance standards. These regulations are put in place to restrict unethical practices in the investment industry. Also, these standards serve as guidelines for your advisor to recommend the products they sell to you.
In addition, these regulations are generally applied to licensed products. So, a licensed advisor offering guidance on unlicensed products like real estate can lead to regulatory issues.
So they simply stay away from it.
Final Thoughts
According to Robert Kiyosaki, the author of Rich Dad Poor Dad, the key to winning in real estate is by moving your money around to buy new assets and grow your portfolio.
That is ultimately how you grow your net worth and create financial freedom – cash-flowing assets.
However, it's unfortunate that more financial professionals don't talk about it more or even discourage knowledgeable physicians from allocating a larger part of their portfolio to these opportunities.
Ravi Davis, of Hippocratic, states that "If financial advisors are knowledgeable, then they should talk more about real estate investments. To a certain degree, many physicians are interested in real estate investing, and helping them to understand the intricacies of various types of real estate and the forms of ownership like direct ownership, limited partnerships, and REITs is an essential element of being able to add value to physician's investment decisions.
Essentially saying "REITs only" or "I don't know about that" leaves a lot of financial territory uncovered."
I think it's important to create your strategy based on your own education and find the help of someone who can help you implement that strategy.
Finding an advisor who sees the benefits of real estate investing is crucial to their ability to advise you on that topic. Take your time to connect with someone you can trust.
If you can't find anyone who meets your vision, then simply educate yourself to manage your real estate ventures yourself and let your financial advisor handle your more conventional investments.
Are you ready to start your journey by creating passive income through real estate? Then click below to the waitlist for our next class season. We will take you from zero to confident. There is no obligation to join our waitlist! See you on the inside!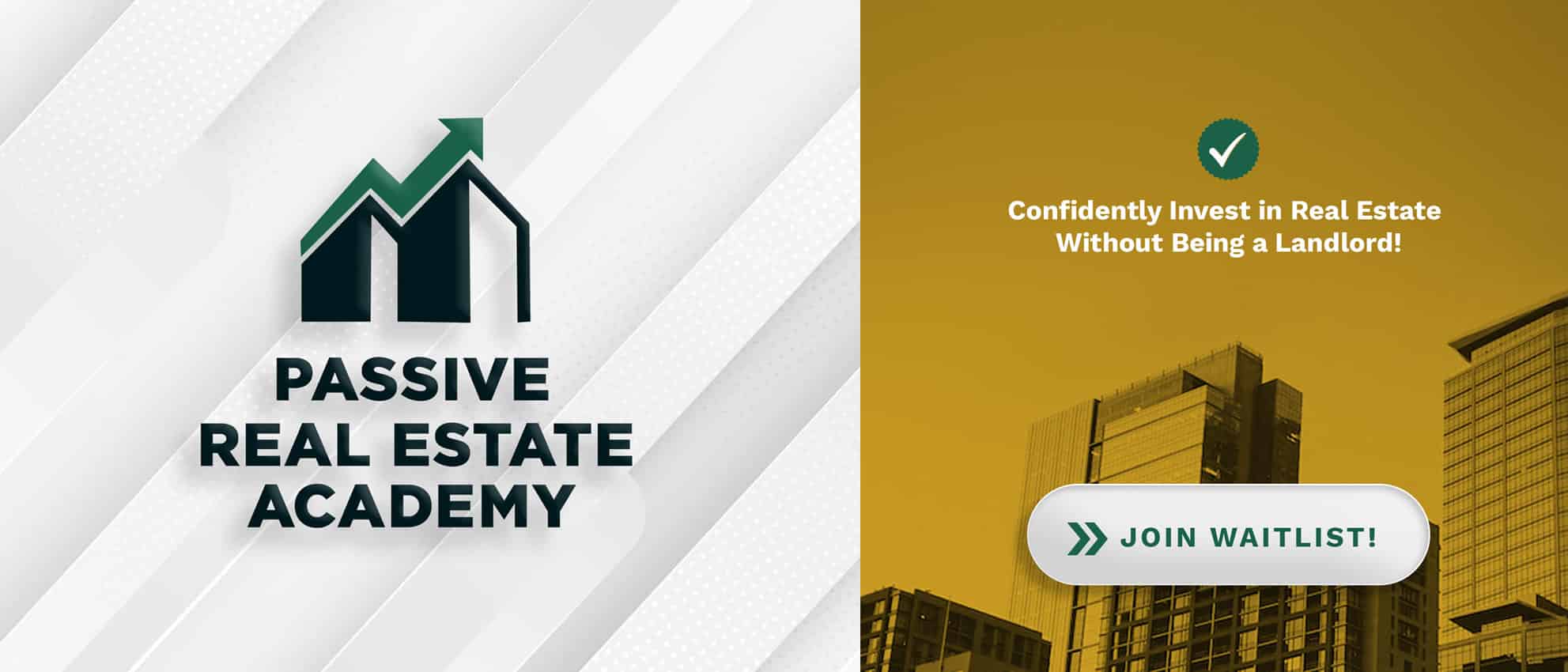 Disclaimer: The topic presented in this article is provided as general information and for educational purposes. It is not a substitute for professional advice. Accordingly, before taking action, consult with your team of professionals.