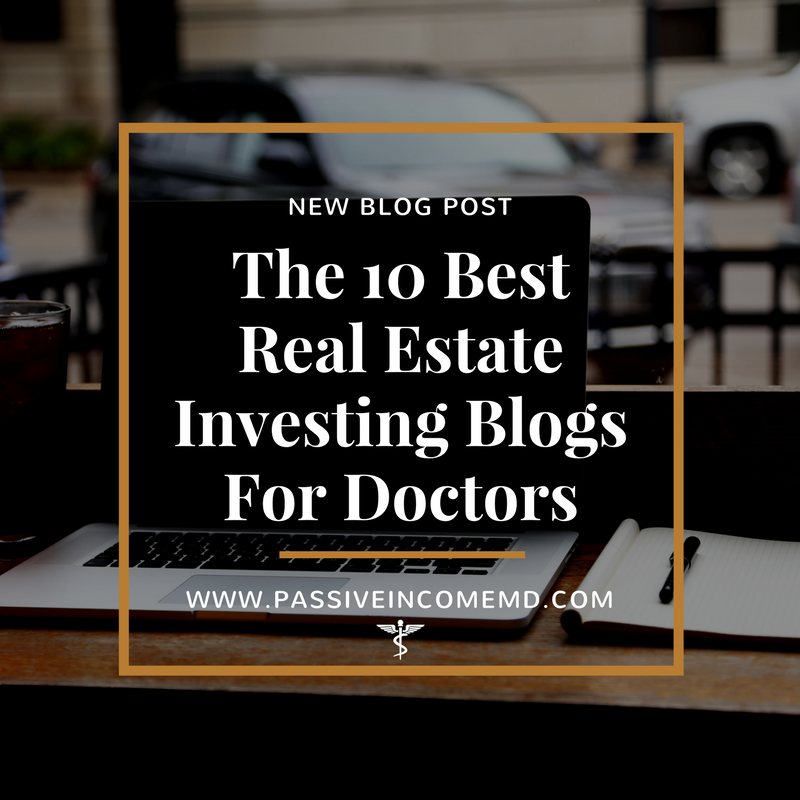 The 10 Best Real Estate Investing Blogs for Doctors
May 23, 2017 • 5 Min Read
I became interested in real estate investing sometime during my anesthesia residency and have been hungry for knowledge on the topic ever since. I've read book after book, like Rich Dad, Poor Dad and The ABC's of Real Estate Investing, and I spend a good amount of time on a weekly basis educating myself online.
There are so many amazing real estate investing blogs out there, but I've narrowed the list down to ones that I think are perfect for doctors. Why for doctors in particular? Well, they can actually be for anyone, but here's the profile of the doctor / person I'm thinking of:
Full-time, busy professional (for now)

Not necessarily looking for another job that consumes most of their time, so…

Desires more passive-type investing where you can make residual income

Perhaps has some spare capital and is looking for ways to utilize it and diversify from the stock market
With this in mind, I wanted to highlight some blogs that give information on buy and hold type strategies or more passive-type strategies. These strategies should produce passive income for long-term financial security and wealth creation on the way to financial freedom.
While I love watching HGTV, house flipping and syndicating apartment buildings are more active pursuits and probably best handled by full-time real estate investors in my opinion.

So without further ado, here is my list of The 10 Best Real Estate Investing Blogs for Doctors.
1. The BiggerPockets Blog – This is the granddaddy of real estate investing blogs. The blog and the forum put together is the most comprehensive resource out there on the web for the amateur or professional investor. Check out this post: Why a 30-Year (NOT 15-Year) Mortgage Gives You a Better Shot at Building Wealth.
2. REtipster – "Real World Guidance for the Part-time Investor." Wait, that speaks to me and probably most other professionals out there. Seth Williams' posts are a wealth of information but very easy to understand and to take action on. Check out this post: The Beginner's Guide to Buying Rental Properties (A Case Study).
3. Just Ask Ben – Ben Leybovich is a straight shooter who had to change careers due to a medical condition and built up a 1.5m portfolio in a short amount of time. He says he's passionate about educating and it shows in his writing. Check out this post: The 7 Reasons to Invest in Real Estate Instead of Stocks.
4. Morris Invest – Clayton Morris and his wife Natali (www.natalimorris.com) believe in the long term buy and hold strategy in real estate for long term wealth creation. They've created a nice multimedia platform and I really enjoy the content they put out. I love to hear how this couple works together to try to achieve financial freedom through passive income. (Sound familiar?) Check out this post: The BRRRR Method for Real Estate Investing.

5. HomeUnion Blog – This blog, by the company HomeUnion (a sponsor of this site), gives actionable tips for people interested in building a portfolio, one single family residence at a time. Their infographics are on point. Check out this post: 5 Options for Financing Rental Property Investments.
6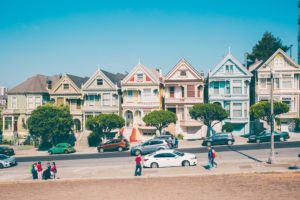 . Real Estate in Your Twenties – Brandon Turner is one of the voices you hear on the Biggerpockets podcast, one of my favorite podcasts. This is his personal blog where he shares his strategies for creating wealth through real estate, even without much capital and at an early age. Check out this post: How I Used Real Estate to Pay for my newborn Daughters College Education.
7. Memphis Invest Blog – Chris Clothier runs this blog and is the face of the company, Memphis Invest, a business that helps people invest in turnkey real estate. I enjoy reading the blog because it speaks to the investor looking to build a steady stream of passive income and wealth over time. Check out this post: Building a Real Estate Investing Strategy: Minimize Risk in Your Investments.
8. Coach Carson – Coach Carson has a talent for explaining real estate investing in a very practical way and it's quite easy to follow. Spend some time on this site and you can't help but walk away having learned something. His goal is to help you build wealth and "do more of what matters in your life." Hey sounds like we're kindred spirit. Check out this post: The Debt Snowball Plan – How to Get Free & Clear Rental Properties.
9. Afford Anything – Paula Pant is a writer and blogger who achieved financial freedom through rental properties at a young age. She's an avid traveler and a fantastic writer. Her goal was to develop sustainable, long-term freedom and she decided to do that through real estate. For those who think that rental real estate is too much work, see how she manages it with all of her travel and other life activities. Check out this post: Real Estate Investment Report: How I Earned $5,604 in Five Hours.
10. Financial Samurai – Sam Dogen is one of my favorite financial bloggers and he's amassed a very enviable passive income stream. A good portion of it comes from real estate. He's benefitted from buying in the booming San Francisco area and has smartly positioned his properties to provide increasing revenue year after year. Check out this post: Real Estate: My Favorite Investment Asset Class To Build Wealth.
What are your favorite real estate investing blogs? Am I missing any?
Disclaimer: The topic presented in this article is provided as general information and for educational purposes. It is not a substitute for professional advice. Accordingly, before taking action, consult with your team of professionals.