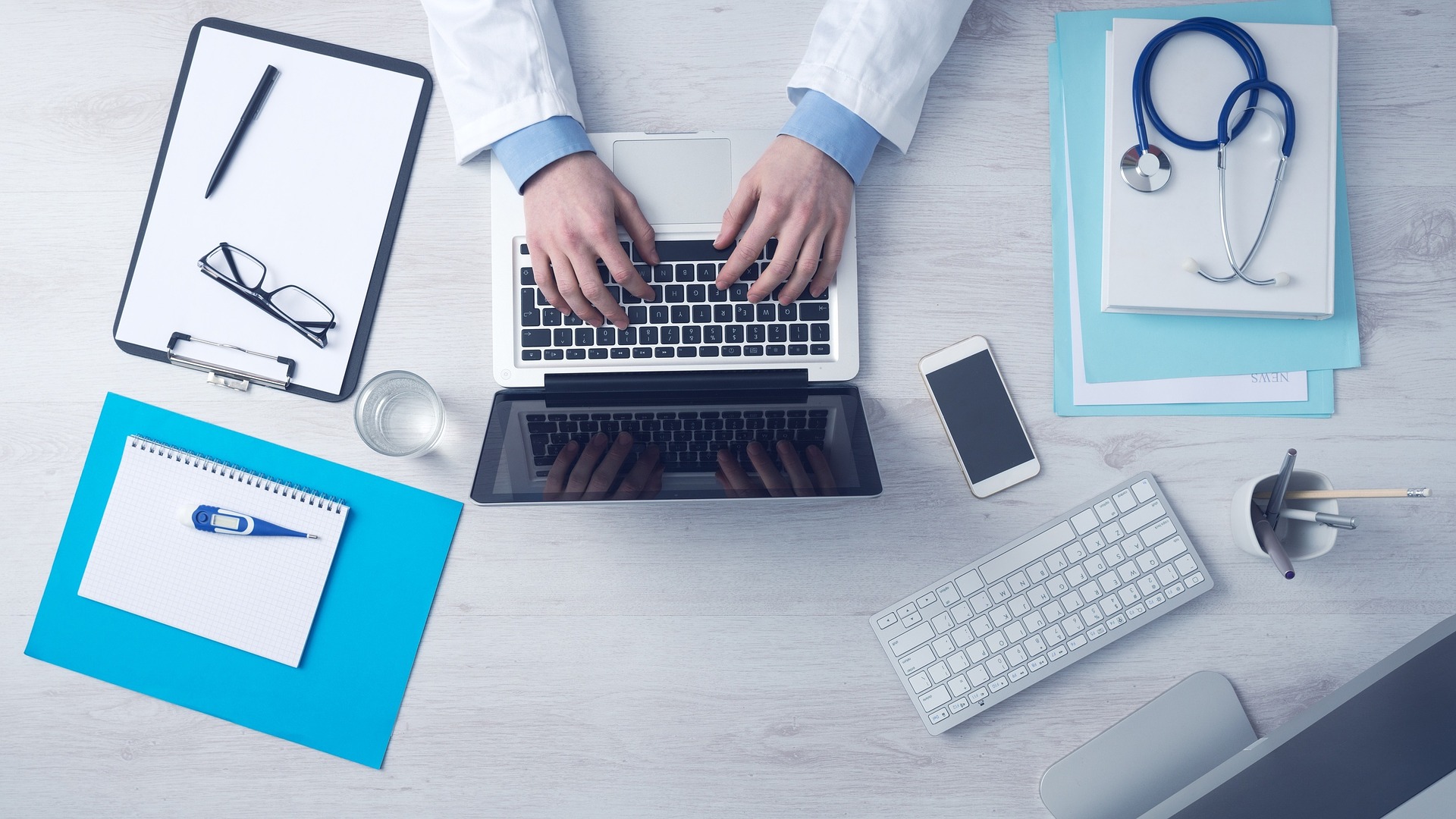 5 Reasons Why Doctors Should Have a Side Hustle
November 7, 2017 • 5 Min Read
Let's face it: being a doctor is great, but the job doesn't always meet all of our needs. Sometimes we need a little something more – whether that be a hobby, time with family, or, yes, even money.
Enter the Side Hustle
A side hustle is simply a way to make an income apart from your primary job. Let me tell you, physicians are jumping onto this idea in droves, and it's not just because they want to be rich. Trust me, if getting rich was our primary goal, we wouldn't have gone into medicine.
I've highlighted physicians who have done everything from starting their own YouTube channels to starting their own companies. For some of these doctors, the side hustle has become a significant source of revenue. (If you'd like to talk about it and creating other sources of passive income, consider joining the Passive Income Docs FB Group to learn, support, have fun, or just dream.)
But while money is an important part of the concept, there are other reasons a side hustle might be right for you. So here are five of those reasons, starting with the obvious:
1) Make More Money
When it comes down to it, everybody likes the idea of having a little extra income. Besides providing a safeguard against unforeseen expenses, a side hustle may help you take that dream trip you've always wanted, or perhaps help put your kids through college.
And if you doubt how significant the income from a side hustle can be, just talk to the White Coat Investor or Physician on Fire. Again, check out some of the True Doctor Stories. There are many people who have matched or even exceeded their physician incomes through what can be considered side hustles. I can now actually say that's the case for me and my wife.
2) Hedge Against the Unknown
We all know medicine is changing. Who here is optimistic about the direction we're headed in? We're constantly at the mercy of regulatory changes and insurance carriers who often dictate the timing and amount of reimbursement. Some physicians are seeing reimbursements cut by as much as 10-20% from year to year.
Of course, the biggest worry is losing your job altogether. And if you think doctors have full job security, ask any anesthesiologist whose group got bought out by Sheridan (bought by Amsurg). One day you're in, the next you might be out.
In the face of all that uncertainty, wouldn't a little extra security be nice? Not only can a side hustle provide more financial security for yourself and your family, it can greatly reduce your daily stress, just by knowing you could make it if the worst happens.
3) Provide an Outlet For Your Passions
I think I can safely say that most of us became physicians because we're passionate about it. However, I don't think any one profession can define our passions in full. Sometimes we have itches that practicing medicine just doesn't scratch. That's the premise behind #imnotjustadoc (I'm not just a doc).
Some love to be creative otherwise through writing, art, or music, while others love to start businesses. Physicians are multi-talented, and why not contribute to the world using those other talents as well. Whatever your passions are, wouldn't it be nice to have an additional pursuit that also happens to bring in a little extra income?
4) Allows For More Enjoyment in Your Day Job
No doubt you've heard that variety is the spice of life. Sometimes it can be nice to flex different muscles. Having other pursuits and passions, especially those that can produce some sort of income, is extremely gratifying. But I've noticed it also makes me appreciate being a doctor in some other ways as well.
With another outlet for my interests and other sources of income, my profession as a doctor goes from near obligation to another passion to pursue. In fact, in the past I've suggested that if you want to have a long happy career, make medicine a hobby.
5) Gives More Freedom… and Happiness
One of the greatest benefits of having a side hustle is simply the ability to choose what you do with your time. Happiness can sometimes be a very elusive state of mind, but I think a huge part of it is feeling like you have choices.
Personally, by having income-producing side hustles, it's changed the outlook on my job, and I and my family are better off for it. Because of my own side hustles, I can choose to spend more time doing what I want–whether that be time spent with family or time spent at work.
Final Thoughts
The great thing about having a side hustle is that you don't have to give up your career as a physician. In fact, I hope that you never give it up completely because the world needs great, caring, compassionate, and happy doctors. If your intention is simply to reduce your current clinical time, having a side hustle may give you an opportunity to explore that without putting your primary source of income at risk.
Maybe you've already come up with a business idea, or an invention, or thought of trying something on the side. Why not at least give it a shot? The worst that could happen is that you basically end up in the same place, maybe having wasted a little time or money. But depending on what your goals are, the upside could be tremendous.
If you're interested, a good place to start might be the growing List of Physician Side Hustles and see if anything appeals to you.
Any other reasons I'm missing? Let me know!
Are you ready to model successful people and start growing your income streams? Learn more about the free
LEVERAGE & GROWTH SUMMIT
.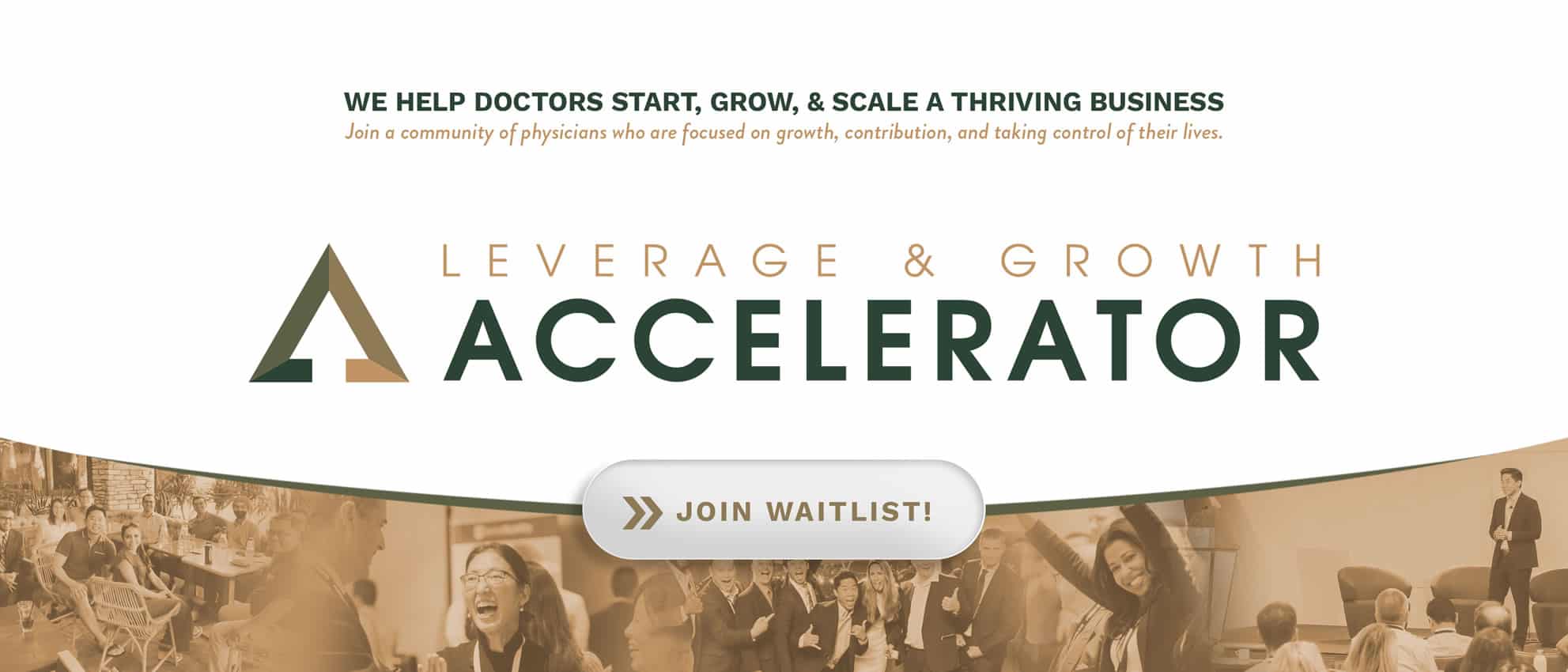 Disclaimer: The topic presented in this article is provided as general information and for educational purposes. It is not a substitute for professional advice. Accordingly, before taking action, consult with your team of professionals.