The Basics of Buying a Franchise
January 11, 2018 • 8 Min Read
Have you ever thought of opening up a franchise?
There's something magnetic about owning your own business. The American Dream has long appealed to people who want to work for themselves, set their own hours, and impact their community. For many of us, even as doctors, that spark of entrepreneurial spirit is deep inside waiting to be kindled.
But let's face it: starting a business from scratch is hard work. Creating a product, finding a good location, or jumping through all the legal hoops. . . It can be daunting, to say the least.
Some find that franchising an existing business model works very well and can be quite profitable.
What is a Franchise?
Put simply, investing in a franchise is a licensing relationship. A company, like Subway or 7-Eleven, licenses their brand, their operating system, and usually their products to the franchisee. This type of franchise is called "business format franchising," and it's the one people are most familiar with.
Examples of different franchises:
Restaurants
Child learning centers
Home cleaning
Tax preparation
Medical clinics
Floral shops
Car repair
UPS Store
Of course, investing in a franchise involves some upfront costs. There is the franchise fee, of course, which is highly variable. Compare the start-up fees of McDonald's ($1,000,000 – $2,300,000) to Subway ($116,000 – $263,200), and you can see how variable they truly are.
Or, for just $20,000, you can buy something called Little Medical School. Here, children learn while having fun as they dress up like doctors, role-play, use realistic medical instruments. Yes, it really does exist.
As I mentioned before, most of what a franchise entails is a relationship. A company gives you the right to sell and advertise using their trademarks and products, and you agree to give them the necessary fees (upfront and ongoing) and follow their guidelines.
Pros and Cons
As with anything, deciding if owning a franchise is right for you involves some good news and bad.
Pros:
Tried and true business model – As the franchisee, you are buying into an existing, often turnkey and successful business process. Their momentum is now yours, so you can essentially hit the ground running – everything has been done before, including research and development, so your chances of business success can be higher with a franchise.
Name-brand recognition – People trust brands they're familiar with, and that makes marketing and promoting your business that much easier.
Training and support – Just about any franchisor will provide you with training for their business model. Further, you can talk to any franchise owner for great advice and they'll know exactly what you're going through.
Cons:
Lack of flexibility – The flip side to having a lot of the heavy lifting already done for you is that you'll have less control over what or how things can change for your business. As a franchisee, you'll have agreed to do most things the way the franchisor dictates.
Initial capital – In some cases, the initial investment into a franchise can be more expensive than starting your own business from scratch. Specific franchises require more than others, of course, so research is key.
Ongoing royalty fees – Most franchisors require ongoing payments. GNC, for example, requires 6% of gross sales. Forever.
Time – Operating a franchise is running a business. Although it's a proven business model, it doesn't mean you can just buy one and walk away. Many franchises end up failing because of poor management. It takes daily time, energy, and effort – just like any other business.
Risk – Franchise fees are a decent amount of income up front without any promise of return. However, this is true of most any income-generating venture.
How Much Does a Franchise Really Cost?
The initial franchise is only the starting point when it comes to cost. Let's take an example and break down what you might really pay for if you decided to buy into it.
Mathnasium is one of the top 150 franchises in America and is a math learning center for children. The franchise fee is usually around $40,000 but start-up costs are known to be usually around $102,750 – $143,610. What does that entail, exactly?
Initial Franchise Fee*
$40,000
Expenses While Training
$2,500 – $3,500
Rent (first and last month's rent)
$6,000 – $14,000
per month
Paint, Carpet and Tenant Improvements
$2,500 – $10,000
Furniture, Signs, Equipment and Supplies
$10,000 – $15,000
Insurance (annually)
$2,000 – $3,500
Business, License and Name Registration
$250 – $1,000
Professional Services (Legal/Accounting)
$1,500 – $2,000
Phone and Utilities
$500 – $1,000 per month
Video Surveillance and Related Equipment
$1,500 – $5,000
Pre-Opening Advertising
$4,000
Additional Reserve Funds (4 months)
$32,000 – $40,000
Total Estimated Investment*
$102,750 – $143,610
What this example shows is that the initial franchise fee is only a small part of the picture. There are many other considerations that can depend on things like location. So, it's important to dive a little deeper in order to get a full handle on the associated costs.
Can It Be a Source of Passive Income?
Absolutely. Now, don't get me wrong, opening and operating a franchise is still work, just like any other business. But, in general, the benefit of having a business is the possibility for your income to continue to grow while the amount you work remains the same or is actually reduced. Once you establish the business, you can hire great management to run it for you.
The key is to actually get to that point. If you can get it up off the ground, it can possibly eventually "run itself" more or less (provided you have good management).
Franchise Opportunities
If you are considering investing in a franchise of your own, an important thing to consider is the field you want to go into. Franchises exist for nearly every field, from automotive to fast food to healthcare. Some of the more relevant to us as doctors include BrightStar Care, Miracle-Ear, and Diamond Physicians.
One of the more capital-heavy franchises is American Family Care, which is an urgent care facility. AFC requires an initial investment of $807,500 to $1,434,500, as well as liquid cash of at least $550,000 and a net worth of $1,200,000.
Now you don't necessarily need to do something medical. You could open something in line with one of your passions such as exercising – like Orange Theory Fitness ($500-900k fee) or Jazzercise, which has a franchise fee of around $1,250. Anything you could think of seems to have a franchise opportunity attached to it.
In case you were wondering, here are the top ten franchises worldwide according to Entrepreneur with initial investments in parentheses. As you can see, a good number are related to one of my favorite passions – food.
7-Eleven Inc. ($38k – $1.1M)
McDonald's ($1M – $2.2M)
Dunkin' Donuts ($229K – $1.7M)
The UPS Store ($178K – $403K)
Jimmy John's Gourmet Sandwiches ($330K – $558K)
Dairy Queen ($1.1M – $1.9M)
Ace Hardware Corp. ($273K – $1.6M)
Wingstop Restaurants ($347K – $733K)
Sport Clips ($189K – $355K)
RE/MAX ($38K – $225K)
If none of those jump out at you, here's a couple of great resources to get you started. FranchiseDirect and Franchise.org have listings and searches by category.
Also, something important to note is that just because you've identified the one that you want to buy, there is still an application process. The companies often have a net worth and liquid cash requirements as well. Remember, they're looking to partner up with people who have the greatest chance of being successful and furthering their brand. That usually involves being well funded and having experience if possible.
Conclusion
If the idea of owning your own business has been at the back of your mind for a while, investing in a franchise might be a great way to get started. But like anything, it's not for everyone. Required initial capital can be high, but you're at least buying a proven system. You have less freedom to run your business in any way you see fit, but instant brand recognition is a huge plus.
For busy professionals, owning a franchise can seem very appealing. Who doesn't like the idea of having an additional income stream and passive income? But it's important to realize that it is a tremendous time commitment up front. Personally, I don't know of any franchise that you can just buy and it starts printing money on its own. Please tell me if you do! You have to get the business up and running before letting it go a bit and that may take a little time. The benefits might be delayed, but as with most successful passive income ventures, they can be long-lasting and worth it.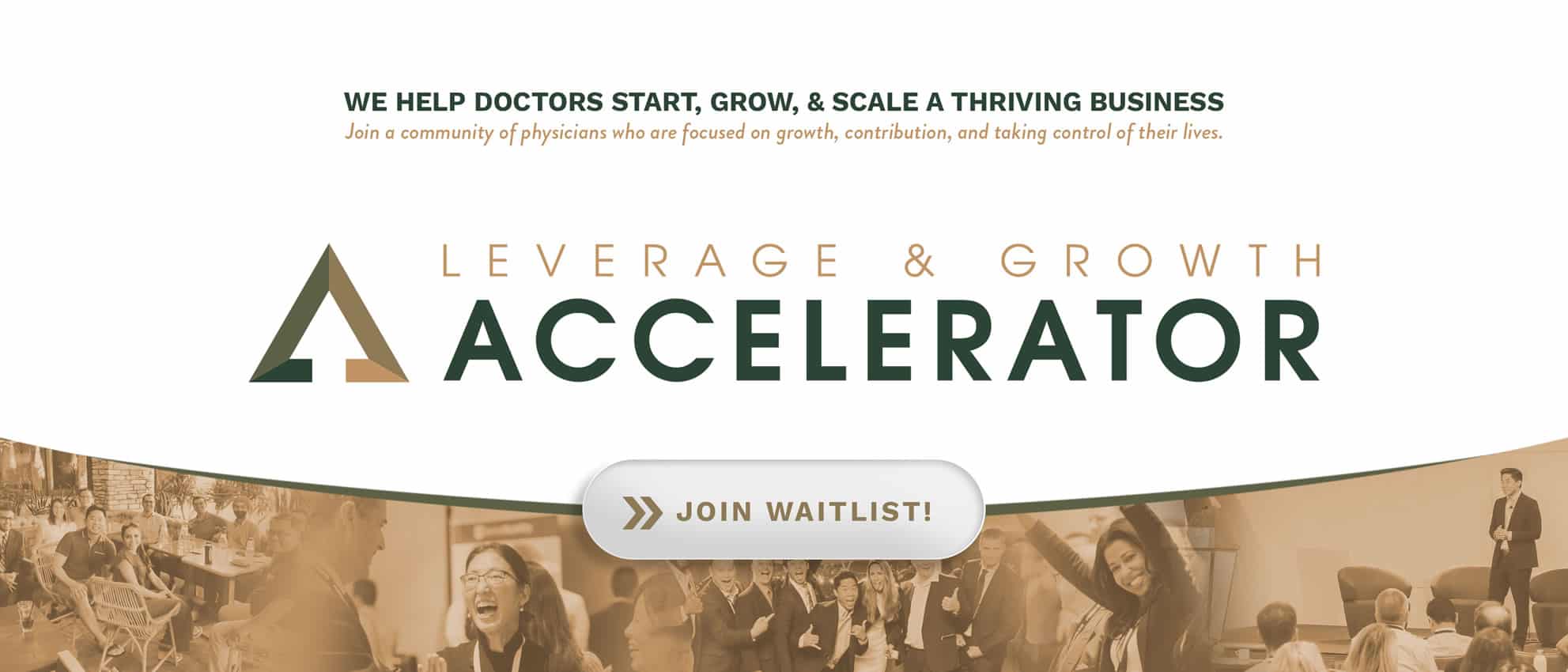 Disclaimer: The topic presented in this article is provided as general information and for educational purposes. It is not a substitute for professional advice. Accordingly, before taking action, consult with your team of professionals.