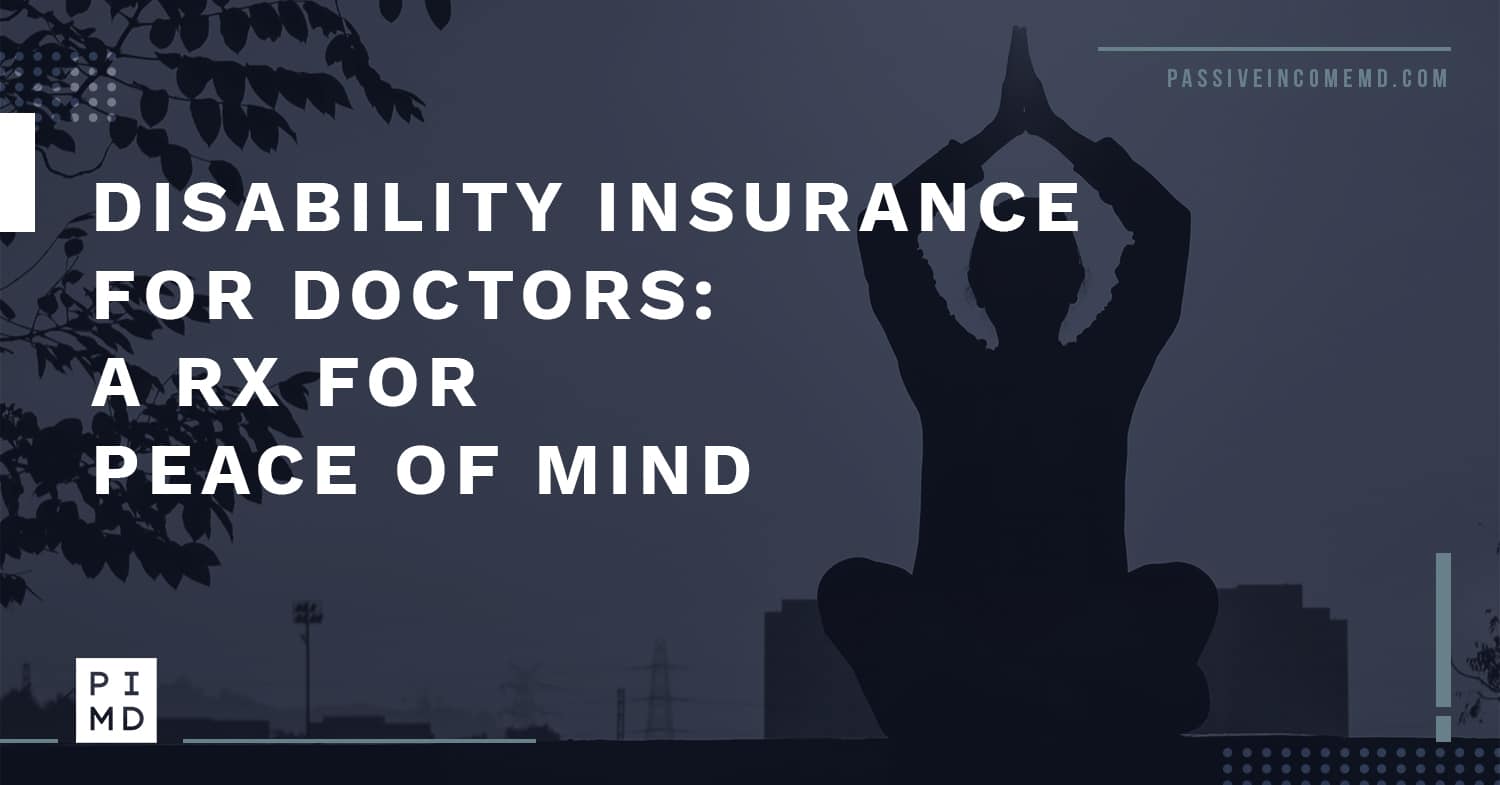 Disability Insurance for Doctors: A Rx for Peace of Mind
June 15, 2022 • 8 Min Read
As a physician, I've seen many instances where patients or fellow doctors suffered a life-altering illness or injury. In fact, I used to moonlight in an occupational health clinic. Early in my career, this was an eye-opening revelation, and it made me a firm believer that unexpected things can happen to good people.
In fact, 1 in 4 20-year-olds will become disabled before reaching retirement. An injury or illness can happen to anyone, at any time, and the key is to prepare for it before it actually does.
Sorry for the gloom and doom, but this is particularly important for doctors, because we have spent so much time and money to prepare for our careers. If a physician becomes disabled because of a serious injury, it's not like they can give up everything they've worked so hard to accomplish and change careers quickly. Certainly, we can use our knowledge and abilities in other ways. But it takes time to plan to source and meet your income expectations.
The best way for doctors to prepare for any life-changing illness or injury is through disability insurance. Having coverage to replace a good portion of your income is what offers you and your loved ones the peace of mind we all desire. Without it, you could end up with ongoing expenses and bills and no income to pay for them. It happens, and it can be devastating.
Here's the spoiler: I think it's a no-brainer until you're "self-insured."
A Closer Look at Disability Insurance
So, what exactly is disability insurance? I asked Pattern, one of the sponsors of this website, to answer this question. Their expertise in this arena is far more in depth than my own.
The basic concept of disability insurance is replacement income. Your career depends on you. If you can't perform the necessary tasks of your practice, you won't be able to continue earning any income. That's why disability insurance is so important for physicians. It's one of the most critical aspects of your total financial security.
Unlike other careers, a slight change in health or a minor accident can be crucial to your ability to work. Physicians have a 30% chance of missing out on income because of a sickness or injury during their careers. That's not something you want to take a chance on.
I've known and read about doctors who became disabled, and it is not only financially devastating when it happens, it can be emotionally traumatic as well. In fact, Stephanie Pearson, one the principals of PearsonRavitz, another sponsor of our website, suffered a career changing injury while working in her OB/GYN practice.
It took her years to sort out the many aspects of disability coverage, and it was Stephanie's struggle with the system that motivated her to become a champion of disability insurance to other physicians through her firm PearsonRavitz.
Stephanie's passion for educating others on the vital need for disability insurance came from her own injury.
"The challenge of losing my identity as a physician drove me to become a passionate advocate and advisor to my peers on the importance of disability insurance." — Stephanie Pearson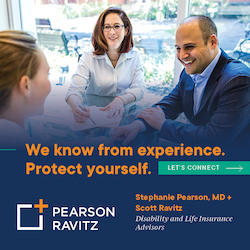 That was the driving force behind becoming an insurance broker and was instrumental in forming the firm of PearsonRavitz.
Stephanie has dedicated herself to educating other physicians on the vital need to have the appropriate policy in place in case of injury or illness. In fact, it was her passion that has made me a vocal advocate for telling my fellow physicians about the critical need to have this coverage in place.
Types of Disability Insurance
There are basically two types of disability insurance: short-term and long-term. Both have their value, and can vary in cost significantly. The short-term insurance is designed as an "emergency fund," covering you from 3 to 6-months from the onset of the disability.
Long-term disability insurance provides benefits approximately 90 days after the disability, and will provide benefits based on the type of coverage you purchase. Ideally, long-term disability insurance policies will provide coverage all the way to age 65, which is considered retirement.
The earlier you take out disability insurance, the more cost effective it becomes. That's why many physicians take out policies when they're residents or fellows, as the cost is significantly lower. Many physician employers will provide basic short-term disability insurance coverage as a benefit.
Here's something else to consider: if your employer pays the premiums for the disability insurance, the money you receive will be taxable as income. If you purchase it yourself, it won't be taxable. This is something you and your financial advisor or accountant should discuss, because it will impact each person differently.
Many physicians ask me how much disability policies pay. If you have a catastrophic injury or illness, the disability insurance will provide about 60% of your adjusted gross income, which is equivalent to your take-home pay. Rates are based on a variety of factors, including age, health history, type of work you do, where you live, and your income.
Options to Consider
There are many top companies that cater to the disability insurance needs of physicians. They vary in price and coverage, as you would imagine. But as Pattern points out, there are several options that would greatly enhance your coverage and benefits over the term of the policy.
Adding Riders to Your Policy: Partial Disability
By adding riders to your disability policy, you'll ensure you have the best coverage available. One example would be to have a partial disability rider on your policy. You're more likely to become partially disabled rather than totally disabled, which means you would lose some of your ability to earn income, but not all. Having this rider in place means you would receive a percentage of your income equal to the amount you lost due to your inability to work full time.
Future Benefit Purchase Rider
Another must-have is a "future benefit purchase rider." As your income grows, you'll want to increase your disability insurance coverage. But instead of having to purchase a new policy with premiums that far exceed what you're currently paying, you can simply request additional coverage without having to go through medical underwriting. You'll pay an additional premium, but it will be far less than that of a new policy.
Additional Considerations
Other riders to include in your policy are a "non-cancelable" option as well as a guaranteed renewable one. Having both will ensure that there won't be sudden changes to your policy and that your benefit amounts can't be changed. In addition, the policy can't be canceled as long as you pay your premiums.
Does Every Physician Need Disability Insurance?
The simple answer is, "yes." The caveat being that if you're financially free and "self-insured" (meaning that even with total disability you would be able to sustain yourself financially), then the answer becomes "no, you don't need it."
Just reading Stephanie Pearson's story should be enough to convince any doctor regarding the need to have disability coverage. In fact, most every professional who wants that peace of mind that is provided by disability insurance should have it. However, there are some instances where it may not be necessary
If you have a substantial stream of passive income, you could consider yourself "self-insured." You won't need to replace much of the income from your medical practice if you become disabled. Another consideration is your age. If you've been practicing for a long time and are considering early retirement, your need for disability insurance diminishes. Plus, most insurance companies only write disability policies up to age 55.
Topics to Help You Professionally
Disability insurance is one of many topics we cover to help physicians on a professional level. You'll find many others designed to help you succeed as a doctor and as a professional.
Learn more about how we can help you start, scale, and grow a thriving business. Join our Passive Income Docs Facebook Group and start receiving priority access to new opportunities and shared resources.
---

The Financial Freedom Through Real Estate Conference (PIMDCON 2022) is a curated, high-yield event designed specifically for physicians and high-income professionals.
PIMDCON 2022 will give you the strategies you need to invest with confidence from people who have already done it themselves! You will have access to Real Estate Strategies By Doctors For Doctors.
The conference will also provide wisdom and insight into navigating real estate investing in today's volatile environment. Seats are limited!
September 23rd – 25th, 2022 in Los Angeles, CA
>> Secure your seat TODAY! <<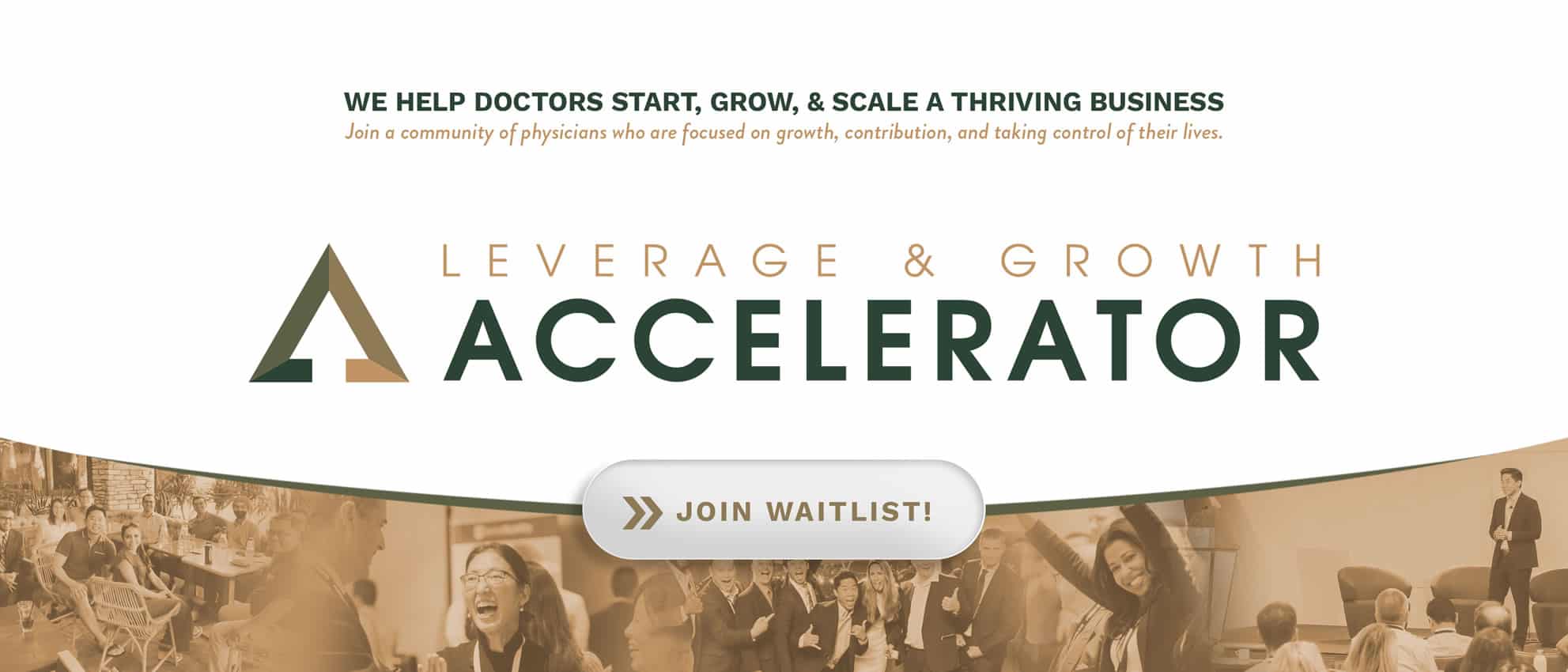 Disclaimer: The topic presented in this article is provided as general information and for educational purposes. It is not a substitute for professional advice. Accordingly, before taking action, consult with your team of professionals.