How YouTube Is Helping Me Change Healthcare As We Know It
October 27, 2016 • 7 Min Read
Dr. Zubin Damania, aka ZDoggMD, is the Founder & CEO of Turntable Health. Prior to moving to Las Vegas to establish Turntable, he worked as a hospitalist at Stanford University for 10 years. He may be best known for his work as ZDoggMD, but he's also recognized as helping to lead the Health 3.0 movement.
Tell me about the origins of ZDoggMD…
I've always been a bit histrionic and love to be the center of attention; it was a way to address general social awkwardness growing up. So, round about 2010, I realized YouTube was becoming a thing. I felt like I had no voice, so YouTube might be a way to have that voice – not just to educate and entertain patients, but to raise the alarm about the general levels of suffering that were going on in the provider community.
Again, the idea was that I was so disempowered and I felt like I was creating this shadow, living a life that wasn't really who I was because I was suppressing this creative side. Medicine is really good at asking us to conform and play by the rules, but it's not very good at encouraging out-of-the-box thinking or creativity. So, for me, the ZDoggMD character was a way to foster that.
How much time are you putting into running the brand?
Well, I think the majority of my time now is spent doing videos, social media, traveling, speaking, spreading the word about the movement we're trying to create, so clinical time is much less these days.
What's Turntable Health and why leave a nice job to pursue this?
Well, I left my nice job because it was no longer nice in that I wasn't living the story I was supposed to live. I think many of us in medicine feel trapped by expectations both societal, familial, and personal about what we are supposed to be doing.
So, for me, when I got the opportunity to move to Las Vegas and try to start some kind of enterprise that would make healthcare better, I really couldn't resist, especially since the door had been opened by making the videos and I'd already taken quite a bit of risk doing that.
Turntable Health is simply a primary care clinic that's team-based, focused on outcomes rather than insurance billing. We work on a capitated rate with shared savings if we have good outcomes. We have meditation, yoga, teaching kitchens, and our own EHR that was built from scratch with the idea that an electronic health record shouldn't be a regulatory tool or a cash register; it should be a patient care tool. We partner with a company called Iora Health out of Boston, and they are now growing in multiple states, so we know this model is working.
Tell me more about the Health 3.0 Movement.
We are working on this concept of Health 3.0 that transcends the autocratic days of health 1.0 when it was just a doctor and a patient in an unregulated relationship. It transcends the machinery-like assembly line of Health 2.0 with its EHRs and MACRA and MIPS and the million acronyms and the bureaucrats trying to tell us how to practice. It takes the best aspects of both of those and says "Let's re-personalize it." It's about the human relationship, and this movement is happening on Facebook. If you search ZDoggMD or The Health 3.0 Tribe, you can lend your voice to this process, because it's going to take all of us to un-break medicine.
How are you able to balance between running Turntable, being a physician, being ZDoggMD, having a family, and all your other hobbies and leisure activities? Where do you find the time?
Well, it's really difficult, but the key thing is to put your family above everything, and I was able to do that by incorporating them into the ZDoggMD brand. So, I do a lot of livecasting on Facebook, and each of these videos gets around twenty thousand views or more, and I will often incorporate my children.
My wife, who is a radiologist, also helps me with branding, social media, travel and everything else. So instead of work-life balance, we think of it as work-life integration, because we're passionate about what we're doing, and so every day we wake up excited.
The clinical stuff has had to be peeled back a bit because that does take a lot of time, and if you don't devote a lot of bandwidth to it, you won't do it justice. So, I see patients just a few days a month at our county hospital. I do miss it, but I actually feel like I'm contributing more with my current activities than I can through direct 100% clinical medicine.
What other hobbies or leisure activities are you into? How do you let off steam/deal with all the stress?
You know, again, I let off steam by being myself authentically in the videos we create. So for me, that's a passion and I don't really need other interests to offset it. I mean, obviously I spend a lot of time with my family and we like to travel. I play music, I listen to music, but most of my time is spent doing what I do for "work" and I'm so passionate about it that I feel like that allows me to let off steam.
Has being ZDoggMD impacted your life financially? Does it bring in some sort of income, especially (ahem) passive income? 
So, there's some passive income through YouTube, but the main way that I monetize what I do is through paid speaking engagements. Those have multiple purposes: for one thing, they build my brand, they allow me to spread the word about our movement, which is the Health 3.0 movement, to sort of un-break health care, and they generate revenue, which allows me to make more videos and see fewer patients. It's actually a perfect use of the platform to generate revenue while creating the movement, so everything is aligned.
How has the income impacted your practice of medicine in your family life?
Well actually, the income from ZDoggMD allows me much more freedom to practice medicine as I see fit, to do the administrative stuff required for Turntable while not being slave to income from that, and it allows me to have more time with my family because I work quite a bit of the time from home.
Anything you would've done differently along the way?
Well, honestly, not really. I think everything worked out the way it was supposed to for a reason. If I hadn't spent the time at Stanford for all those years, if I hadn't suffered to some degree towards the end. If I hadn't taken the risk when I did to move to Vegas, all of this wouldn't have come together the way it did, so I have really no regrets.
Any piece of advice for other physicians who are considering pursuing other interests or other sources of income?
My advice is this: if you're passionate about something, really passionate, then you can find a way to make it work financially, because you'll be living your story. And that may not be a whole ton of income, or it may be a whole ton of income, but it really just depends on whether you're crazy about what you're doing. Obviously the best integrations are ones that have some clinical medicine involved, but it doesn't necessarily have to be the case.
So pursue your story with absolute conviction and passion and don't let people dissuade you, because they will try, mostly because they are afraid of addressing their own interests and passions because that fear is beaten into us in health care.
(Editor: Check out one of my favorites by ZDoggMD – EHR State of Mind, his take on Jay Z and Alicia Keys' "Empire State of Mind.")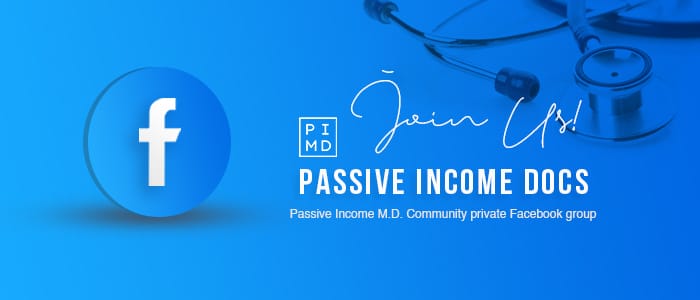 Disclaimer: The topic presented in this article is provided as general information and for educational purposes. It is not a substitute for professional advice. Accordingly, before taking action, consult with your team of professionals.