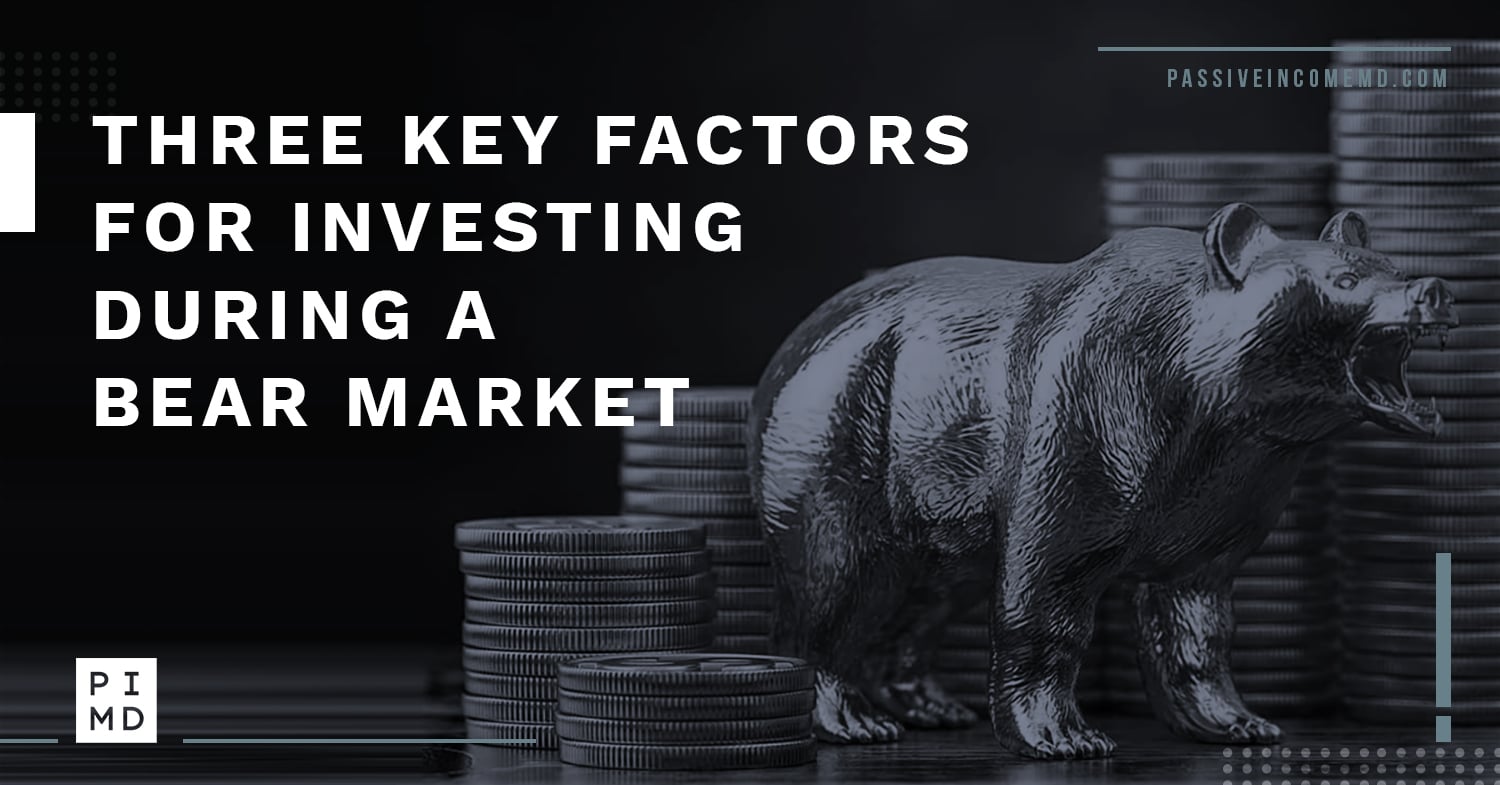 Three Key Factors For Investing During a Bear Market
June 15, 2022 • 5 Min Read
Right now, it seems there are many reasons to view the financial markets under the lens of doom and gloom.
Whether it's the headlines about soaring inflation and rising interest rates, high gas prices, or nervousness around foreign workers within the global economy, it's understandable that many people feel pessimistic about their investment portfolios.
Here are three key factors to consider as you diversify your portfolio.
1) Optimize For Cash Flow
One way I try to put this into practice is through optimizing my portfolio for cash flow generation. Whenever we see stock markets going down, many are tempted to put most of their money into hard assets that might hold their value, like gold. But, I would say this is the best time to think about steady cash flow and not just about potential value.
You need cash to live out your day-to-day life and take care of your family, so think about how you can optimize your portfolio for cash flow generation to keep you on track. When I look at my portfolio, I want to make sure cash keeps coming in, even if the stock market drops.
It's also important to choose investments that can withstand volatility. When making investment deals, we think about two sides: one of these is playing offense (i.e., making the best returns) and the other is playing defense (i.e., finding the best hedges while still trying to maximize returns).
Recently, I was at an investor meeting in the middle of one of Wall Street's worst weeks in recent history. During the meeting, it transpired that I was the only person who had made any money investing that week—I then reiterated that I've been consistently making money through my existing cash flowing real estate investments, just as I've always been doing. Which goes to show that having assets you can use to generate cash flow is always a great way to protect yourself from the volatility of the stock markets.
2) Diversification Is Key
A well-diversified portfolio is the key to success
. That way, you have other investments that can keep you afloat if one investment isn't doing as well as you hope. For example, when I look at my portfolio, I have investments in at least seven different asset classes—including commodities such as physical gold (which is great to have as a hedge, as I mentioned earlier).
My portfolio also shows where I've been investing in real estate for many years. As I've said many times, investing in cash flow properties has helped me create a healthy cash flow stream, regardless of the trends on Wall Street.
3) Leverage Other People's Experience And Knowledge
As aforementioned, I'm placing most of my bets in real estate. Not only by owning cash flowing rentals but also investing in apartments and commercial rentals as part of an investment collective. It's pretty well known that in times of inflation, we traditionally find the best hedges through investing in real estate and commodities.
Which leads me to my last point— one way you can leverage other people's time, knowledge, and experience is by investing in real estate syndications and funds.
1. Syndication
A syndication is a group of accredited investors who pool their money together for an investment property. For example, a larger syndicate could involve investing in multiple single-family homes, multifamily units, and a chain of hotels across the country. This is a great option for busy investors who prefer to be less hands-on with their rental properties.
Syndications
come with an experienced team that handles the entire end-to-end process for the investments—from initial acquisition of the asset to building maintenance and rent collection.
2. Real Estate Funds
If you want to think of a syndication as a single stock, think of real estate funds as a mutual fund, a basket of stocks.
You're still pooling your investment with others to buy real estate. However, instead of investing in a single property, you end up owning smaller pieces of multiple properties. They allow you to gain a good amount of diversification with a single investment.
Both syndications and funds give you the benefit of lowering your individual risk while giving you access to more opportunities. However, there are pros and cons for each type of investment, depending on your personal circumstances and risk appetite.
To Wrap Things Up
Ultimately, our investments are all about creating passive income. As doctors, we want to nurture our hard earned income in ways that allow us to create a consistent cash flow that can eventually replace our earnings. This is so we can eventually spend our time in whatever ways we choose to.
While you should always look for the best opportunities with the most potential, you should also be ready to seize the opportunities that present themselves during times of market volatility. Stock markets are always changing, and there's no crystal ball to predict what will happen next.
Always remember there are two sides to every investment: one side makes the best returns possible by investing in the hottest assets at any given time, and the other side creates your best hedges while trying to get as much return as possible. Be ready to take the best opportunities when they come up and don't get discouraged, because there will always be other opportunities in the future.
Good luck!
---

The Financial Freedom Through Real Estate Conference (PIMDCON 2022) is a curated, high-yield event designed specifically for physicians and high-income professionals.
PIMDCON 2022 will give you the strategies you need to invest with confidence from people who have already done it themselves! You will have access to Real Estate Strategies By Doctors For Doctors.
The conference will also provide wisdom and insight into navigating real estate investing in today's volatile environment. Seats are limited!
September 23rd – 25th, 2022 in Los Angeles, CA
>> Secure your seat TODAY! <<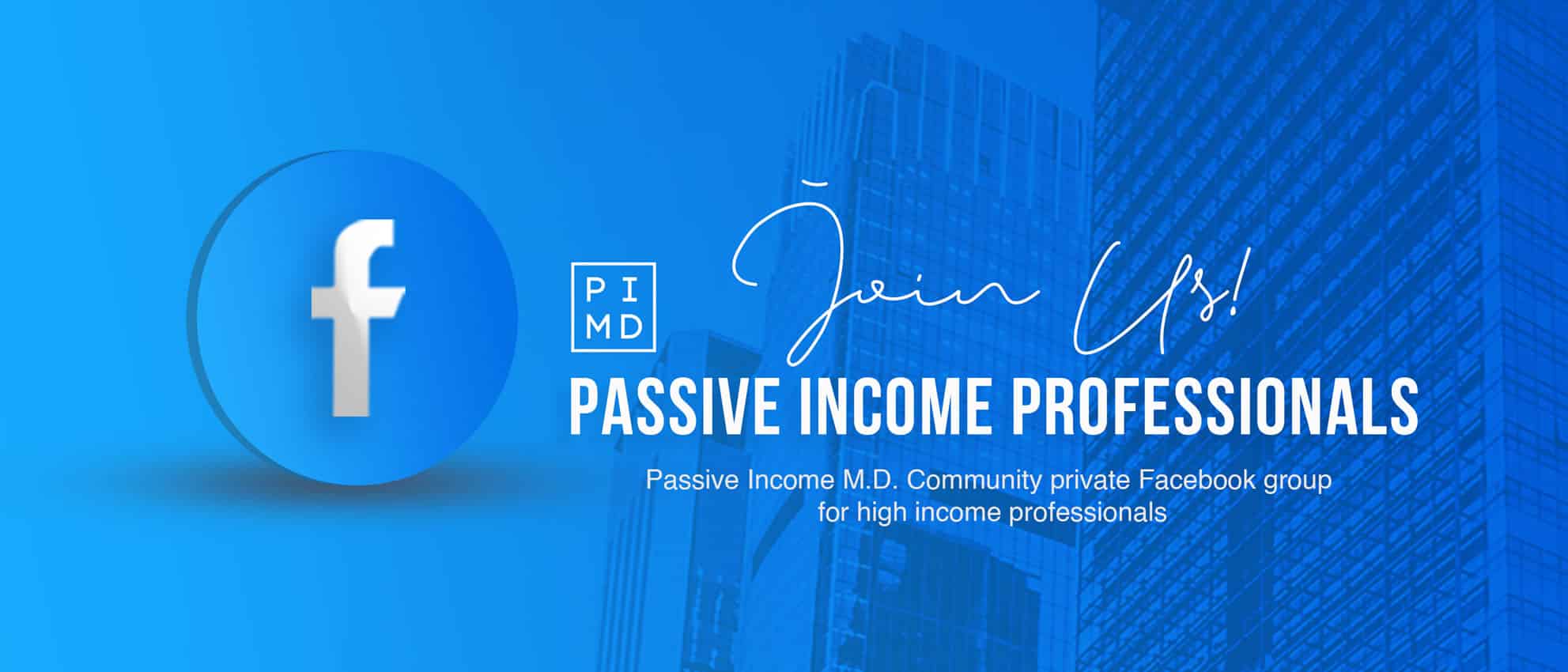 Disclaimer: The topic presented in this article is provided as general information and for educational purposes. It is not a substitute for professional advice. Accordingly, before taking action, consult with your team of professionals.