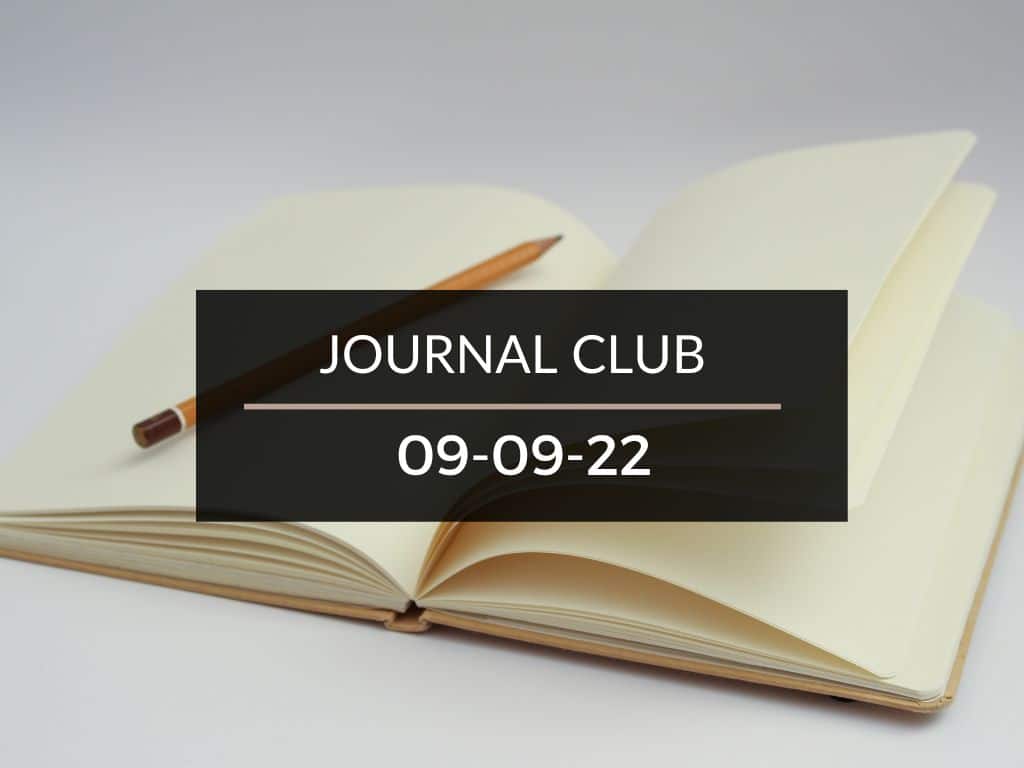 Journal Club 09-9-22
September 9, 2022 • 2 Min Read
Here's Journal Club 09-09-22! Every week, I hold a JOURNAL CLUB. After filtering through the articles on the web, I present a few that impacted my life this week. Be safe and stay well!
---
Whether you're trying to get out of debt or pursue financial independence, what do you do to better understand where you're at on your journey? One easy way to monitor your progress could be through budgeting. Would you agree? If you're looking for some inspiration,The White Coat Investor tracked their spending over the past year and shared the outcome from that exercise in the article – How Much This FI Physician Family Actually Spends in a Year. Check it out.
Are you familiar with the saying, "you can't improve something you don't measure?" Well, it's quite true, especially when it comes to personal finances. As busy professionals, we have a lot on our plate, and sometimes things just fall through the cracks. To which,

One Frugal Girl

shares some pointers to help us stay on top of our finances in the article –

Personal Finance Tips and Tricks to Manage Your Money

.
How do you define financial independence? Typically, it's when your passive income can cover your monthly expenses, right? How do you know that 'X' amount is sufficient? And what is it based on? The author of

Afford Anything

poses these fascinating questions and closely examines the rationale behind finding your FIRE number in the article –

How Much Is Enough?
As physicians, it's not surprising for us to wonder if work-life balance is really a thing for us. And if it is, why is it so challenging to achieve? According to the author of The Loonie Doctor, part of the reason is our strong sense of responsibility toward our career and family. As a result, oftentimes, it's our self-care that takes the back seat. Is there a way to fix this, you ask? The author shares it all in the article – Kick Work-Life-Imbalance's Ass: Find Your Karate.
That's all for this week! I hope this week's journal club was helpful.
Read any interesting articles? We'd love it if you could please take a moment to share them in the comments below!
Thank you for reading and sharing,
Peter
Disclaimer: The topic presented in this article is provided as general information and for educational purposes. It is not a substitute for professional advice. Accordingly, before taking action, consult with your team of professionals.