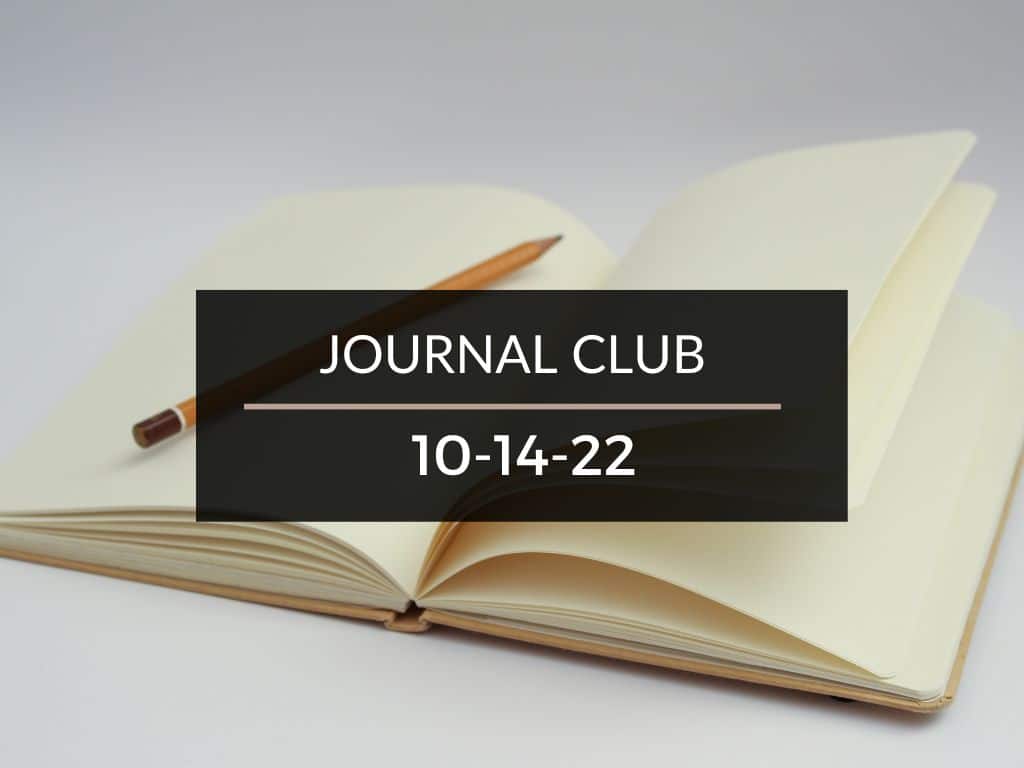 Journal Club 10-14-22
October 14, 2022 • 2 Min Read
Here's Journal Club 10-14-22! Every week, I hold a JOURNAL CLUB. After filtering through the articles on the web, I present a few that impacted my life this week. Be safe and stay well!
---
Many of us would agree that images or visuals help us understand an idea better or help us remember things clearly. What if you could apply the same principle to the world of personal finance and for achieving your financial objectives? Well, that's a possibility, and The White Coat Investor shares more about it in the article – Visualizing Your Way to Wealt
More often than not, we see people who have attained financial independence highlight the upsides of achieving it. But beyond that, what's that special something that makes you feel grateful for having that freedom? The author of Mad Fientist brings up this interesting thought and talks more about it in the article – Why I'm Appreciating FI More Than Ever Now. 


"Have you noticed the increasing hostility toward the wealthy folks, especially in the world of personal finance and investing?" Where is this bitterness coming from? The Darwinian Doctor asks these fascinating questions and explains some common assumptions associated with being wealthy in the article – Wealth Is Not a Zero Sum Game.
That's all for this week! I hope this week's journal club was helpful.
Read any interesting articles? We'd love it if you could please take a moment to share them in the comments below!
Thank you for reading and sharing,
Peter
Disclaimer: The topic presented in this article is provided as general information and for educational purposes. It is not a substitute for professional advice. Accordingly, before taking action, consult with your team of professionals.