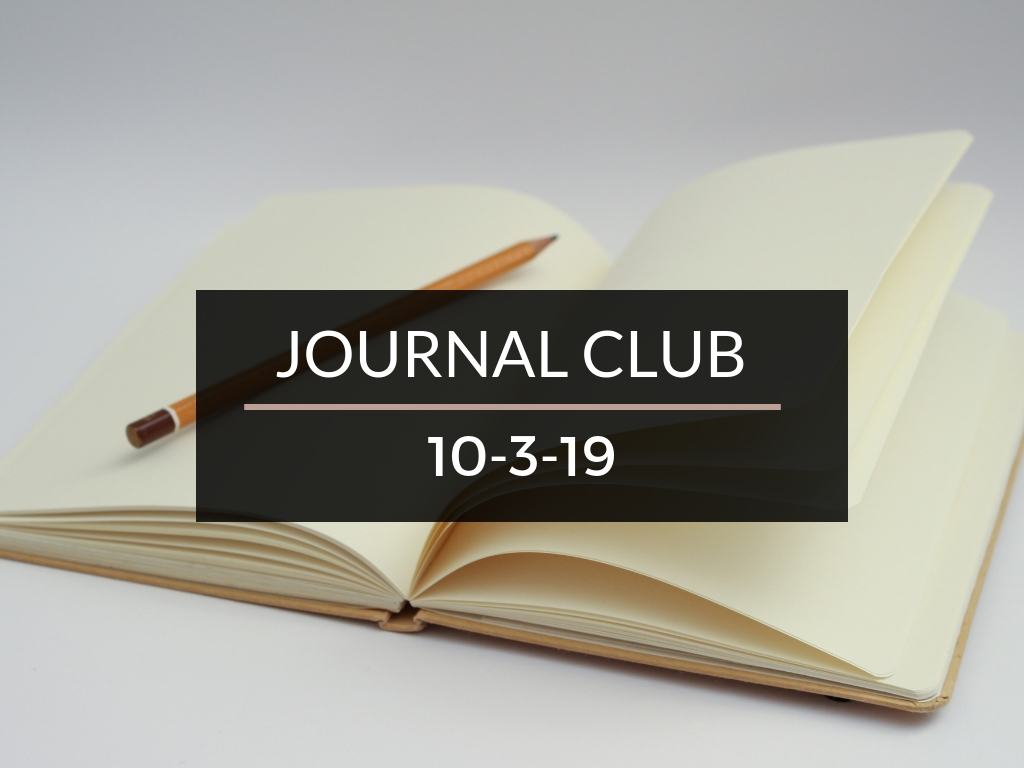 Journal Club 10-3-19
October 3, 2019 • 2 Min Read
Every other week, I hold a JOURNAL CLUB. After manually filtering through the millions of articles out there on the web, I present a few that impacted my life this month.
Here's our Journal Club for the week, enjoy!
---
In medicine, we see and experience traumatic events. While there is usually a victim of a particular circumstance, there's one that's often not considered. Guess who that is? Us. Dr. McFrugal creates this perspective around a much-needed topic.
Being a doctor is "flat-out stressful" says Smart Money MD, but for the very same reasons for learning how to become one, they must know the fundamentals of finance. Here are a few things to note for the incoming resident.
Fear is the enemy... or is it? David Draghinas of Doctors Unbound helps pose the question of whether experiencing fear is normal and why doctors shouldn't ignore it. What do you think?
We're bombarded with sales pitches from all angles which are most notably concocted by financial advisors. Granted, some advisors mean well. Others, not so much. White Coat Investor talks about the good, the bad, and the ugly with Michael Kitces in this podcast episode.
A little bit of motivation below. Enjoy and have a great weekend!
Disclaimer: The topic presented in this article is provided as general information and for educational purposes. It is not a substitute for professional advice. Accordingly, before taking action, consult with your team of professionals.