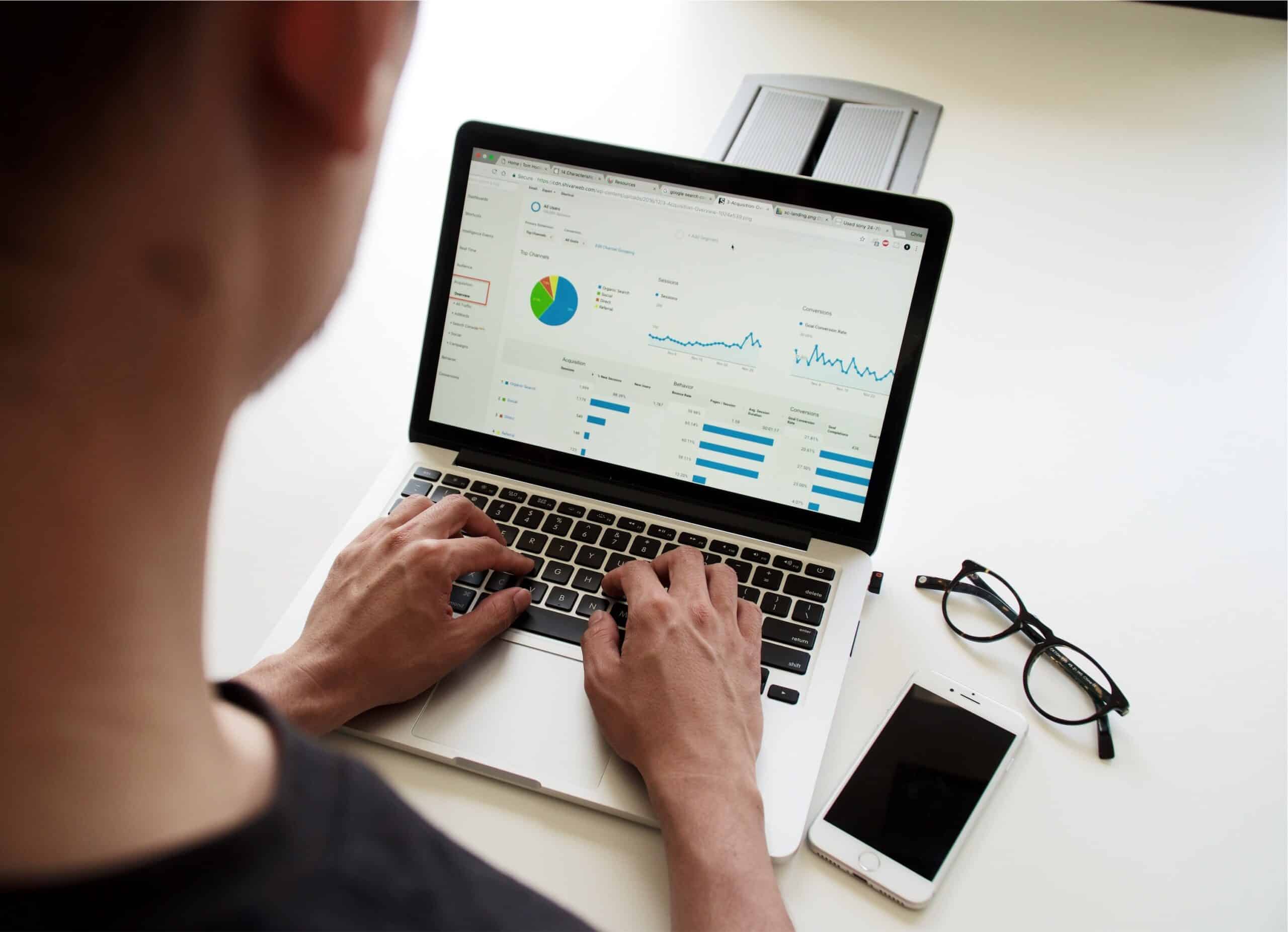 Online Tools I Use on a Daily Basis
October 21, 2020 • 10 Min Read
In today's age, there are endless choices for tools and resources designed to boost productivity.
Given that I do a lot of work online, I've come across dozens (if not hundreds) of different kinds of software, each with the goal of simplifying, providing greater efficiency, and increasing output.
This is not a bad thing. After all, when you're trying to balance being a physician, running businesses, managing a real estate portfolio, communicating with teams–all while putting a priority on time with family and self-care, you need all the help you can get!
Because of this, I actually enjoy testing new tools and resources; I've tried pretty much every product out there. At this point, I've finally narrowed down which of these tools works best for me.
Now, because I'm often asked just what tools I use, I decided to put together a list of the different software, platforms, and resources that I use most often.
Of course, everyone is different, so you need to figure out what works best for you. Fortunately, most of the options have trial periods, so you can test them out and decide.
So, if you're curious, here are the tools I use for both my personal and professional productivity.
Financial
Personal Capital
For tracking net worth and general wealth management, there is no better tool than Personal Capital. It keeps everything in one intuitive dashboard, making it very easy to track trends. When working toward a goal like financial freedom, having easy access to these numbers is invaluable–especially your net worth.
Real Estate
Crowdfunding Sites
Alpha Investing
This platform focuses on building relationships. This applies not only to investor/sponsor relationships, but also investor to investor. Alpha Investing takes a very targeted, methodical approach to investing in real estate, and to use their platform, you must be accredited.
Crowdstreet
This platform matches investors with project developers, which provides an easy way to get into commercial real estate investing. Crowdstreet thoroughly vets their developers, though, given the nature of this type of investment, it's still good to perform your own due diligence. As with the previous platform on this list, you must be accredited to participate.
Equity Multiple
Another platform that requires you to be accredited, Equity Multiple is unique in that you can begin investing with as little as $5,000. This is quite a bit lower than other platforms in this space and makes it perfect for first-time investors (I got started with a single $5,000 investment).
Course Creation
Kajabi
This is the software I use for managing my courses. This includes my Passive Income by Investing in Syndications course, as well as the upcoming Passive Real Estate Academy.
Not only does this platform make it easy to organize and publish courses, but it also pulls together multiple aspects of billing and advertising.
If you're considering creating a course, or even if you need a great business management software, this is a great option.
Password Manager
LastPass
With all the tools on this list, not to mention basic things like email, I have a ton of passwords floating around in my head. Too many, in fact.
That's why a tool like LastPass is vital. It keeps all your passwords in one place, encrypted and protected by one master password. You can even install its extension into most browsers for auto-filling your passwords. It's super convenient and very secure.
Email
Convertkit
I use ConvertKit to automate my email newsletters. There is a ton of competing software out there for keeping track of subscribers and sending mass emails, but I've found that ConvertKit is the easiest and most intuitive for capturing leads and creating appealing emails.
VPN
Private Internet Access
Having a Virtual Private Network (VPN) is a crucial but often overlooked utility for anyone in the finance world. Given the amount of sensitive information out there on the Internet, a VPN gives you the most possible privacy online. I've tried several and found that Private Internet Access is the most reliable and secure.
ClickFunnels
As you already know, I have quite a bit of content online–from this blog to courses to podcasts. ClickFunnels makes marketing this content a no-brainer. It's actually a marketing system, and it's proven to be extremely effective for generating leads. If you have any need for marketing, I highly recommend checking them out.
Webinar
Demio
Demio provides a simple, no-download webinar experience, as well as all the marketing tools you need to generate better results.
Thrive Themes
I, like many other people, use WordPress to publish my blog. While it is arguably the best way to manage and host a blog, there is a learning curve, and creating a nice-looking site can be tricky. Thrive Themes offers hundreds of pre-made themes, which makes things much, much easier.
Organization & Communication
Slack
This is a very popular chat service among many businesses, and with good reason. It's faster than email for short questions and responses, and extremely convenient when working with a large team.
ClickUp
Another great way to manage a team, ClickUp allows you to create tasks for teams and specific members. Each member has their own dashboard, which allows them to see what's been assigned to them, and mark tasks as completed. This makes communication much more manageable.
Storage
Google Drive
Most people these days have a Google account, so Google Drive is a no-brainer. You get a decent amount of storage for free, which is perfect for sharing documents and keeping them organized.
Box
Box is a super-charged way to organize your documents and collaborate with a team. For example, I work with editors, marketers, and managers. This leads to a lot of spreadsheets, emails, and records that need to be passed around. Box makes all of this easy and reduces a ton of stress.
File Transfer
WeTransfer
Sometimes, as part of an online business, you need to send large files to people. WeTransfer makes this extremely simple. If you have to send someone a video file, for example, you may find that it's too large for email and too clunky for cloud storage. With WeTransfer, you simply upload a file to their minimal interface and hit Send.
Image & Design
Canva
As far as I'm concerned, Canva is a must for anyone generating an income online. They offer an extremely wide variety of graphics for blog posts, YouTube videos, Pinterest posts–you name it. Plus, they have a ton of plug-and-play templates, so all you have to do is customize it to fit your style. It's easy to use and makes your content really stick out.
99designs
For more advanced designing, like a brand logo, book cover, or even web design, I use 99designs. This site is unique in that you can post a job (say, designing a logo), and many artists will create designs for your "contest." You then get to look through all these different designs and pick one–only paying for the one you chose. This produces some great results and it's a quick way to get very high-quality work.
Fiverr
While Fiverr offers hundreds of graphic design services, the results can be a little bit hit-or-miss. On the plus side, costs are generally low for a decent project. Not only that, but because the platform is so large, you can find someone ready to do just about anything. Logo design, coding, marketing, editing–you name it. It just may take a few tries before you find a freelancer who really works out well.
Podcast & Interviews
Blue Yeti
While this doesn't quite fit into an "online tool," if you're interested in creating a podcast, high-quality audio is extremely important. Blue Yeti makes some of the best microphones on the market. This is the one I use, and I'm very happy with it.
Squadcast
When I have a guest on my podcast, more often than not, we're in different parts of the country. Squadcast provides a simple way to record these conversations, even though we're not in the same room. It also makes it easy to edit those recordings and save them to the cloud.
Zoom
A good video conferencing app is a great way to conduct long-distance interviews–especially during a pandemic. Though, to be fair, I used Zoom quite a bit before social distancing. Even for an audio medium like a podcast, seeing the person you're speaking to is a big advantage.
Headphones
Nearly as important as a good microphone, a good pair of headphones really make a difference. I use these. They're great at reproducing quality audio, but they also block out noise and other distractions.
Be.Live
You've probably seen live streams on one platform or another (they're popular on Facebook). They're a great way to hear from people, answer questions, and generally interact with your audience. As live streaming becomes more popular, Be.Live offers a great way to stream to multiple platforms, including Facebook and YouTube.
Video Storage
Vimeo
If you work with video at all, Vimeo is a powerful platform for hosting, editing, and sharing those videos. It's more of a professional video content site than YouTube is, as their video and audio quality is higher, and there are no ads. It's definitely worth checking out.
Virtual Assistants & Help
Upwork
Upwork is a fantastic platform for finding freelancers of all kinds. You can post a job, specify a price range and preferred skill level, and wait for applications.
Upwork can be used for just about any service–from copywriting to video editing to web development to virtual assistants, and everything in between. You can also find some great long-term connections there.
Virtual Staff Finder
If you're interested in hiring a long-term virtual assistant (which I highly recommend), dedicated sites like Virtual Staff Finder make it very easy to find, vet, and hire a quality assistant. I can't say enough about how having a VA makes your life easier. Whether you hire one full-time or part-time, it's well worth it.
Fiverr
As I mentioned before, Fiverr is great for getting small jobs done quickly and at a relatively low cost. Fiverr is "gig" based, which means it tends to be better for short-term projects. Still, it's easy to use and the options are truly endless.
Web hosting
BlueHost
If you're interested in starting a website for your services or just a simple blog, BlueHost offers great web hosting at a very good price. Of all the web hosting services I've come across, they have the best customer service, hands-down. Plus, if you're just starting out, their tools are easy to use and their introductory cost is extremely low.
BigScoots
Eventually, if your site gets enough traffic, you may find it necessary to move to a managed hosting site like BigScoots. Again, their customer service is fantastic. And since optimizing your site by yourself can be a very time-consuming task, having them take care of all the technical stuff is very helpful.
Conclusion
As you can see, there are a lot of services out there. Fortunately, the ones on this list are the ones I've found to be the most useful, effective, and in many cases, necessary. I can honestly say that though it seems like juggling a lot of different services, each one has made my life easier in some way.
Is there some software, platform, or product you'd recommend? Anything I might have missed? Let me know in the comments, I'd love to learn about them.
---

---
Disclaimer: The topic presented in this article is provided as general information and for educational purposes. It is not a substitute for professional advice. Accordingly, before taking action, consult with your team of professionals.